In an incredible act of kindness, two heroic Australian teamed up to pull a helpless kangaroo to safety. The confused roo found himself in deep trouble after getting stranded in a freezing lake in Canberra. Thankfully, two brave men pulled him out the water just in time. Apparently, the animal even offers a handshake to one of his rescuers in return. The moment was caught on camera and the video footage went viral online!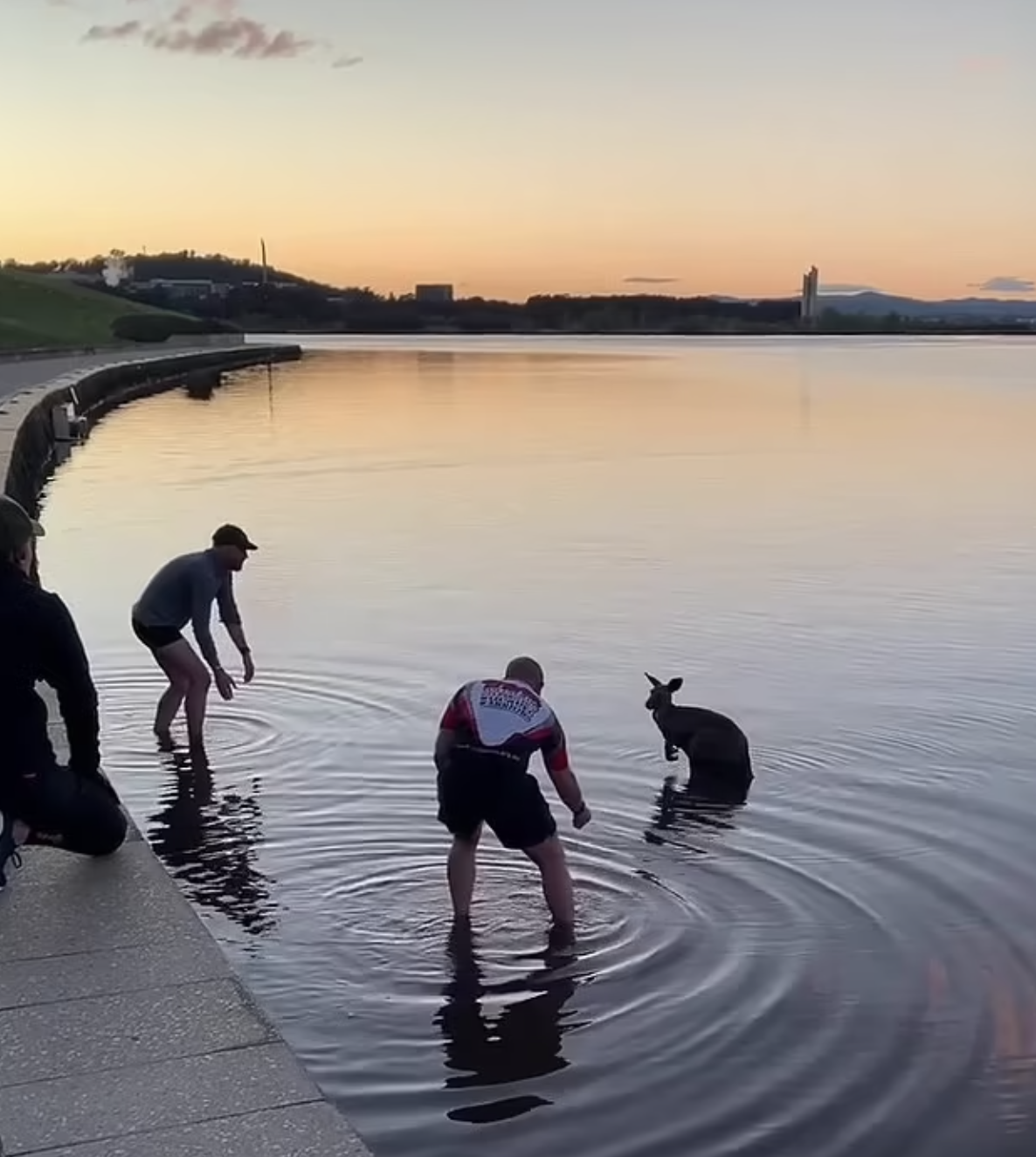 The now viral footage, initially shared on Facebook by David Boyd, an eyewitness of the rescue, shows two strangers carefully approaching an exhausted kangaroo that seems unable to move, after getting stuck in the cold waters of Lake Burley Griffin, Canberra, Australia. The poor animals was eventually taken to  shores with both him and his rescuers unharmed. It is known that kangaroos can be extremely dangerous in human presence (even though the intentions are peaceful).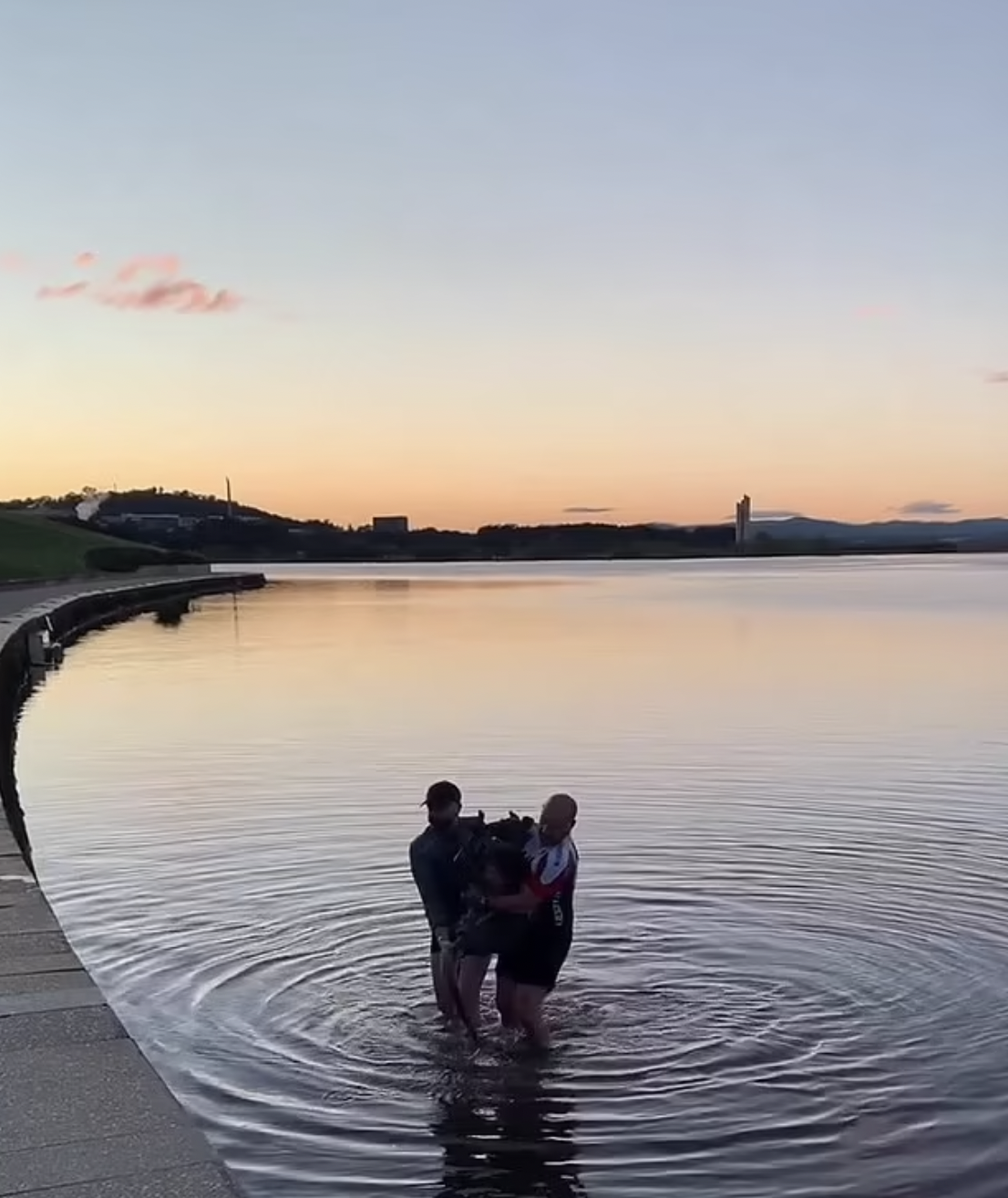 "At the end of the day I think it's just what any warm-blooded person would do," Nic Crowther, one of the two rescuers, told ABC Australia. "You help out animals or people or whatever you need, and we've seen that so many times over the years."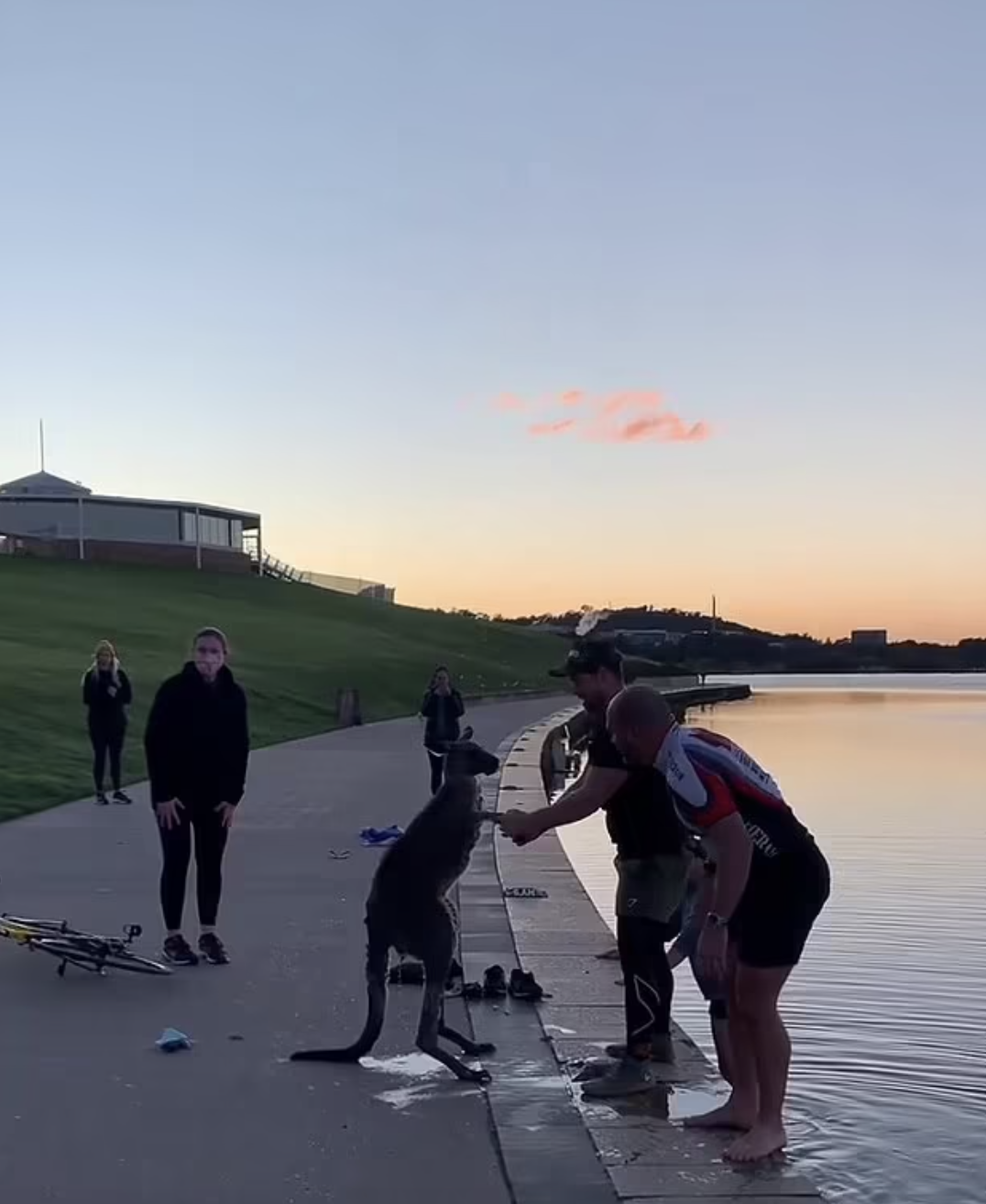 As the two brave men grabbed the distressed kangaroo and taken him to safety, a third man who was standing on the boardwalk, put his hands on the hapless roo and tries to comfort him. It took nearly half an hour for the three men to calm down the tired animal. But when he came into his senses, the marsupial finds the sweetest way to thank to one of his brave rescuers. He shakes his hand!
Watch the entire rescue, here:
The heartwarming rescue made waves on social media, with so many people showing their appreciation to these kindhearted guys. "Doesn't get any more Aussie than a kangaroo and being swooped by a Magpie, great job boys," one person wrote. While another one added: "These men were amazingly calm. What great guys."