Most of us can't wait for the days off to come. Of course, it involves relaxing, resting, and to refill our batteries . We may visit relatives, go on a cruise and enjoy our free time. But, this mailman does something very different but beautiful with his days off. He spends them cleaning the headstones of fallen soldiers. If a grave has problems, gets dirty because of the weather or just from time passing, he starts cleaning and repairing it
Clarence Hollowell is a mailman in Florida. He works six days a week and spends his one day off helping out his community. But, whatever the weather, whatever the time of year, he'll get to work on a grave. Every Sunday and every holiday, he puts in the incredible effort cleaning headstones.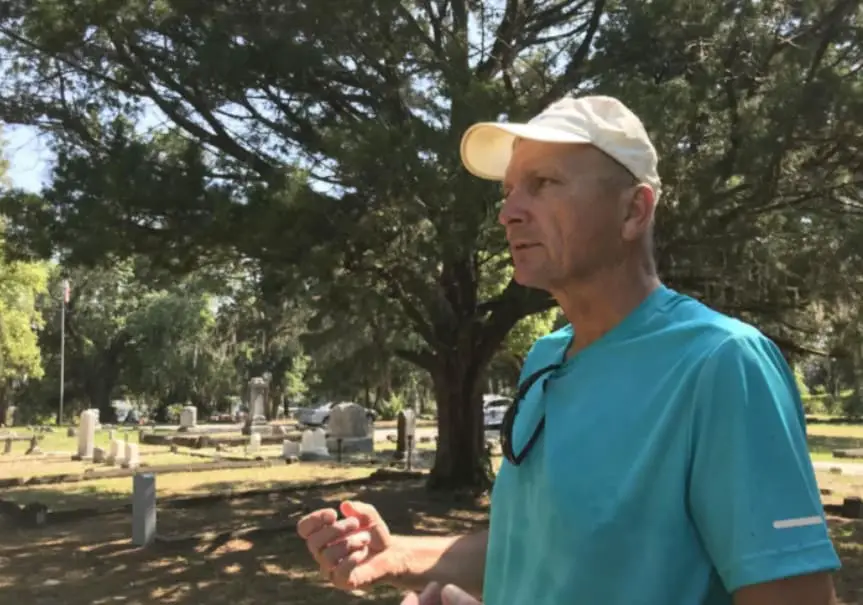 You can find the 60-year-old veteran at the cemetery in his neighborhood every week to do his cleaning. He looks for soldiers who were 18-20 but didn't return to their families. However, his next step is quite unusual. He investigates the soldier on Ancestry.com, to find out more about them. In this way he establishes a closer connection.
Every headstone takes about two or three weeks to clean and it take a lot of work. Clarence is meticulous, and cares for every detail. He buys a special cleaning solution online and has a vast selection of tools, each with their own job. He says that he uses "a plastic scraper to remove growth, a soft bristled brush, a toothbrush for small areas, and water."
Clarence explained that he believes it is in our duty to take care of our heroes. He says that the soldiers "gave their tomorrows so I could have mine today. Everybody's gotta have a project and I think if you can help the community, even better."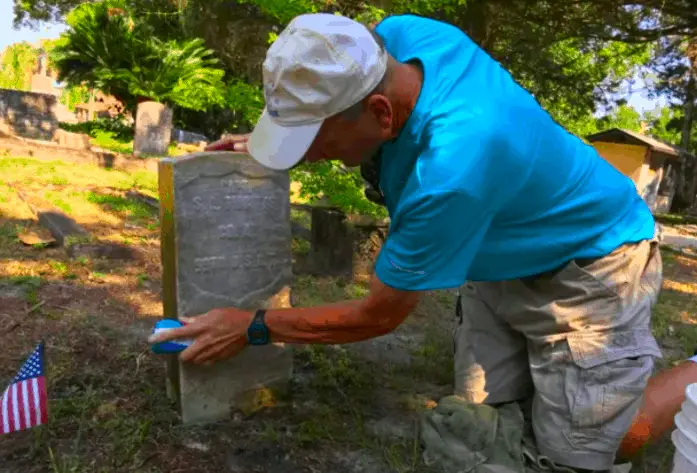 Clarence does beautiful and selfless work.