This man in Miami has a touching reunion with his two lost Huskies during a shelter pets adoption photoshoot. The dogs went missing a few days ago, and the owner was devastated, but fortunately a Good Samaritan tipped him off about his puppies and he found them just in time!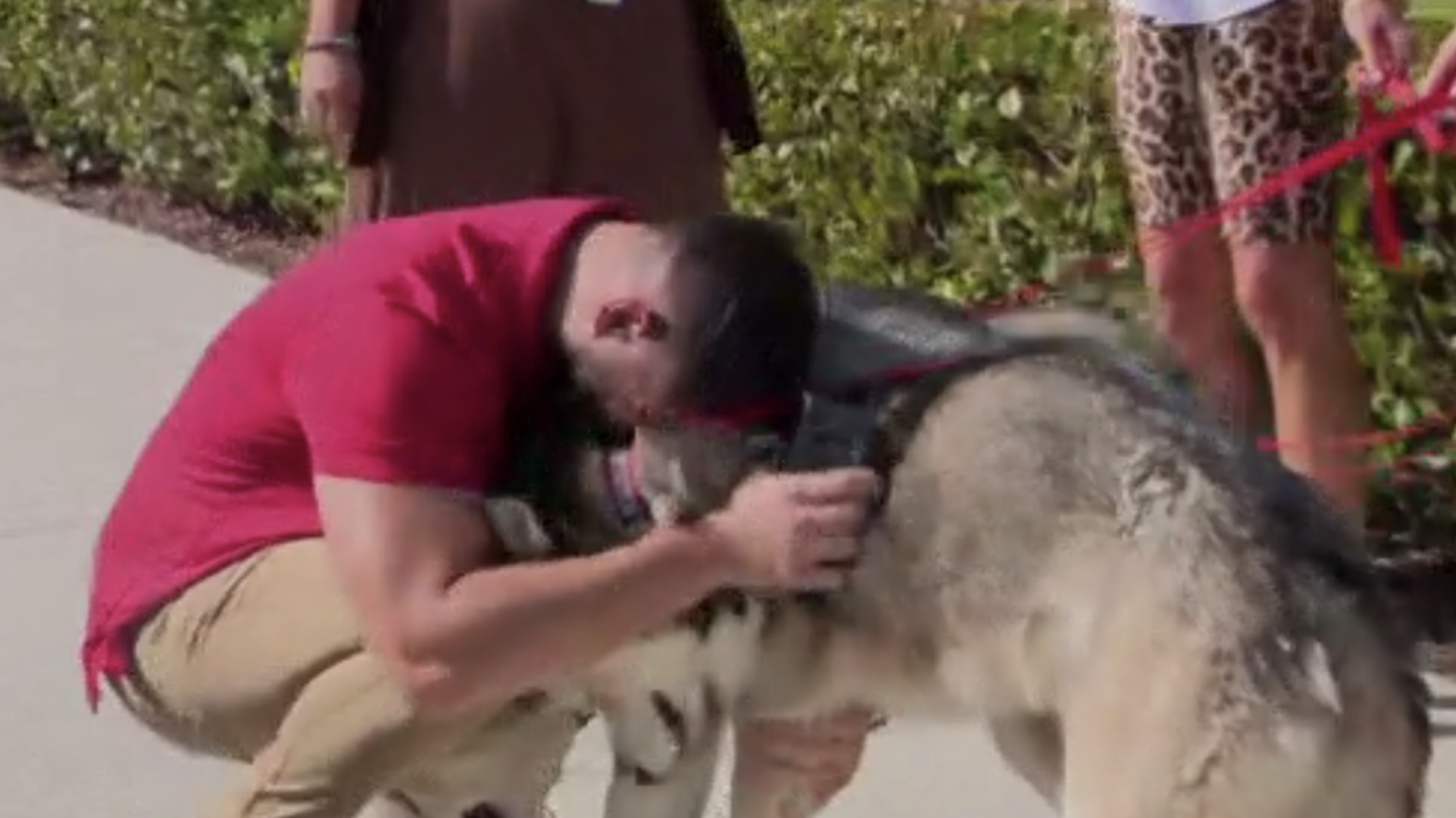 In order to encourage people to rather adopt a pet, Miami-Dade Animal Services and Ocean Drive Magazine joined their forces for a pet adoption photoshoot. Among the beautiful animals there, two blue-eyed Siberian Huskies were also posing for the cause. The adorable dogs got lost days ago, without anyone knowing about that. But their human dad has miraculously arrived just in time to take them back home!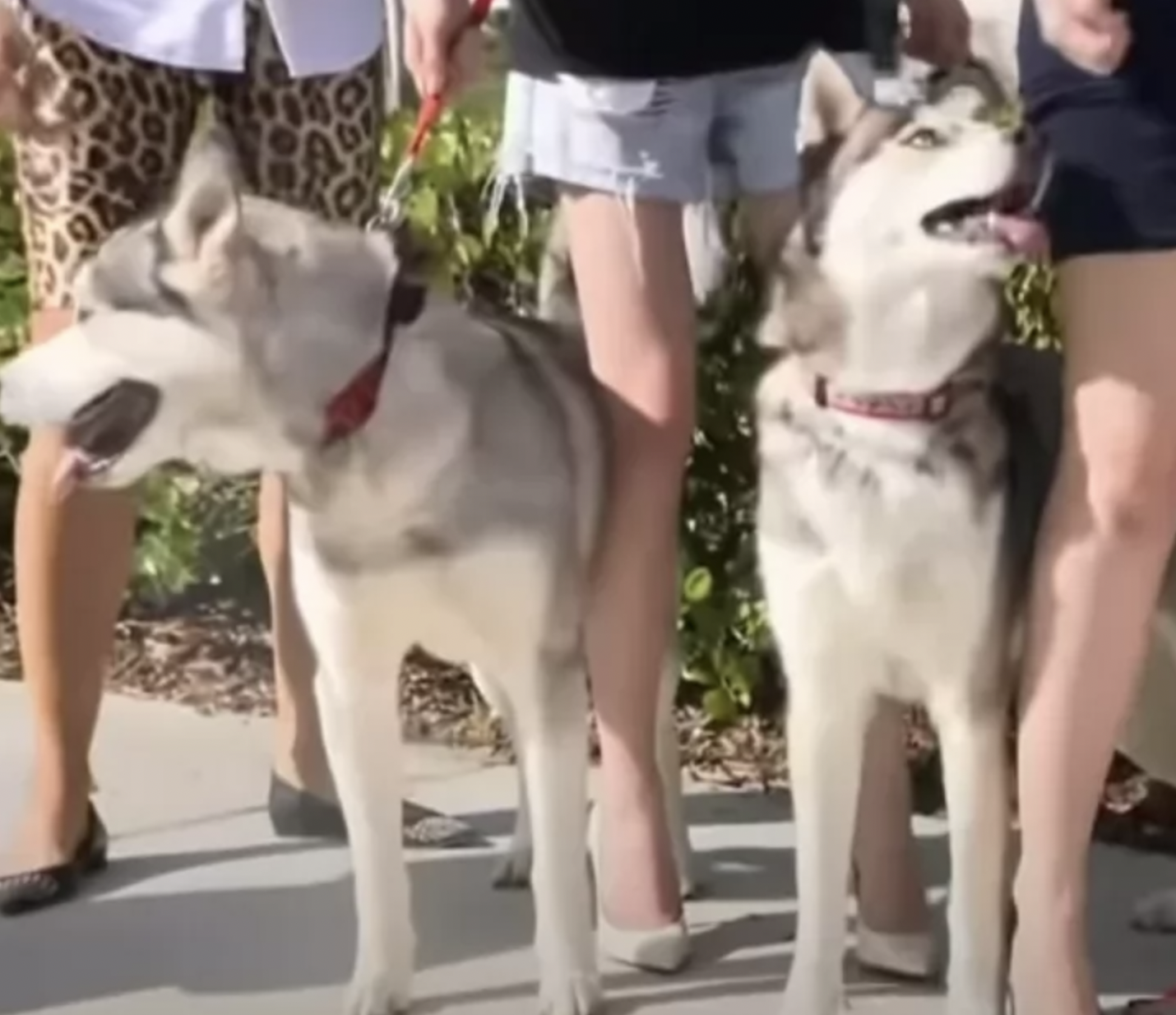 Heartwarming video footage shows owner Sandy Hernandez overwhelmed by emotions when he spotted his two furry babies – Ragnar, 3 and Kloud, 11 months old – posing for adoption. When realized, they are indeed his beloved dogs, the man didn't even park his car, but run towards them yelling "That's my dog, man! That's my dog!"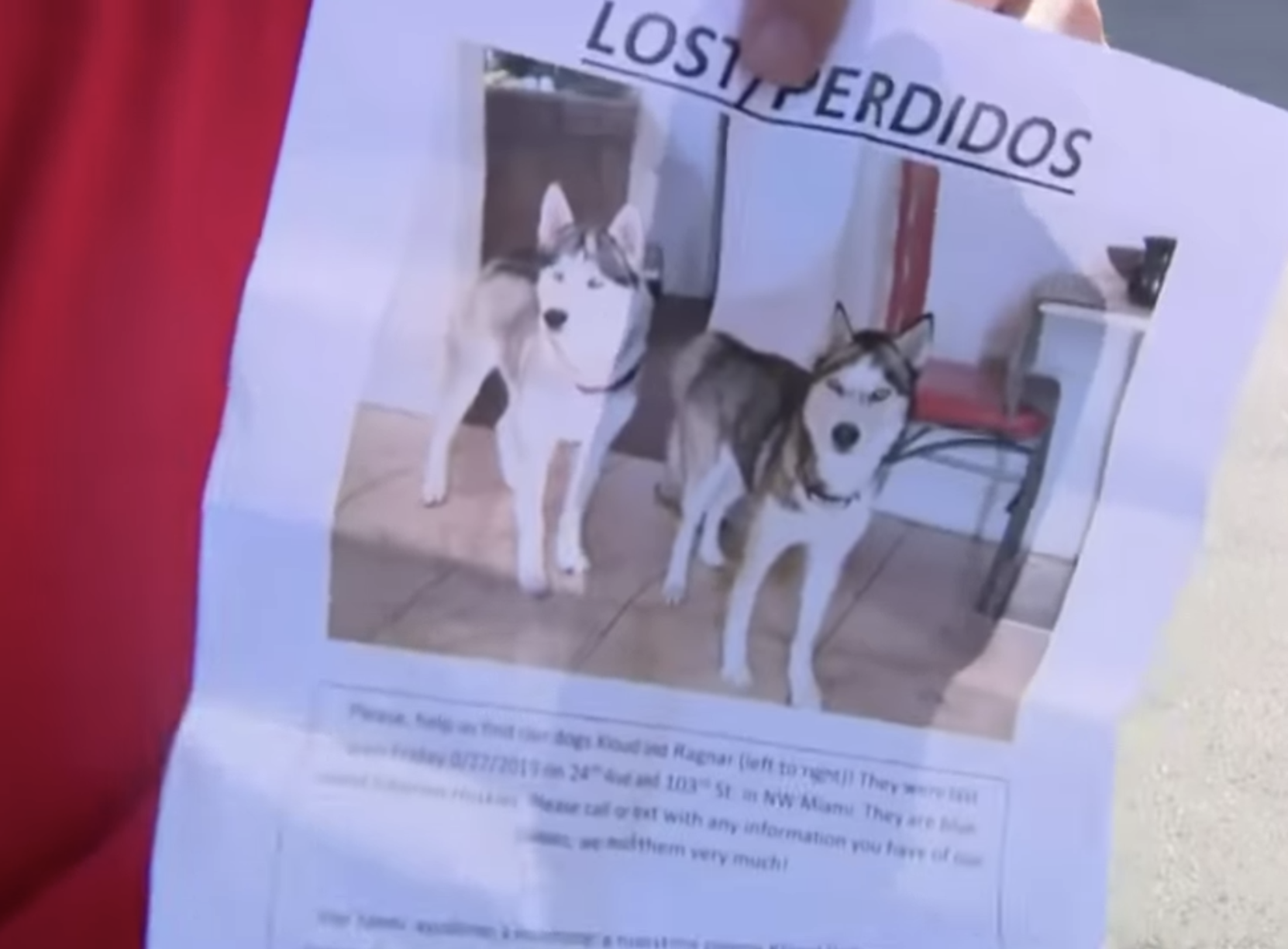 The moment unfolded right in front of the cameras, and shows the emotional owner unable to hold back tears upon seeing his babies again. The two were also extremely happy to reunited their human dad. Hernandez explained that his dogs got lost on Friday and he kept looking for them over the weekend, but he couldn't find them anywhere.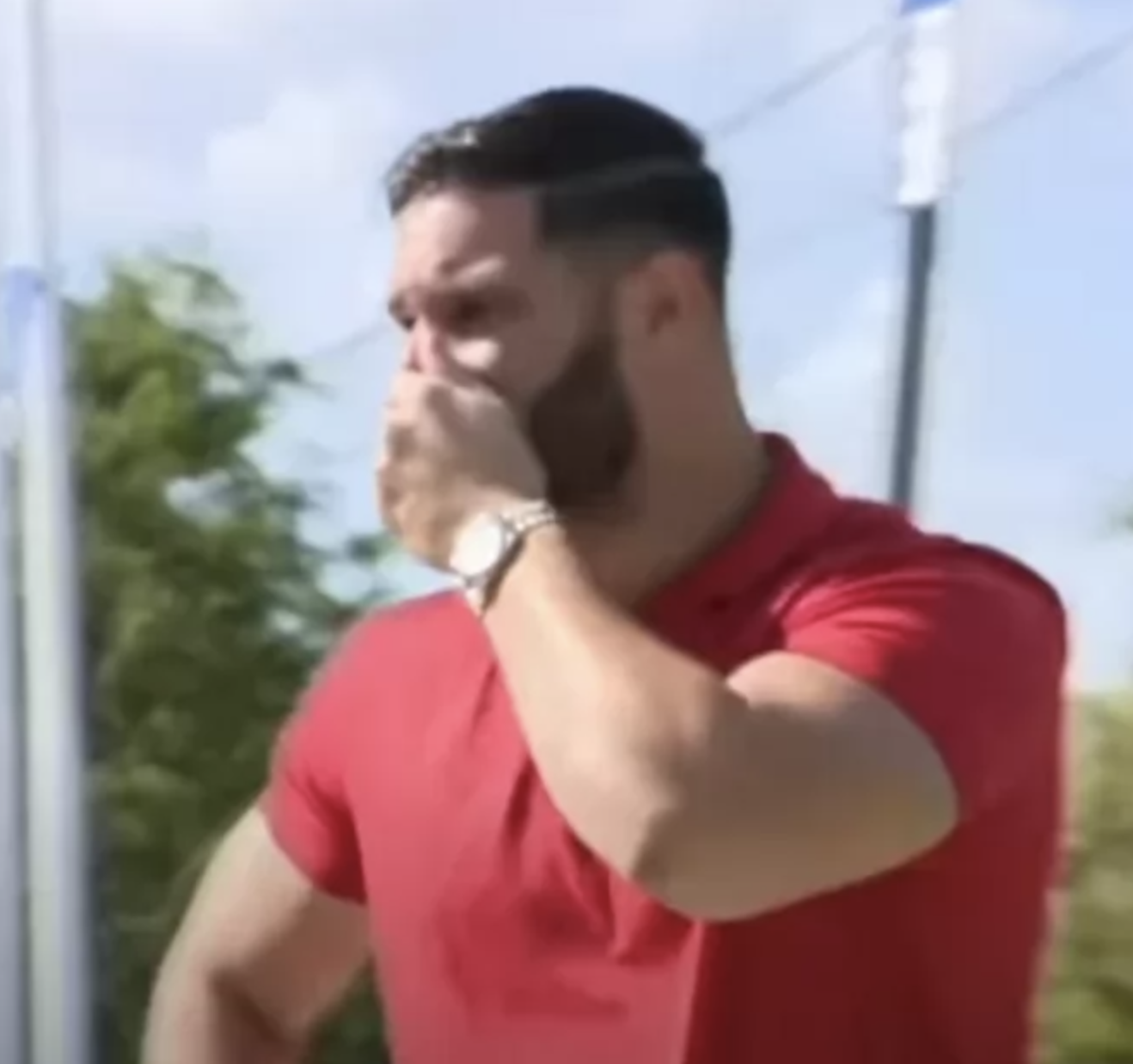 "My babies! I lost them on Friday night," the owner told CBS Miami. "Yesterday I was posting flyers, I was posting fliers all over the neighborhood, and the guy found it tell me he brought them here yesterday at 1 p.m. so I came running and saw them. I can't explain how it feels!"
Hernandez admits he got extremely lucky to find his dogs. The next day he went straight to the vet to microchip them both, to avoid situations like this in the future.
Here you can watch this heartwarming reunion!