This turtle hugs diver after being set free from fishing nets
In an absolutely adorable scene, a turtle seems to hug a diver for saving its life. The poor marine creature got stuck in some old fishing nets off Mexican Coast, but a Puerto Rican surfer spotted it struggling and rushed to rescue it. He got the sweetest thank you in return. The beautiful moment was captured on by a GoPro camera!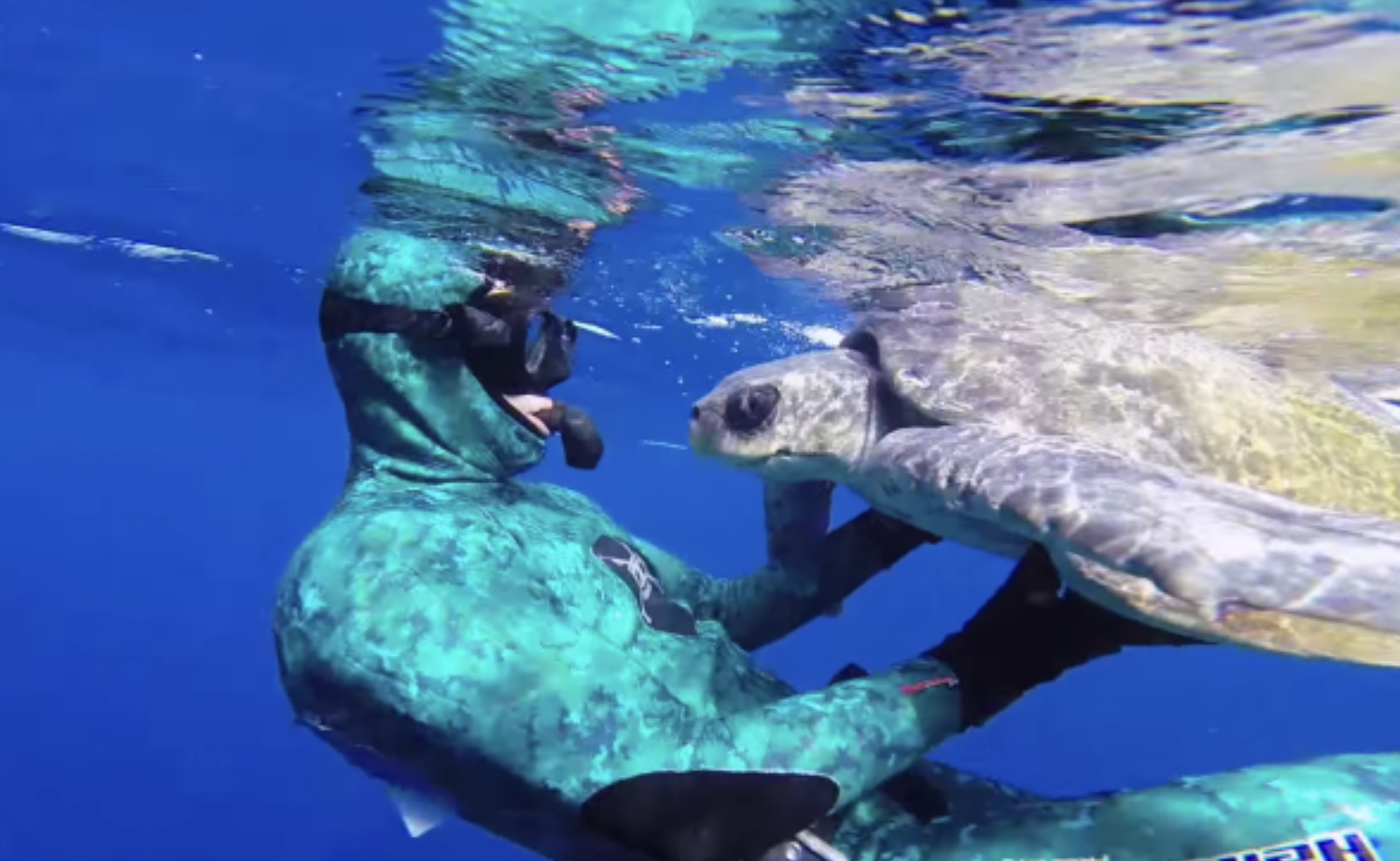 Kite surfers Cameron Dietrich and Colin Sutton were getting ready to ride the swell in Baja California, Mexico, when they came across a sea turtle in distress. The helpless turtle was fighting for its life, after getting trapped in fishing nets, but fortunately these two heroes saved its life!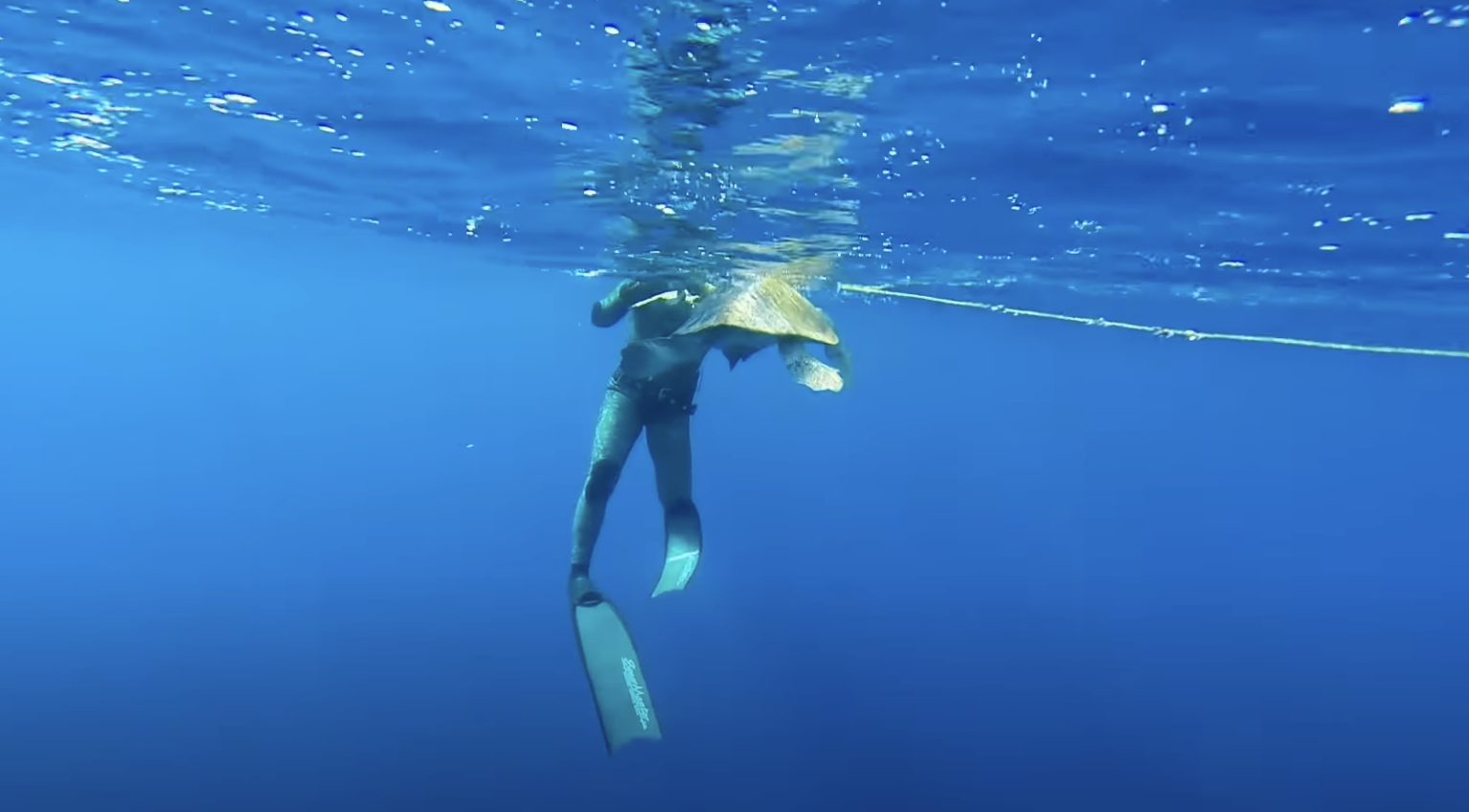 "When I saw it tangled up I jumped in the water and began to cut it free," Dietrich explained to the MailOnline. "It was totally worn out from fighting for its life for last probably 12 to 20 hours."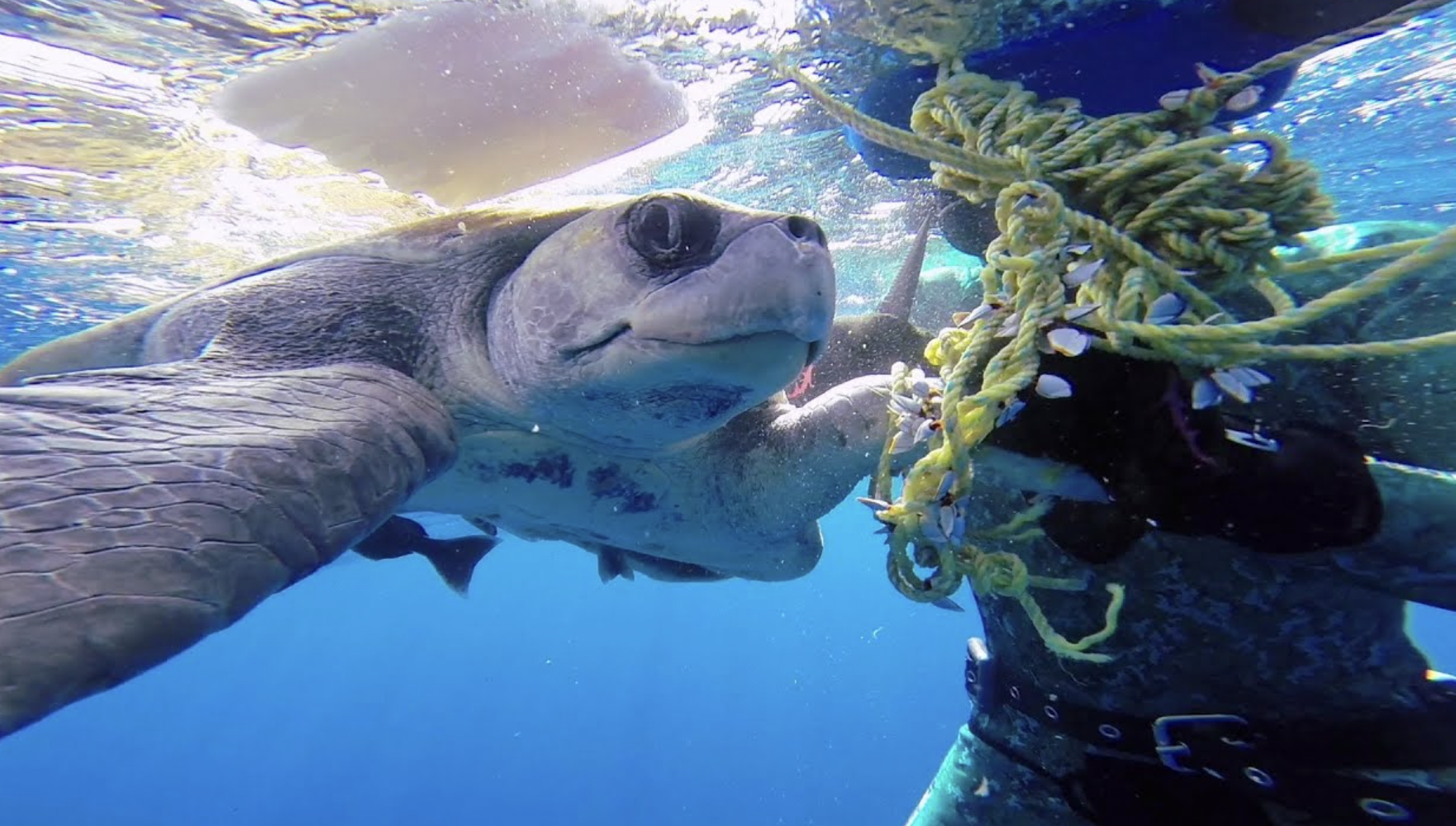 The two surfers teamed up and while Dietrich cut the ropes from around the turtle's body, his buddy help it to stay afloat. After they managed to set the turtle free, the men stayed with it just to make sure it is strong enough to swim. The creature looked fine, so the surfers swam away, but shortly after they had the biggest surprise.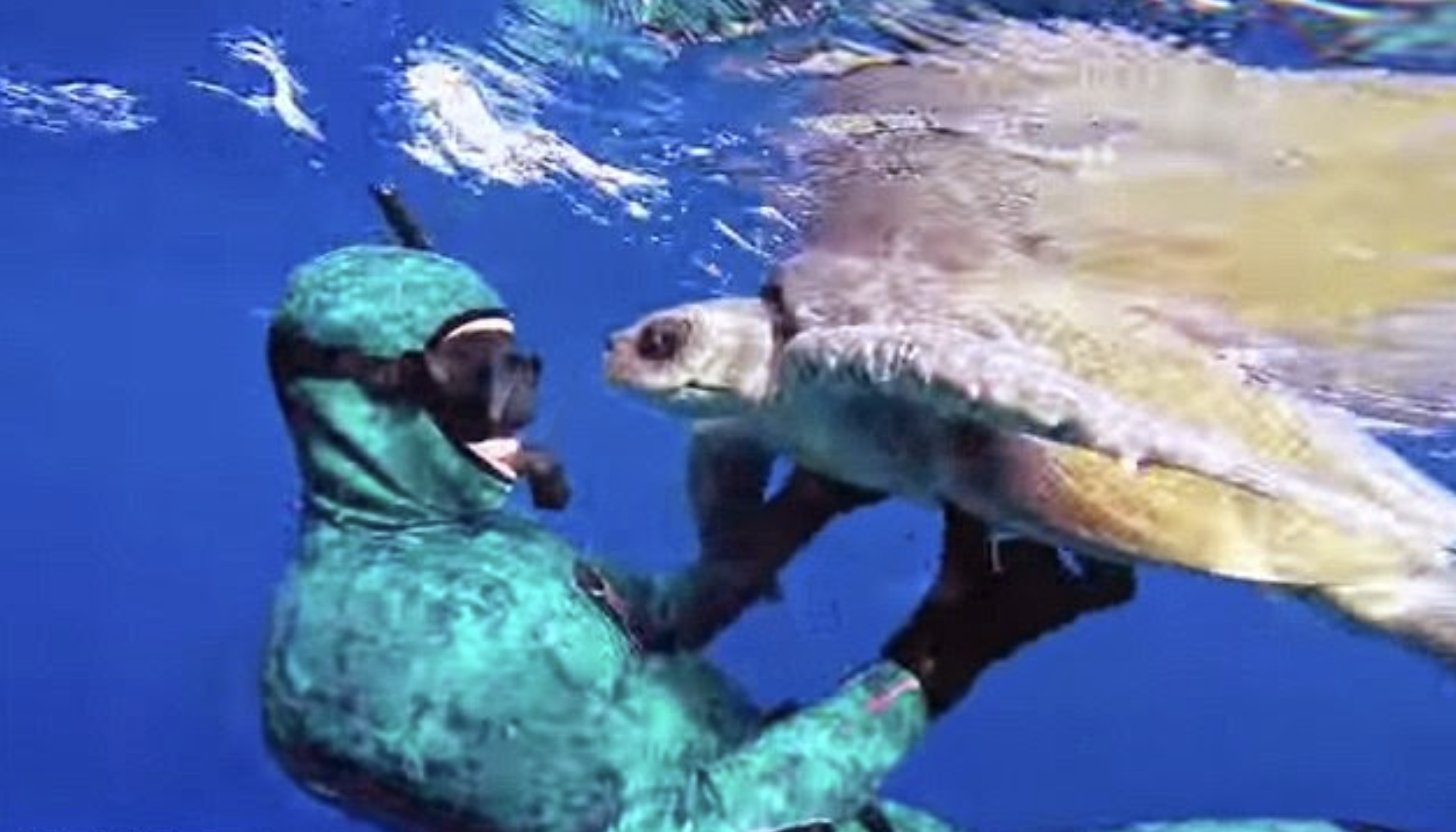 Video footage shows the rescue turtle changing its way and approaching Dietrich, to thank him for his kindness. The marine creature came inches close to to the diver and, apparently it give him a hug. The moment has taken the surfer completely by surprise.
"It returned back to me on top of my chest and came right up to my face and let me touch its under shell," he said. "It got right up to my mask then swam off. It was a wonderful moment."
Watch the unexpected moment here: