After 10 years of separation, Michael Sawyer was overwhelmed with emotions and tears as he reunited with his beloved dog, Smokey. Despite having rehomed the dog himself due to unfortunate life circumstances, Sawyer never forgot about his furry friend. Accompanied by his wife, Susanna Green-Sawyer, the couple visited Smokey, now 16 years old, and the reunion was an emotional one.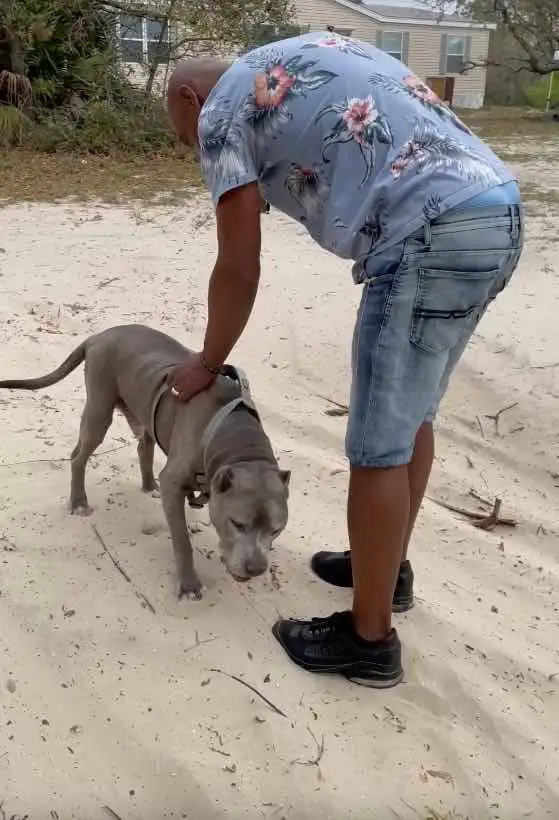 Smokey's recognition of Michael was evident from the moment they met. The elderly Pit Bull eagerly approached Michael and leaned into him, showing his affection. Michael reciprocated by giving Smokey a treat and the two shared a heartfelt embrace for quite some time. The emotional reunion was captured on video by Susanna, who later shared it on TikTok.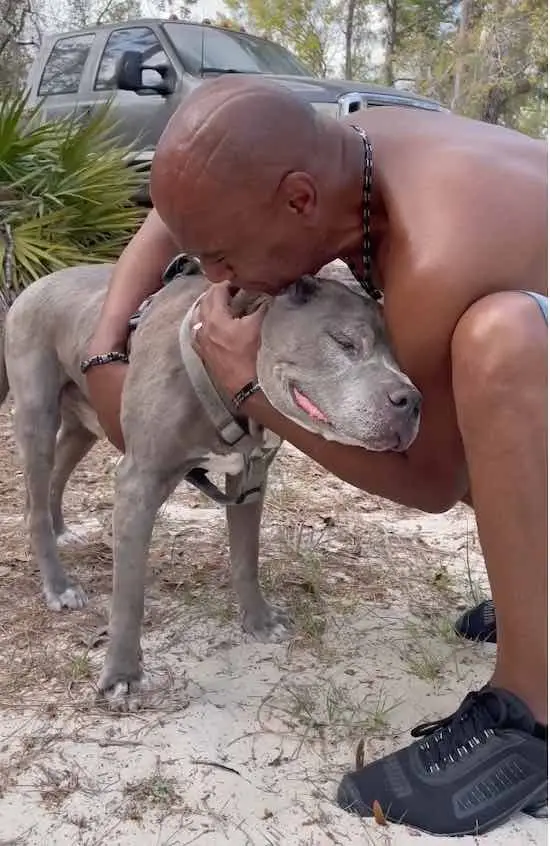 Both Michael and Smokey were beaming with joy, and Michael was overjoyed to see his furry companion in good spirits. A second part of the TikTok video shows the continued bond between the two. Carina Ortega left a comment on the video, expressing her admiration for Michael's responsible decision to rehome Smokey, who has been well-cared for by his new family for over a decade. According to Ortega, it was a true blessing.
Susanna chimed in, agreeing with Carina's sentiment. She shared that Michael had been very thorough in his search for a new home for Smokey, considering multiple candidates and even visiting their homes to ensure the best fit. In response to another TikTok user, Veronica, who marveled at Smokey's impressive age of 16, Susanna confirmed that Smokey's new home had indeed been a loving and caring one. She expressed gratitude for the new owners' consistent updates and photos over the years, and praised them for being truly remarkable.