A wildlife photographer was taken completely by surprise by a majestic great grey owl, who landed straight onto her camera. The woman was grabbing some snaps of the majestic bird in the snowy area of Cote-de-Beaupre, near Quebec, Canada when the incredible moment unfolded. The beautiful scene was captured on camera by another fellow photographer.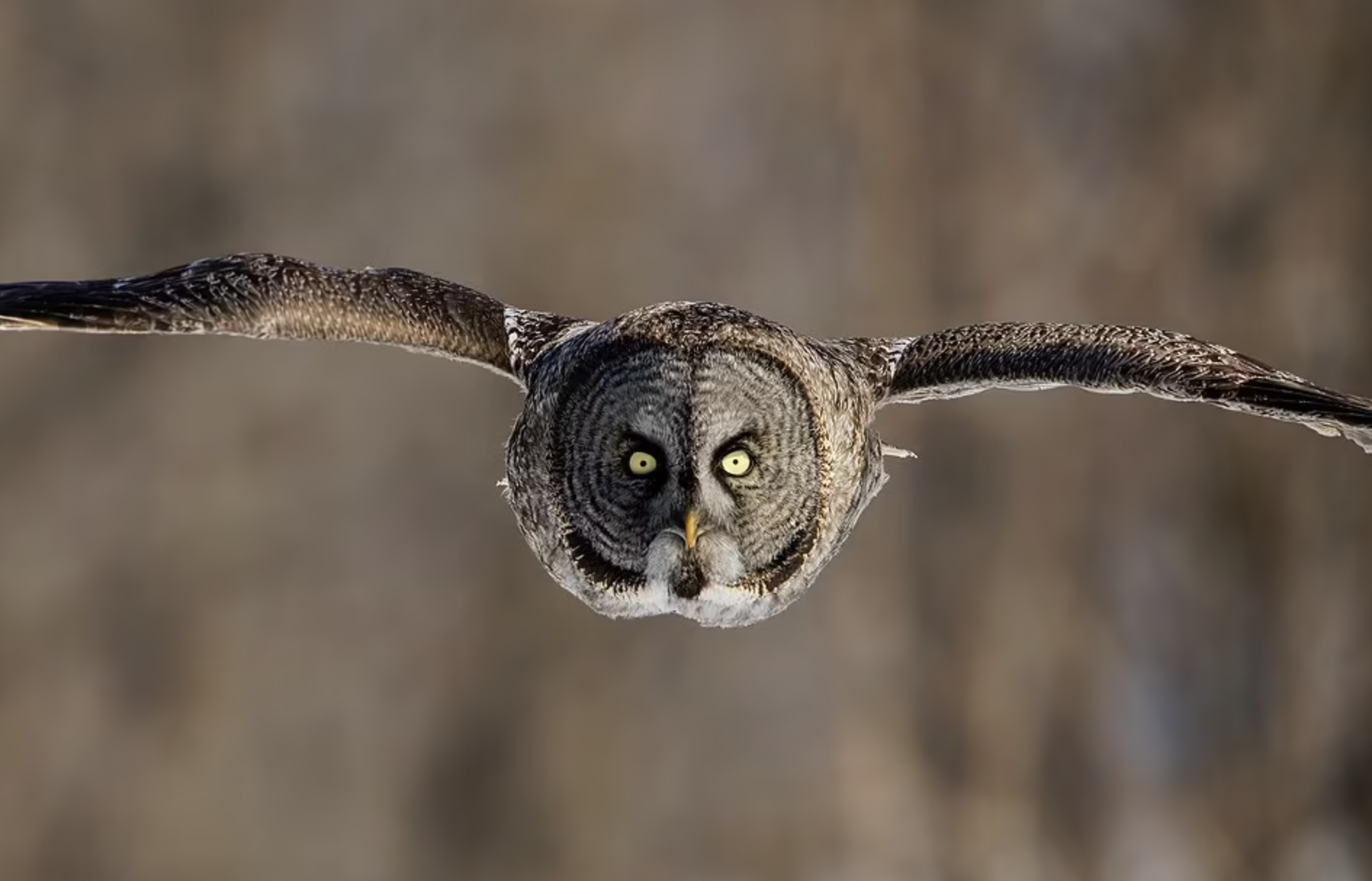 Anaïs Trépanier and her friend Thomas Pham-Van – both wildlife photographers – went on a trip through the Canadian wilderness, hoping to catch some great shots. And so they did! They spotted a really massive owl on a fence, and started to take photos of them, when the bird surprised them in sweetest possible way.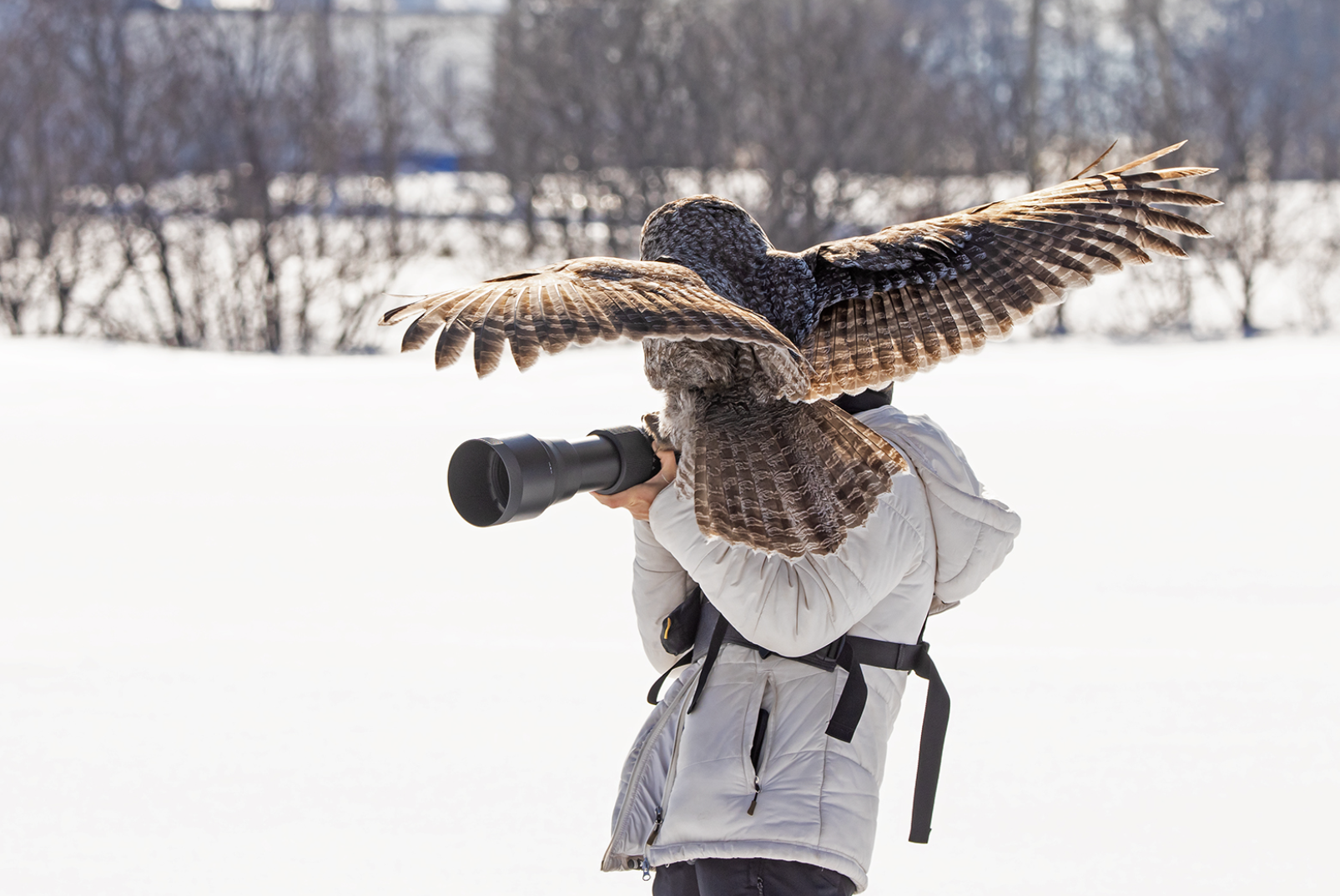 "I was clicking on the shutter and seconds after, I see it land on my lens," Trépanier explained to the CBC Breakaway. "It's the biggest owl we have here in Quebec. It's not like a chickadee."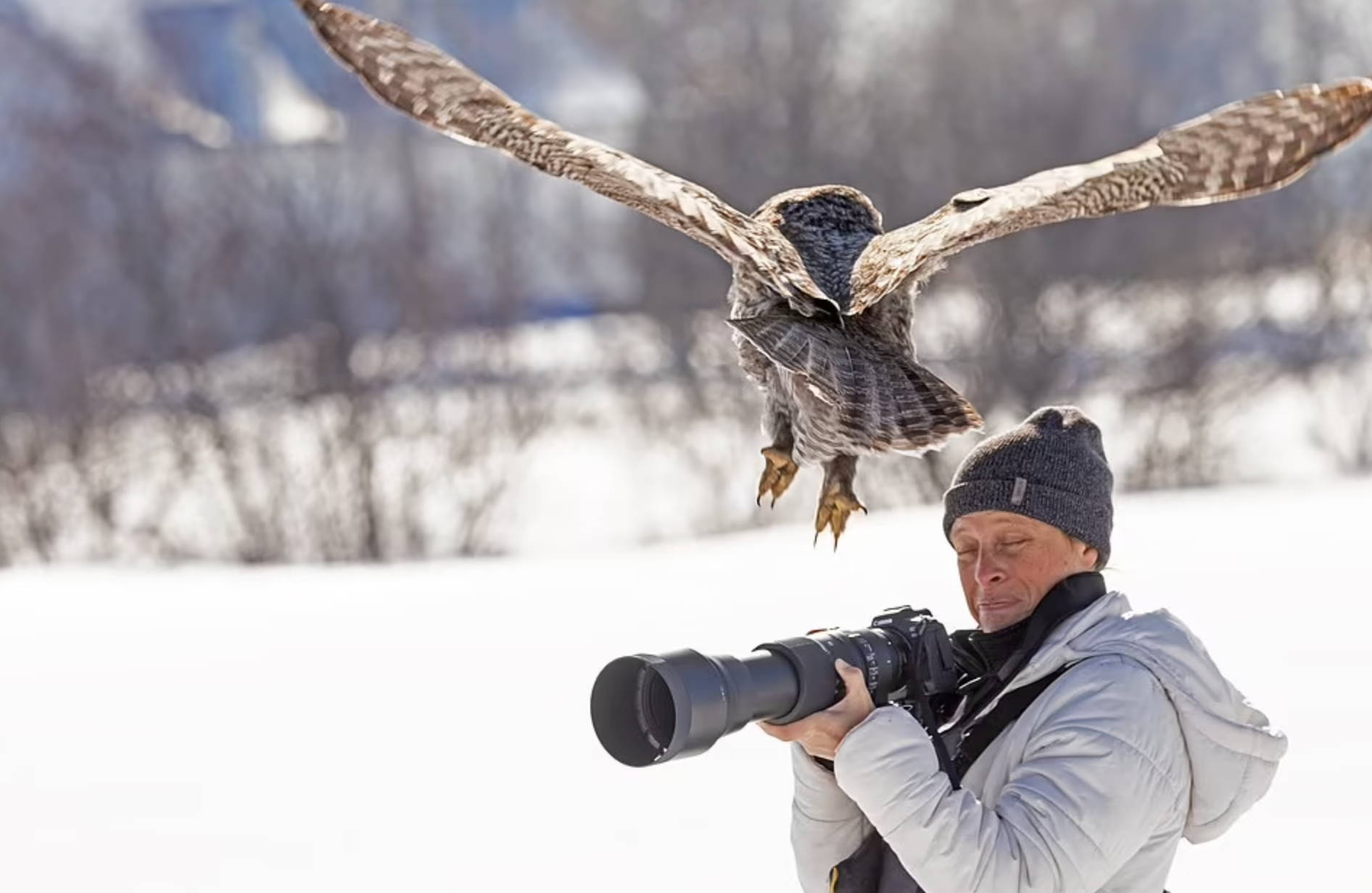 The moment left everyone open-mouthed, but Pham-Van and the other friends that were with them, wanted to take advantage of it by catching some once-in-a-lifetime shots!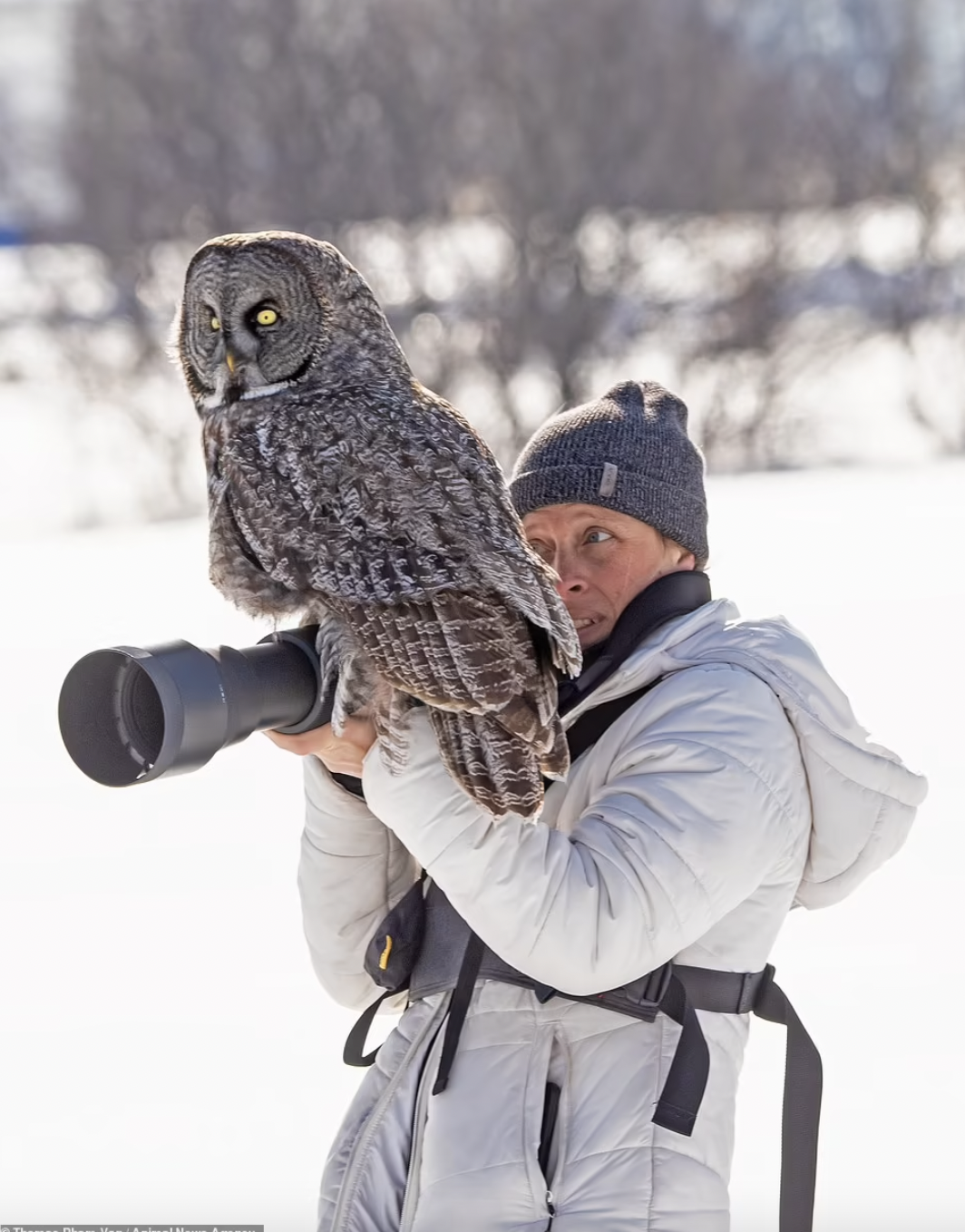 "I couldn't believe my eyes. I had a quick look and then started taking pictures again," Pham-Van explained. "It [the owl] took off and flew straight ahead and then made a loop to come back, heading towards Anaïs. I was already amazed to see this magnificent bird and have the privilege of capturing it in flight, but I was so surprised to see it perched on the camera lens."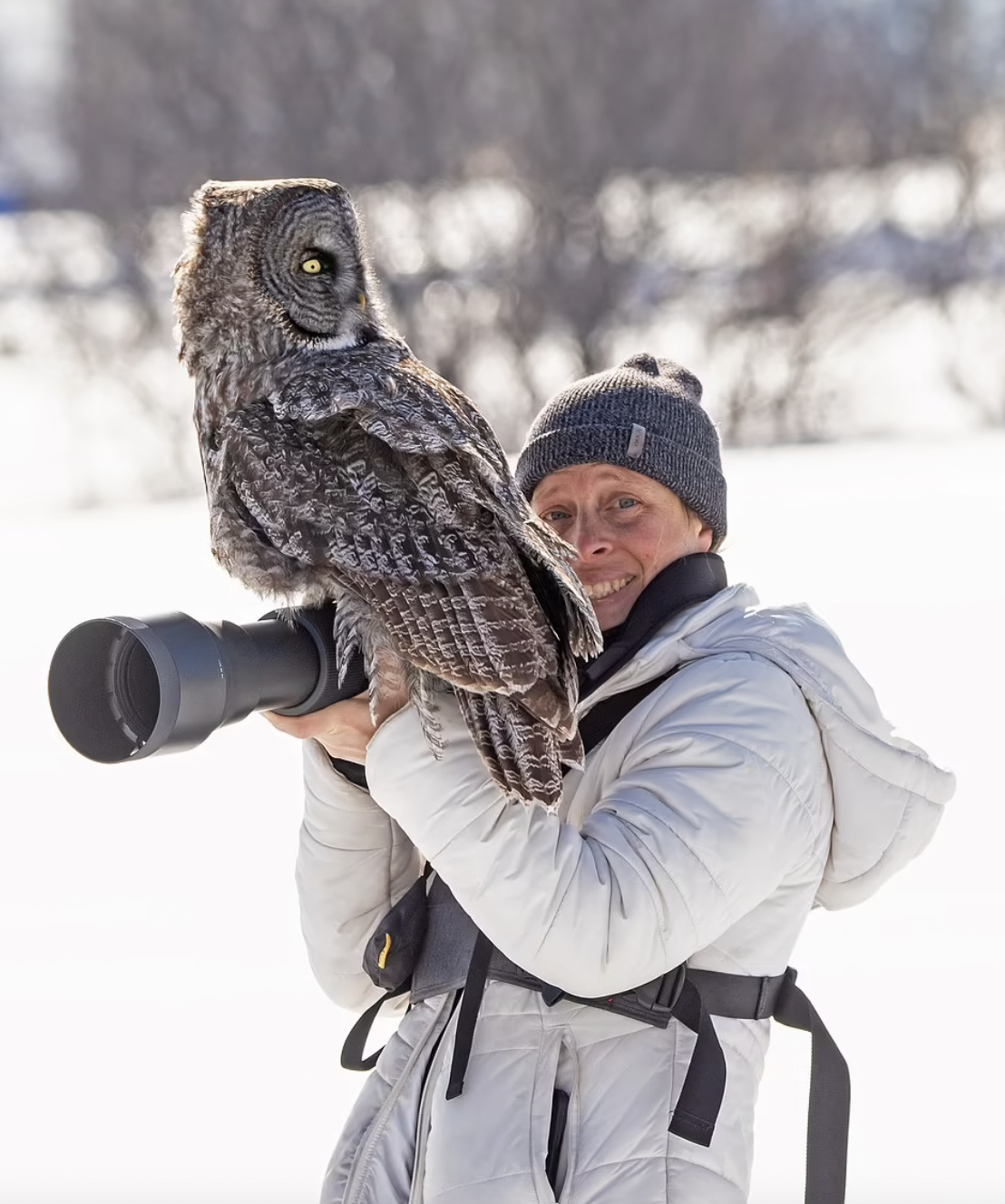 Owls are usually elusive creatures and they avoid human presence, so the moment was even more surprising, especially for Trépanier who didn't even knew how to react. Nonetheless, she remained calm and enjoyed every bit of the moment. The owl, stayed on the camera for 30 seconds.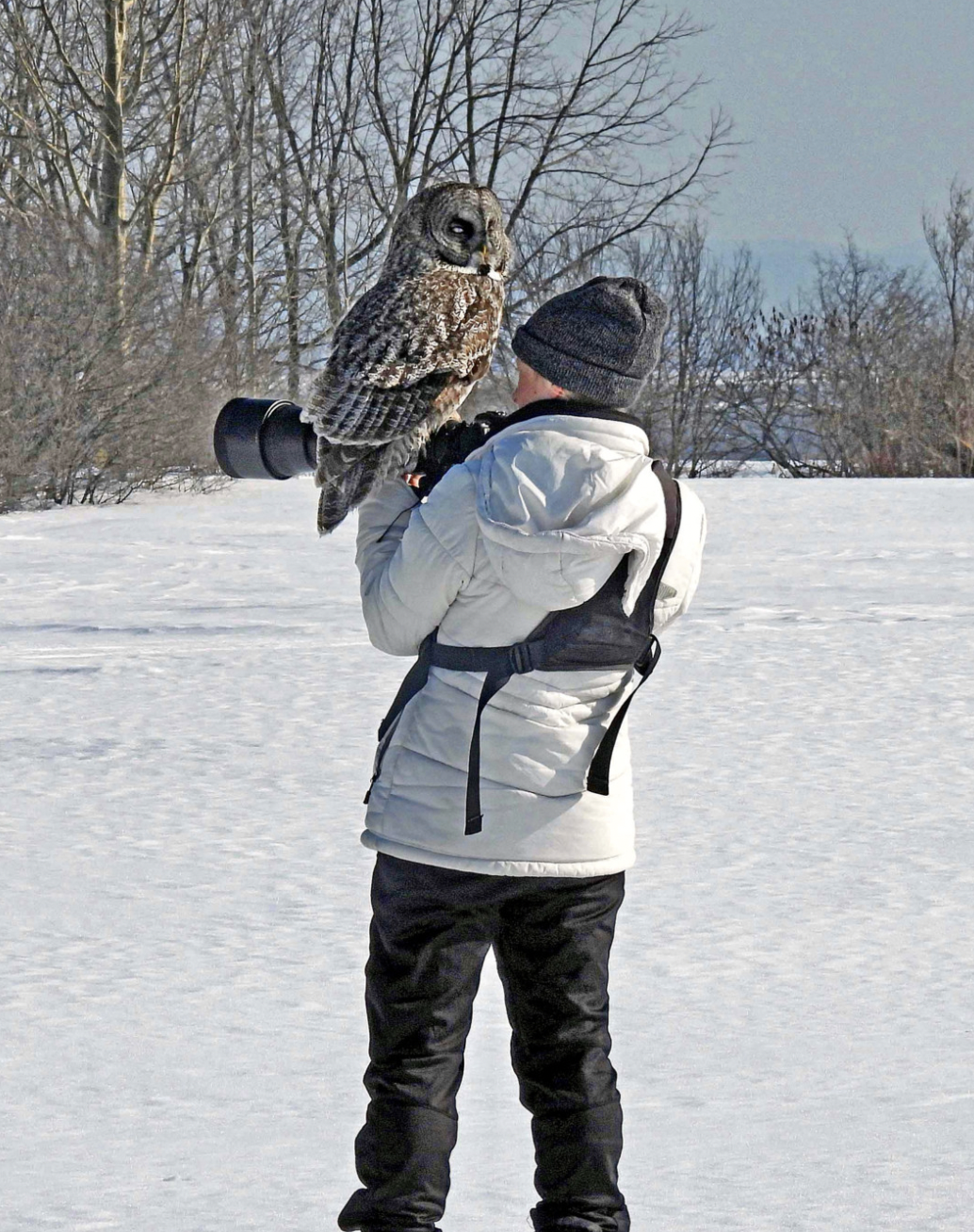 "It is a wild animal so we didn't know how it would react," Pham-Van said. "But Anaïs remained very calm. Probably a little nervous but who wouldn't be with this type of bird so close to her face."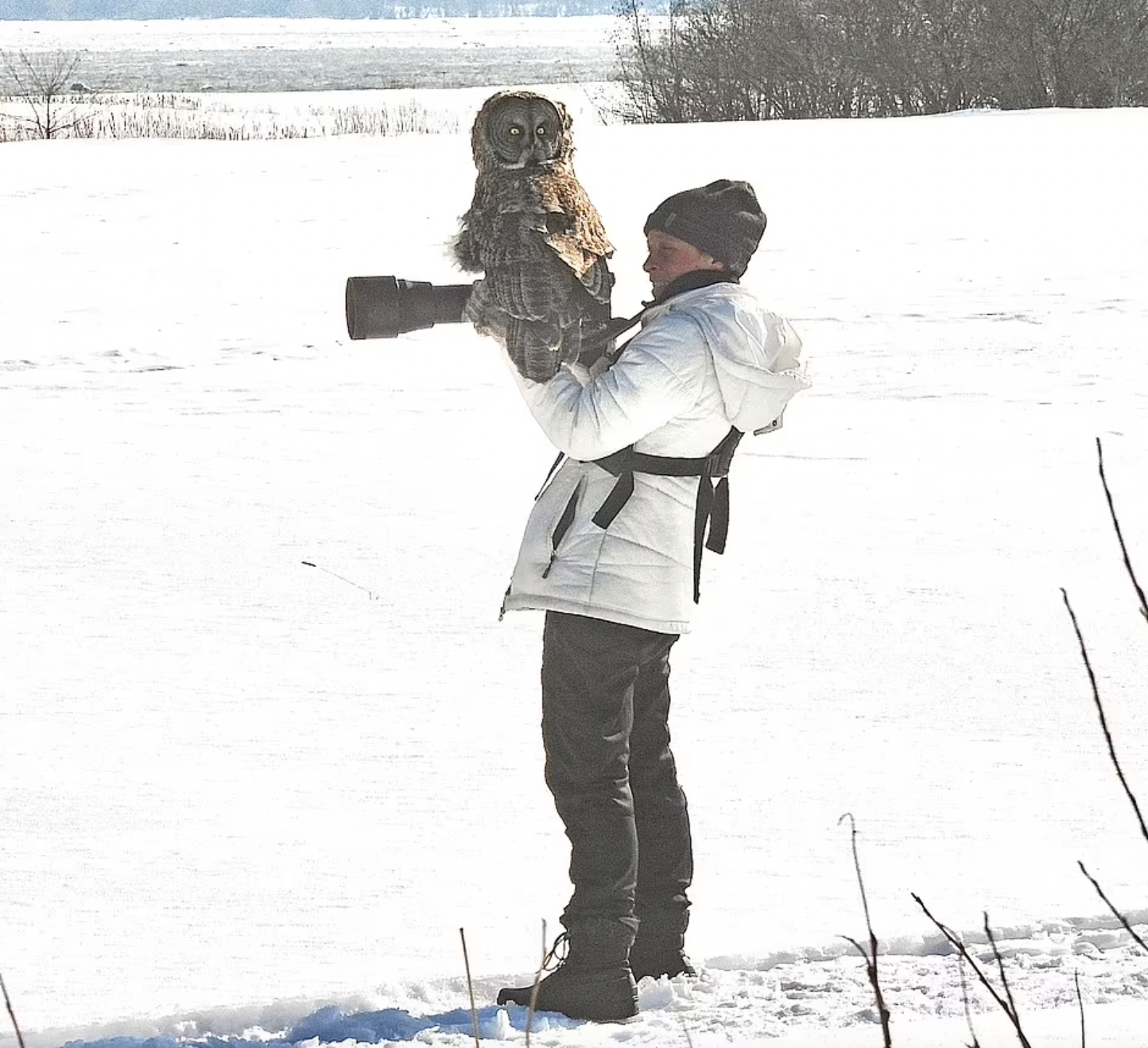 Known as the largest owl species in the world, the grey owls are enormous. Their length ranges from 24 to 33 inches, and their wingspan can reach up to 5ft. They are spread on the North hemisphere from North America to Scandinavia, Russia and Mongolia.
(h.t: petapixel| wikipedia)