Dressing up our beloved four-legged companions is something very usual. However, while we see dogs and even cats wearing fancy suits every day, not the same we can say about other animals, like horses, for instance. But somehow, dressing a horse in an elegant suit makes all the sense, right?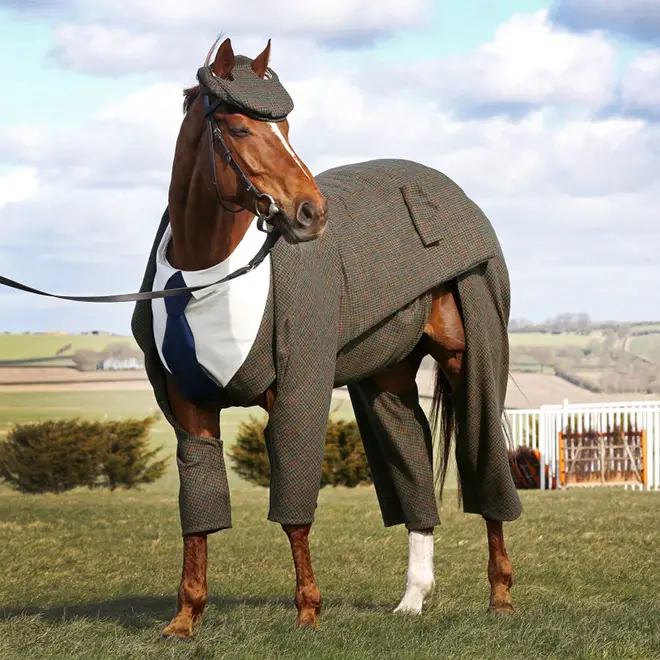 Horses are some of the most majestic and elegant animals on Earth, and a well-tailored suit that fits them like a glove would do a great job enhancing their natural beauty. At least, this is what Bookmakers William Hill thought, when decided to tailor a special three-piece suit for a race champion horse.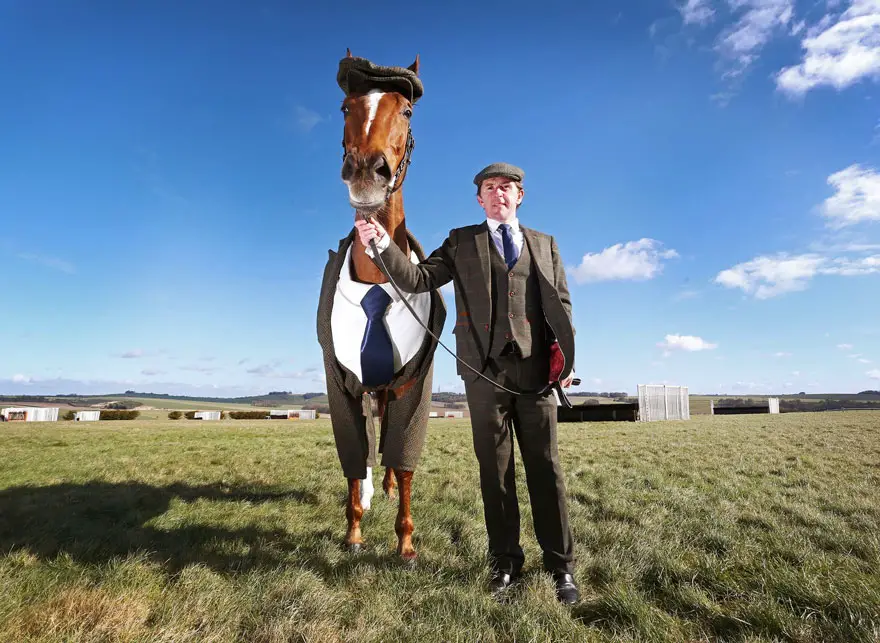 What you're about to see is the world's first three-piece tweed suit designed and tailored especially for the horse. The team who designed the suit spent about 4 weeks making sure every detail is perfect. They also used 59 ft of tweed – that's about 10 times more than a regular human suit requires. Even though, you have to admit the majestic horse looks absolutely dashing!