You don't have to be too big, to be a hero, and this adorable puppy seems he's been taking full advantage of it. The tiny chihuahua was caught on camera doing rounds through an airport in Colombia. Now, you may think he got lost, but he's actually doing his job – as a sniffer dog – or at least he tries! Either way, one thing is certain, this tiny little fella is definitely the sweetest detection dog, ever. And right now, he's an internet sensation too!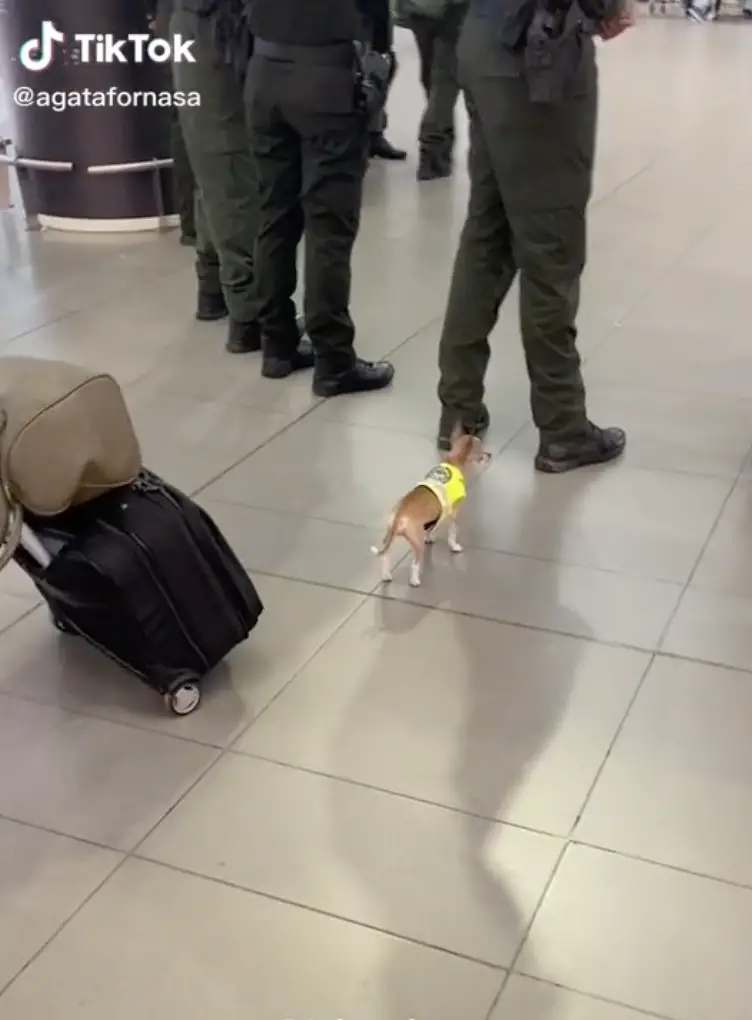 Agata Fornasa was in a hurry to catch her flight, when all of a sudden, something she couldn't resist caught her attention. There were a few officers of the airport's police unit and among them this tiny puppy who looked so determined to help them catch the bad guys. He even had his own police vest, and judging by the way he was doing his job, he looked so keen to prove everyone he's the perfect choice for the job. Well, during the process he might sniff one or two things that weren't actually baggages, But I'm sure his comrades will that pass!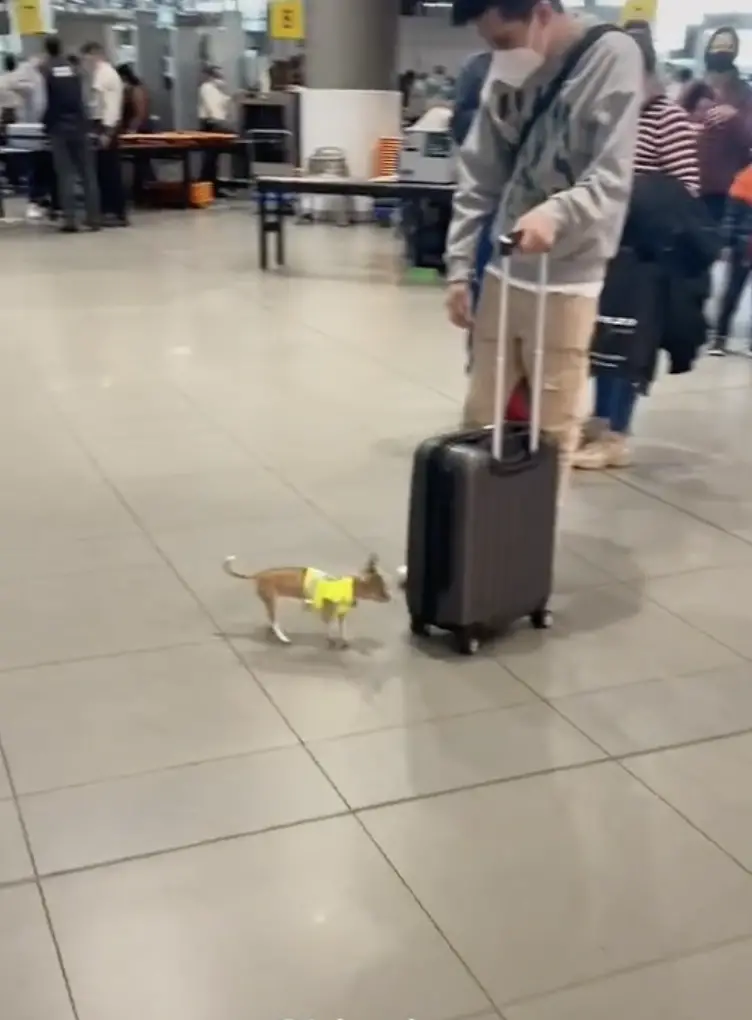 "Standing next to them was this tiny dog who began to sniff all the suitcases," Agata told The Dodo. "The girls from the duty-free shop told me that his name was Chiqui and that he worked as a drug dog. I thought it was beautiful, so I filmed him."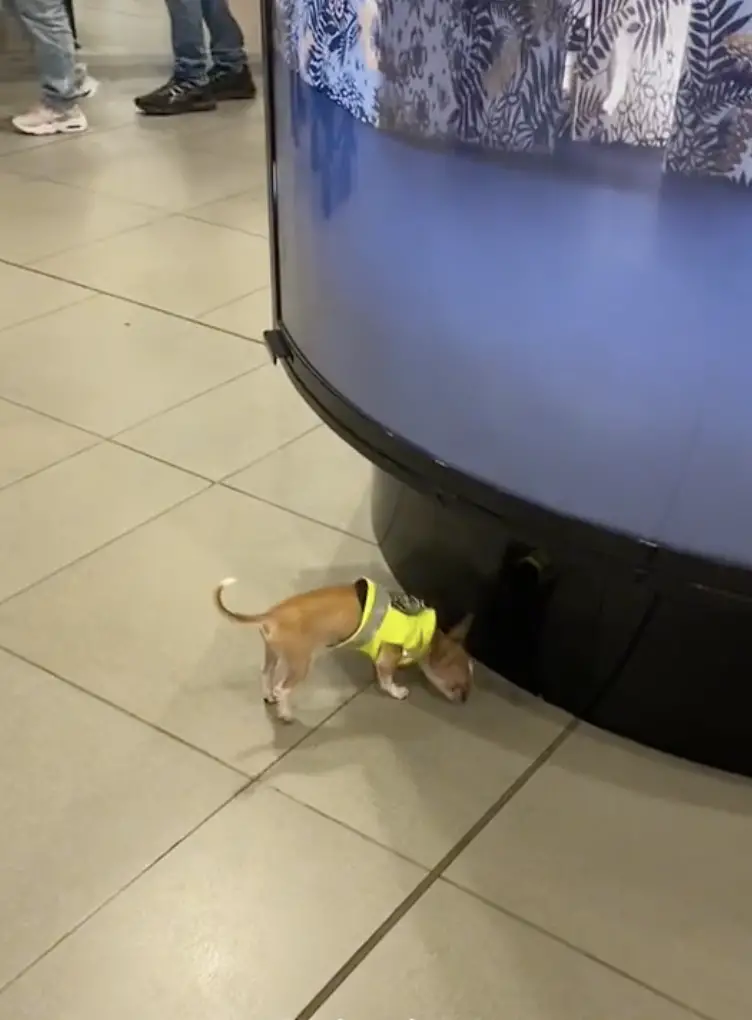 There's definitely plenty of room to improve when comes to Chiqui's abilities as a detection dog, but one thing is certain – he just won everyone's heart! The footage of him sniffing around suitcases through the airport went viral online with millions of views so far.
Take a look: