It has been just two days since the devastating fire of Notre Dame Cathedral, and the world is still reeling from the loss of one of man's greatest creations.
Monday's fire ravaged the 850-year-old building, tearing through its beautiful Gothic exterior and causing the iconic 300-foot spire to collapse in apocalyptic scenes. The cathedral's medieval roof – known as "the forest", because it was literally made from a forest of trees – was almost completely destroyed by the flames.
But now, one mother's somewhat haunting observations has once again sent social media into a frenzy, the Daily Mail reports.
Lesley Rowan, of Alexandria in West Dunbartonshire, Scotland, has claimed that she has spotted the figure of our Lord and Saviour Jesus Christ in the flames that engulfed the Parisian cathedral. After reading about the fire, the mom noticed a very familiar figure in the billowing smoke and raging flames.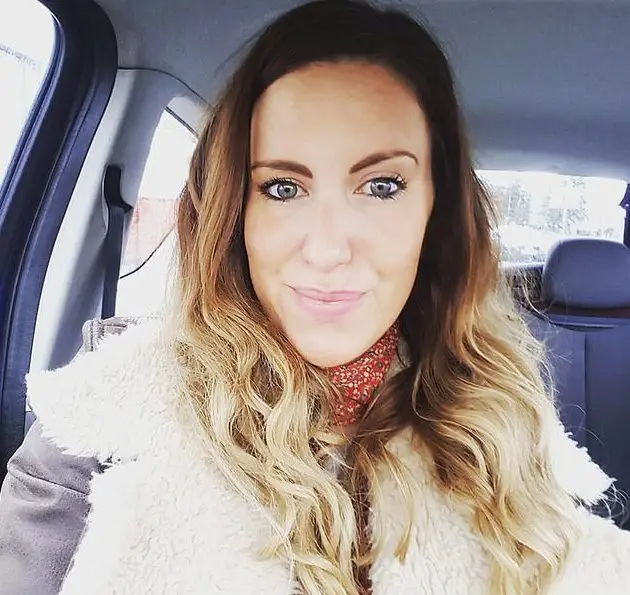 Taking to Facebook, the mom shared an image of the fire with a specific section of the cathedral circled, alongside the caption: "I may be letting my mind play tricks on me here, folks take a close look at this picture and what do you see?"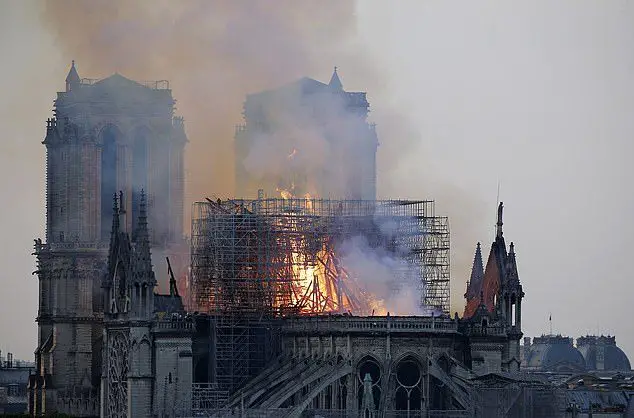 Can you spot the figure of Jesus that the 38-year-old so adamantly believes is there? Take a closer look…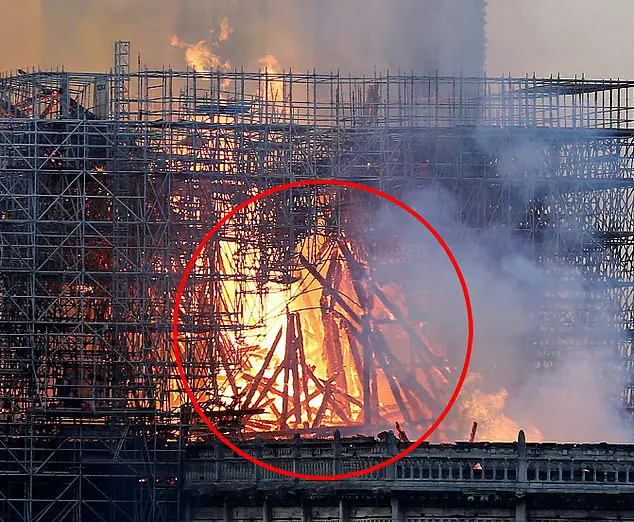 Amazingly, Lesley was not the only person who says they can also see the figure of Jesus Christ in the flames, as she was quickly inundated with fellow social media users who claimed they could also see the Son of God in the roaring flames: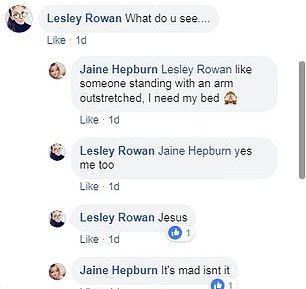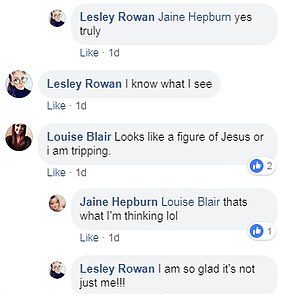 Louise Blair commented: "Looks like a figure of Jesus".
And Jaine Hepburn backed up these claims, commenting: "Like someone standing with an arm outstretched".
Speaking to the Daily Record, Lesley said: "When I looked at this photo last night, I was really astounded by what I saw. When I look at it I see a silhouette of Jesus. I really see a vivid image.
"I feel like it will bring comfort to people in Paris and all over the world at this sad time."
After receiving over €600 million in donations from people around the world, the BBC reports that President Macron has said that France will indeed rebuild the iconic structure, and that it will be "more beautiful" than before:
"We'll rebuild Notre-Dame even more beautifully and I want it to be completed in five years, we can do it."