A mother bear-cub duo has been recently caught on video offering a truly unbearable sweet scene. The family of bears sneaked inside an elementary school's playground in North Carolina to have some fun on the slides. The moment was filmed by one of the teachers and shared online!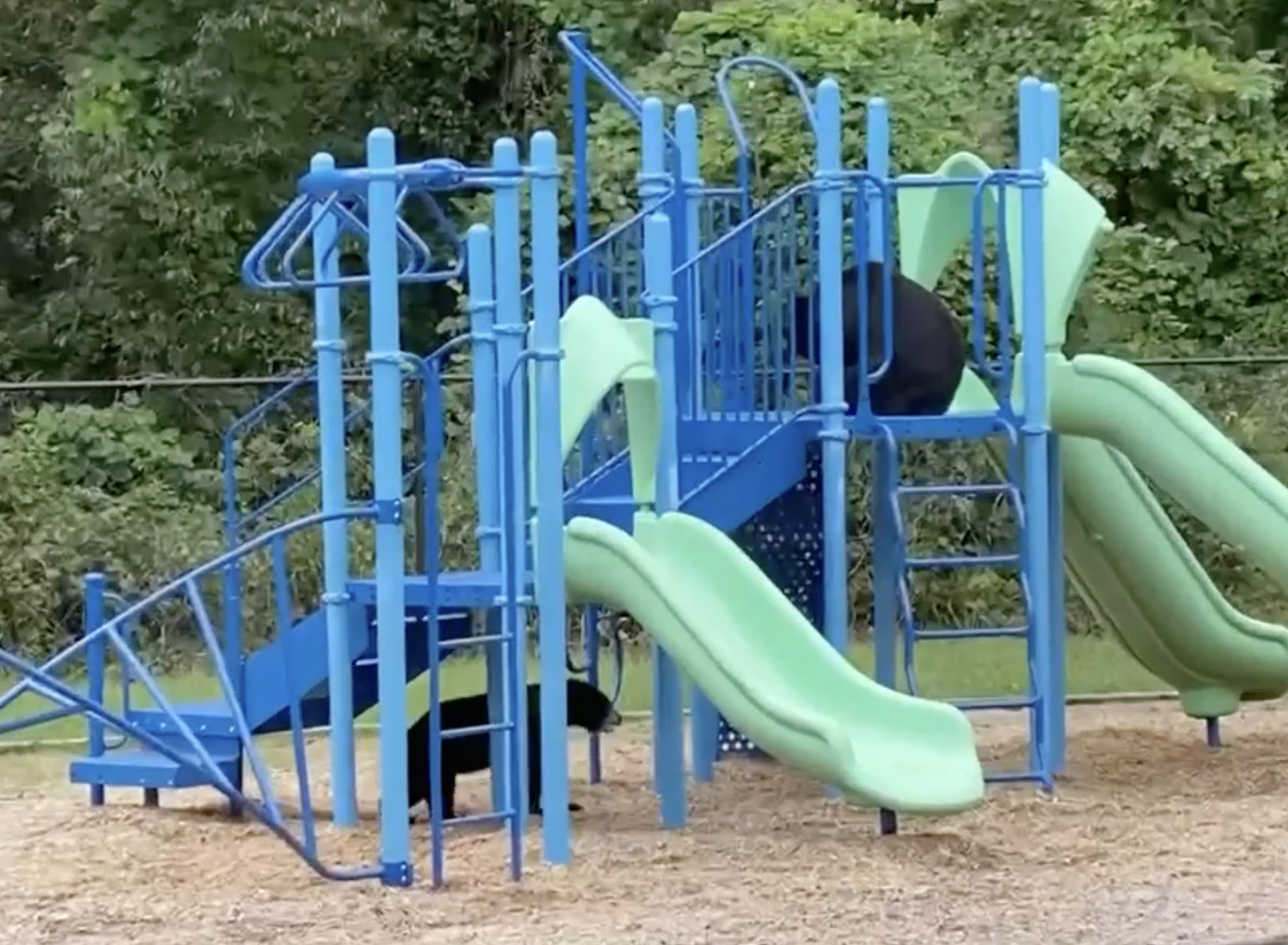 The adorable, unfolded at Isaac Dickson Elementary School in Asheville, shows the mother bear patiently teaching her tiny cub how to use the playground slide. It was in the afternoon when the duo went for a slide, so the school was out. Yet, a group of teachers was still there, and witnessed the overload of cuteness. Betsie Stockslager Emry – a 4th grade teacher – was among them, and she even captured the moment on her cellphone.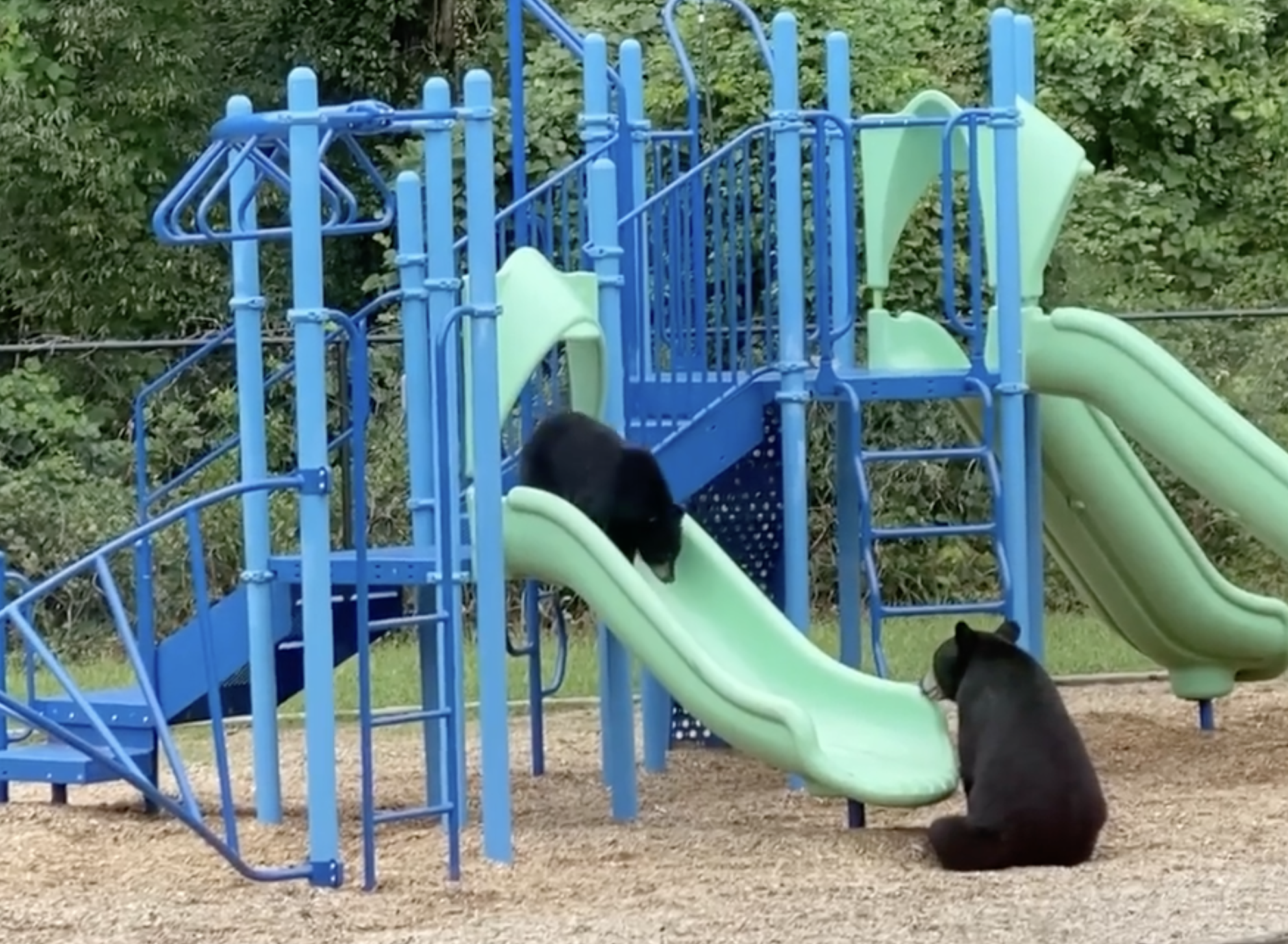 The sweet footage starts with the mama bear going down the slide, encouraging her cub to do the same. But the little one seem a bit nervous at first, so it needs a morale boost. With its mommy waiting at the end of the slide seems enough for him to find the courage to eventually doing it. The entire moment unfolds under the teachers' eyes who can't help but laughing hard. In the end they enjoy the moment even more than the cub does!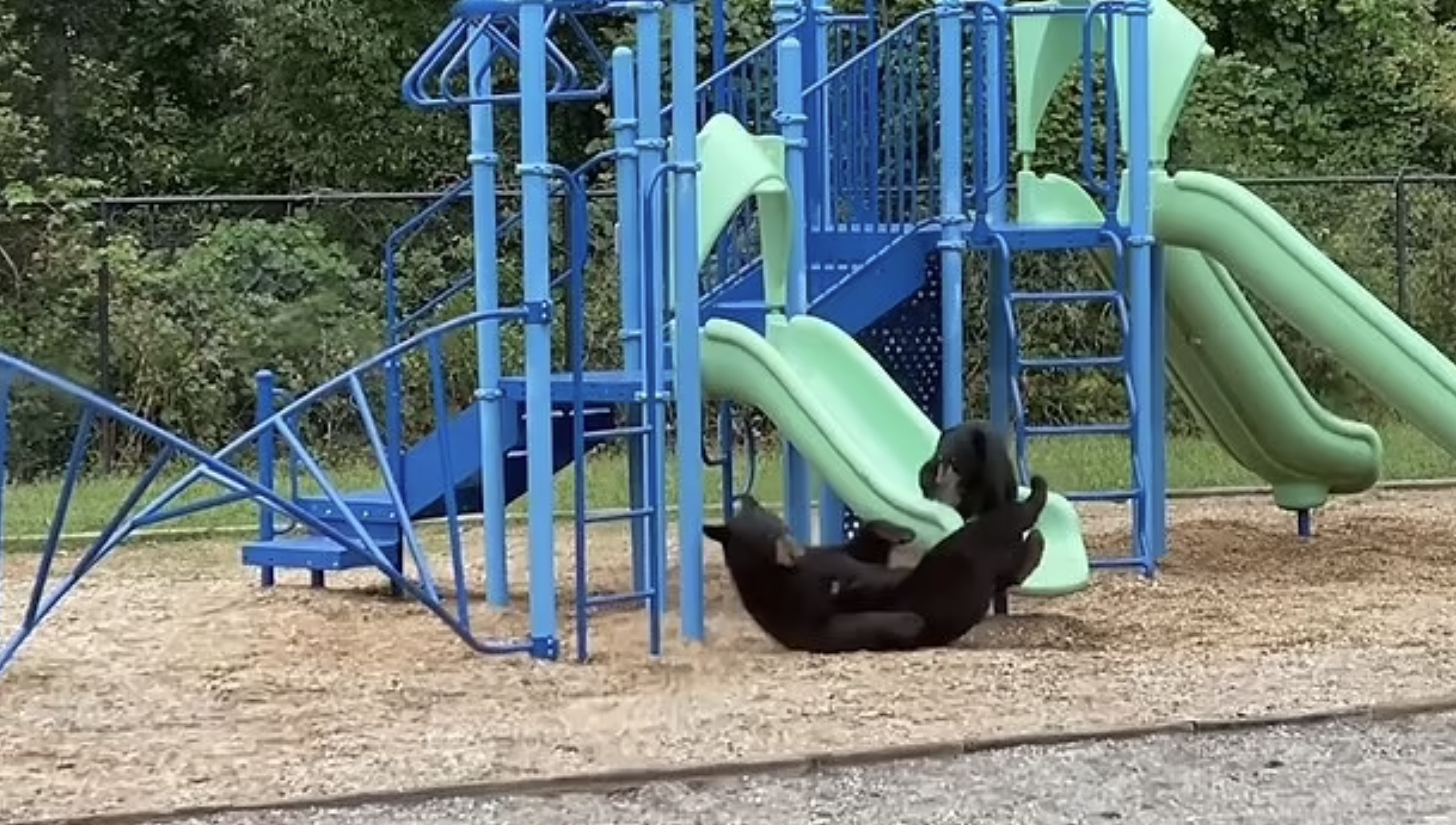 Teacher Stockslager decided to share the lovely footage online, and it immediately went viral on social media. "I love how the mama goes down the big slide and quickly runs to the smaller slide, only to bear hug the little one as they make it to the bottom," she wrote on Facebook.
As the teacher also said, bear sightings are very common in the city of Asheville!
"Our school is in downtown Asheville and the bears are on campus frequently," she told MailOnline. "The school adheres to safety protocols when they are on site and this video was taken after students were gone for the day.!"