The person who parked in front of a fire hydrant early Wednesday and had two of her windows shattered by firefighters as a result says she is pregnant and had arrived home mere minutes before the blaze, according to FOX29.
Yasmine Rivera told the television station that it was the only spot she could find and was also nervous because of a man she didn't know who was standing in the area, adding that it was 4:14 a.m.
According to the township's code book, parking is prohibited at all times within fire zones established by the Bureau of Fire Prevention Codes. A request for comment left with Pennsauken police regarding the parking citation Rivera received was not immediately returned.
Pennsauken fire Chief Jospeh Palumbo said that his crews responded at 4:17 a.m. to a fire at the end of Sherwood Terrace. After being unable to find another water source, firefighters shattered two windows so they could run a hose through the vehicle.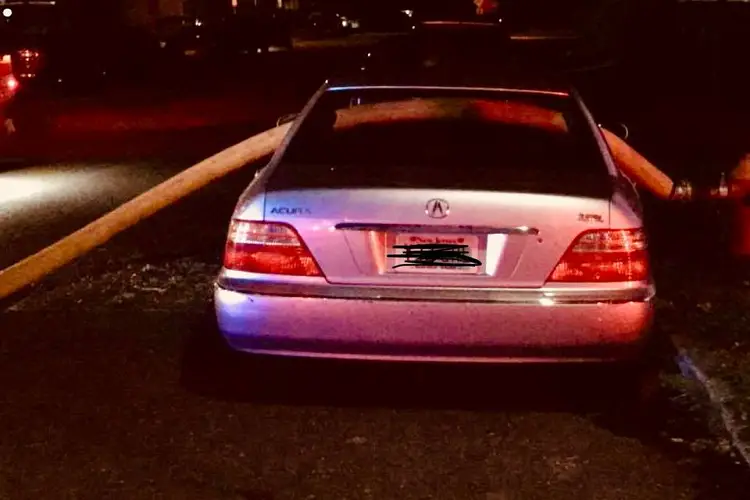 The chief said the hose could not go over or under the vehicle because the line could kink or be damaged by the exhaust system.
In response to the initial story, readers identifying themselves as veteran firefighters have reached out via email to dispute the move by Pennsauken crews, claiming the move was little more than "street justice" and there was likely enough clearance under the vehicle to avoid a possibly heated exhaust system.
the water line exiting the front passenger's side window and running down Sherwood Terrace toward the scene, said to be a vacant building possibly inhabited by squatters. No injuries were reported as a result of the blaze.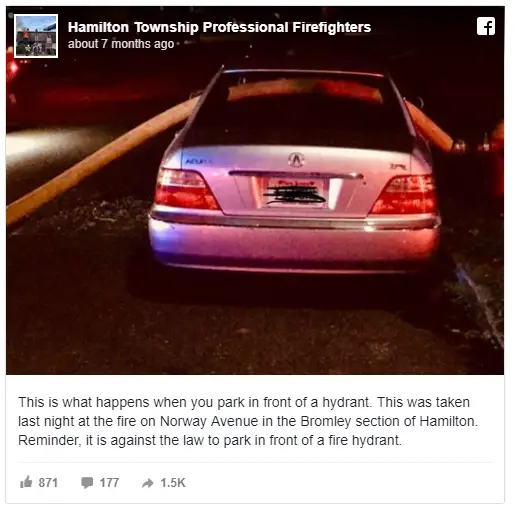 Palumbo said the minutes after the first firefighters arrive on a scene are "critical" and his crews needed to establish a base of operations to fight the fire from. Further, another nearby hydrant was also blocked by a parked vehicle, the chief said.
According to FOX29, Rivera received a $300 parking ticket and it cost the same amount to replace the two windows.
Palumbo reinforced to the television station what he told the Times on Wednesday: "Windows can be replaced; people cannot!"