A devastating fire broke out in the famous cathedral Notre Dame, yesterday, April 15. The 850-year-old structure has suffered "colossal damage" with its spire and roof collapsed. After battling a blaze, the brave firefighters have now managed to extinguish the fire. But, unfortunately only ruins left from the church.
However, in the midst of the tragic event, a miraculous image has been captured in the interior of the cathedral. Given the devastating fire, the cross and the altar have been somehow left completely undamaged. A true miracle!
Here's the moment when Notre Dame's spire is collapsing:
However, while the religiously-minded people think it is a divine intervention, others don't agree it. After the image was shared on social media, quickly went viral with many users sharing their thoughts regarding it is or not a miracle. For example, one user said: "It was made of materials that can withstand the heat. Having said that, it is such a relief to see the nave being largely intact. For that, I thank the designer and the builder of the church!"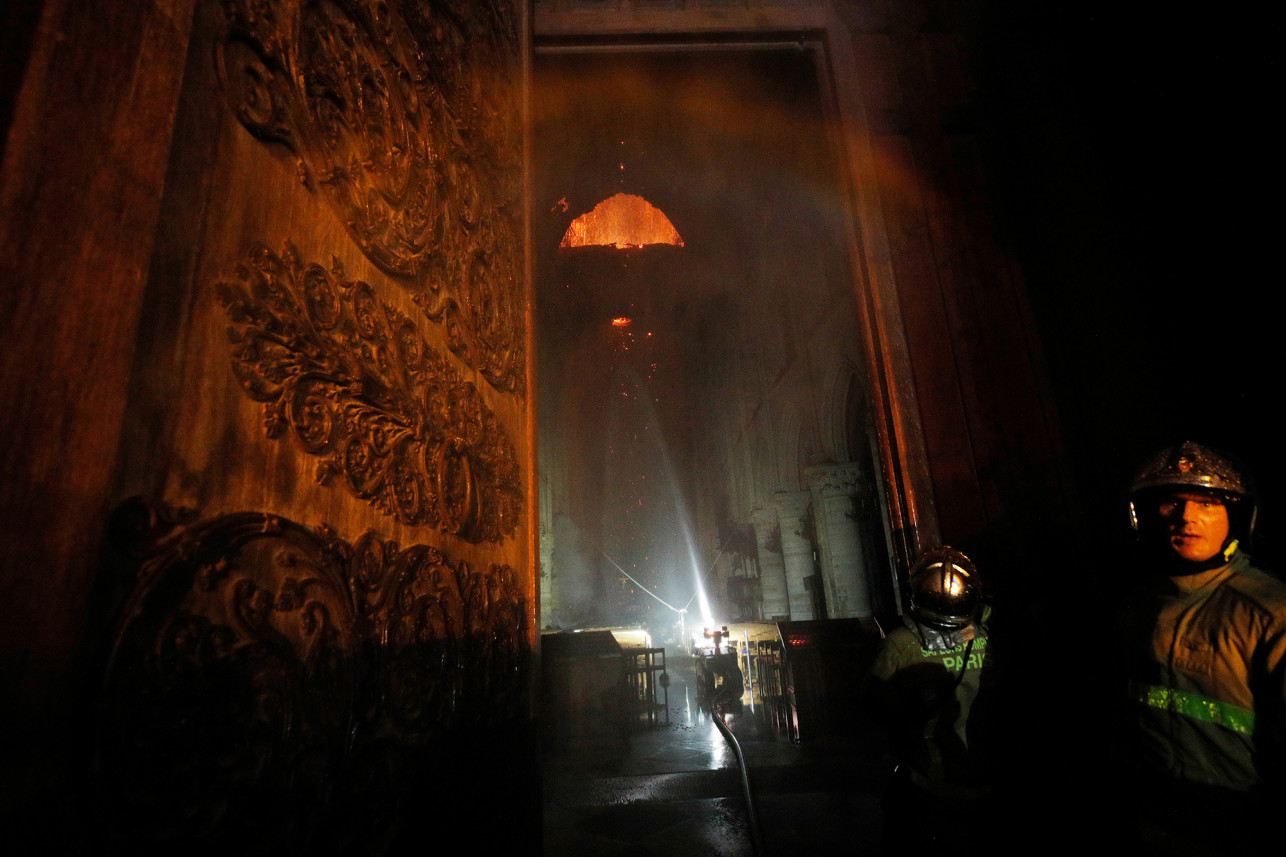 Another one, added: "It's in the part of the cathedral that was protected by the stone roof which is still largely intact; most of what's inside there made it through. The cross was not miraculously spared; it's just that this is a close-up shot that doesn't show most of the rest."
After the French iconic cathedral has been completely destroyed, the country's president, Emmanuel Macron has revealed his intention to launch an international fundraiser to rebuilt the French symbol.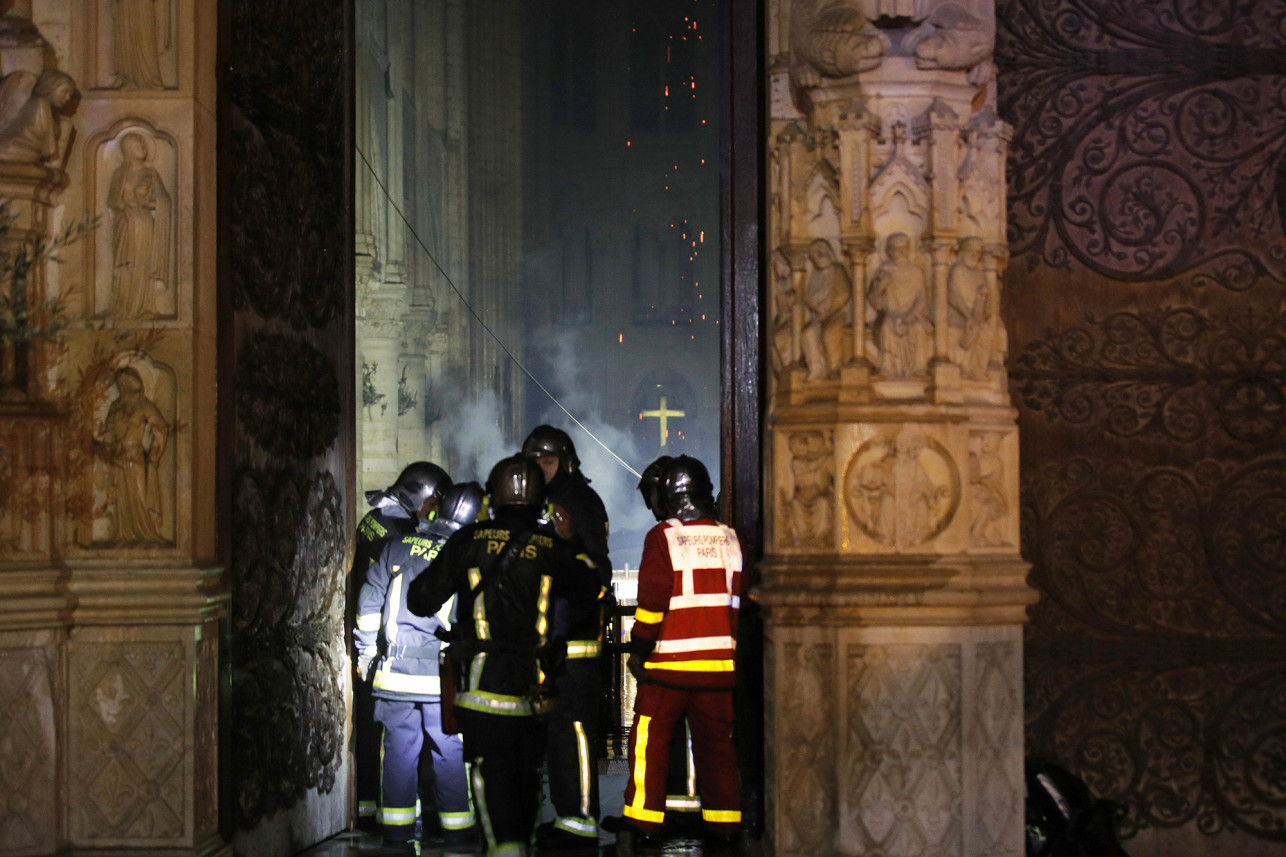 "I'm telling you all tonight — we will rebuild this cathedral together. This is probably part of the French destiny. And we will do it in the next years. Starting tomorrow, a national donation scheme will be started that will extend beyond our borders."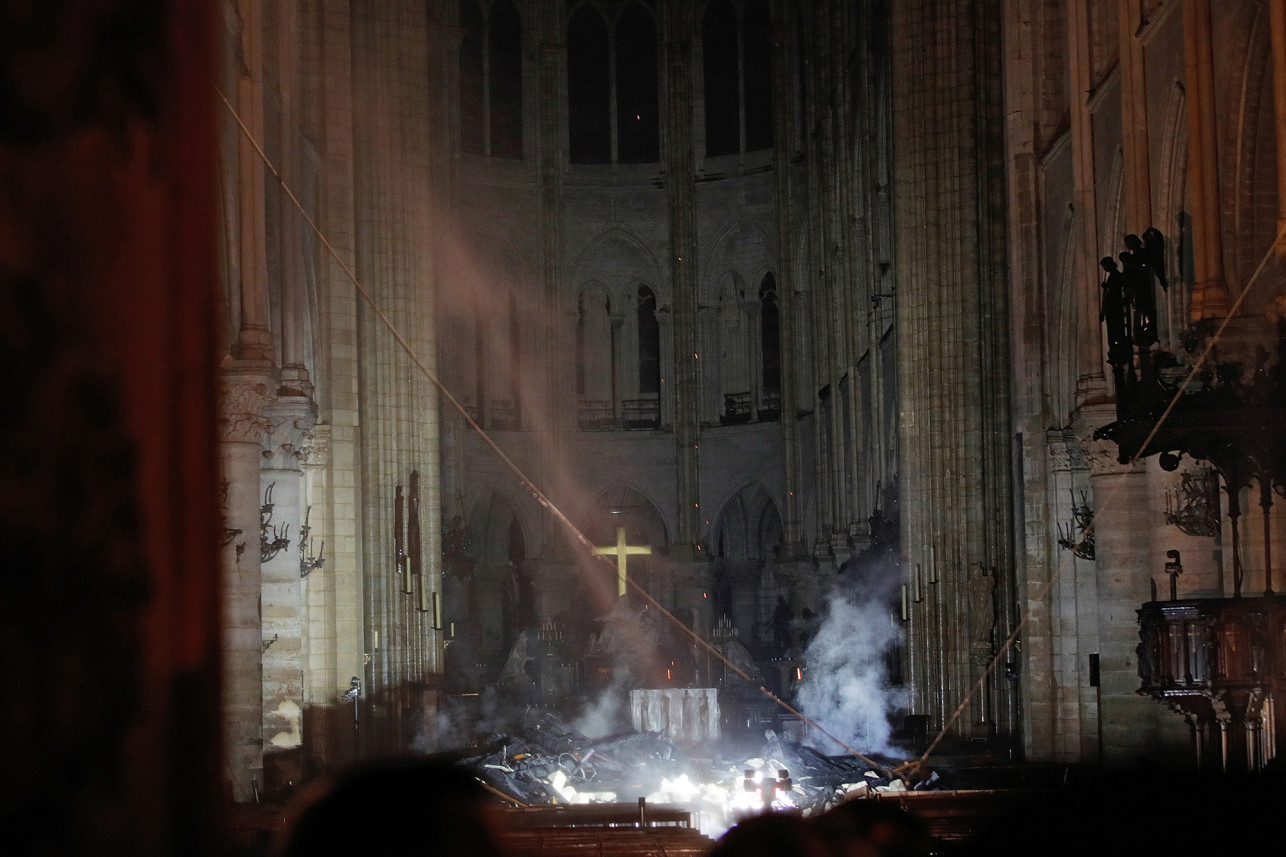 According to Washington Examiner, French billionaire François-Henri Pinault has already donated 100 million to help at the Notre Dame rebuilding.
"My father and I have decided to release as of now from the funds of Artemis a sum of 100 million euros to participate in the effort that will be necessary for the complete reconstruction of Notre Dame," Pinault said in a statement.
This picture of the cross still standing amid the ruins of Notre Dame is quite the picture of hope. pic.twitter.com/lON2eyDPda

— Kyle Beshears (@kylebeshears) April 15, 2019

The Parisian fire department reported that the fire started at around 6.00pm in the attic of the church. As about its reason, the things are uncertain at this point. Still, there are some clues that indicates the fire might be the "result of restoration and renovation work." An investigation has been launched to determine the exact causes of the devastating fire.