In the kind of scene you won't see every day, two very brave pigs teamed up to chase off a huge black bear from their pen. The wild creature thought he came upon easiest meal, yet he found how fearless pigs can be on the hard way. The dramatic moment was caught on by a ring camera!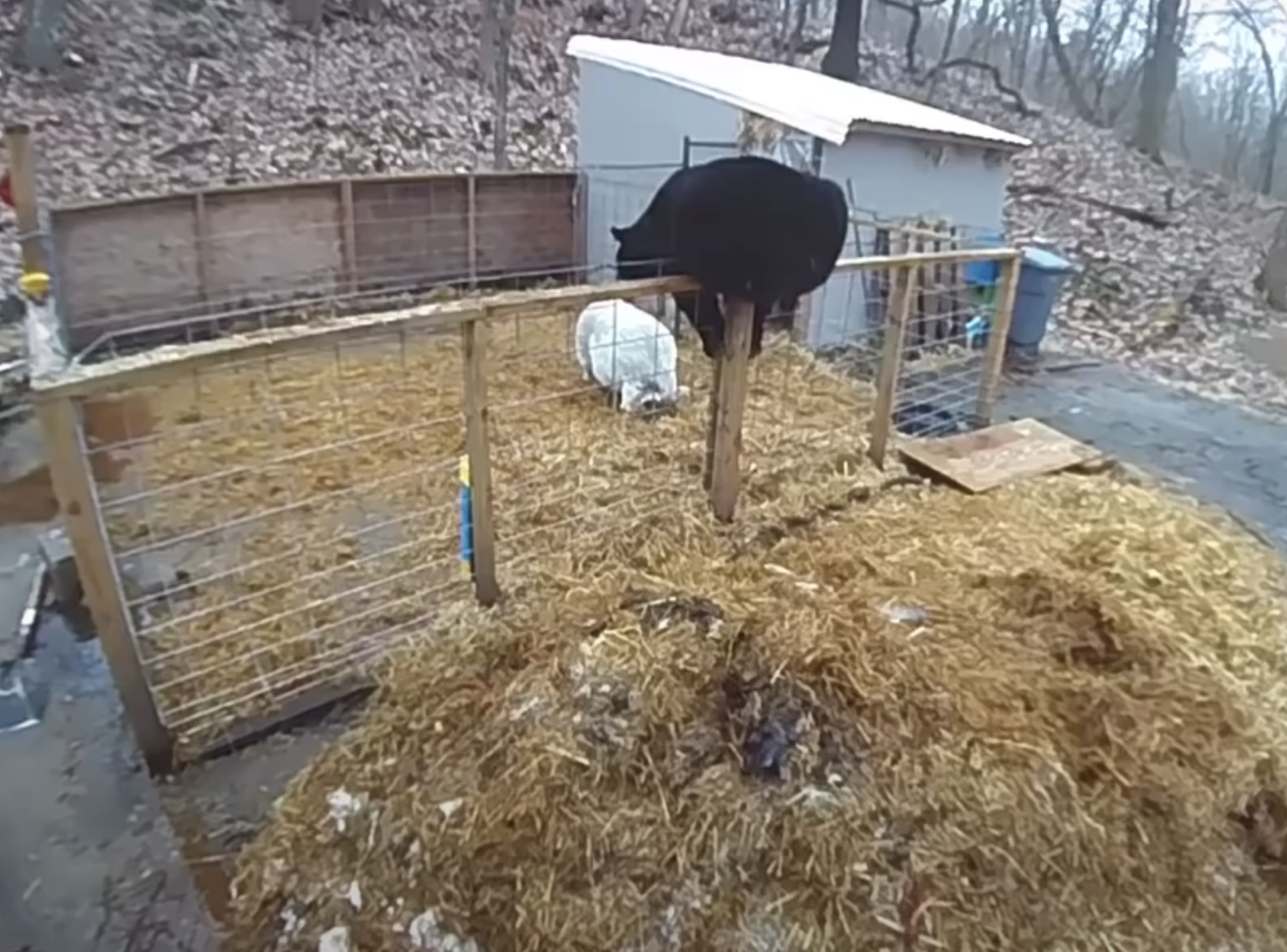 Mary and Hammy, two therapy pigs Rebecca Shaw adopted over a year ago, were enjoying the day in their comfortable enclosure in New Milford, Connecticut, when a very unusual guest decided to pay them a visit. A black bear climbed over the enclosure's fence and hopped in, but it was nothing as he imagined. The pigs stand their ground and bravely defended their pen.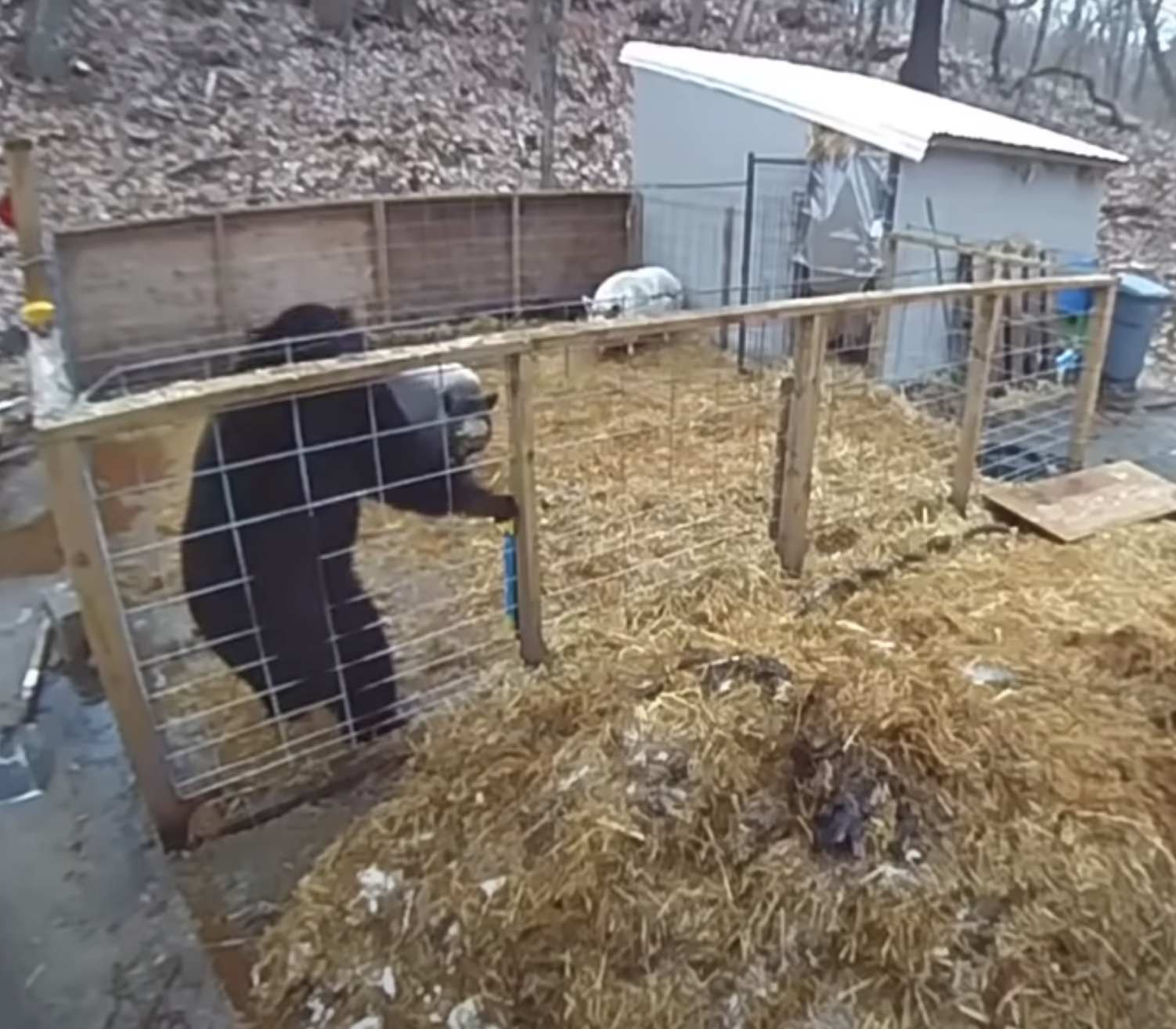 After jumping inside, the massive bear found face to face with Mary who didn't hesitate to fought him back. After a few seconds, Hammy joined his buddy and together they managed to corner the bear, and eventually put him on the run. The moment, caught on camera, left the pigs' owner speechless.
"I am very proud of them because the little Hammy is afraid of his own shadow and the way he came charging out when he has seen Mary tussling with the bear," the woman said. "He was like 'oh no, no way, get out.'"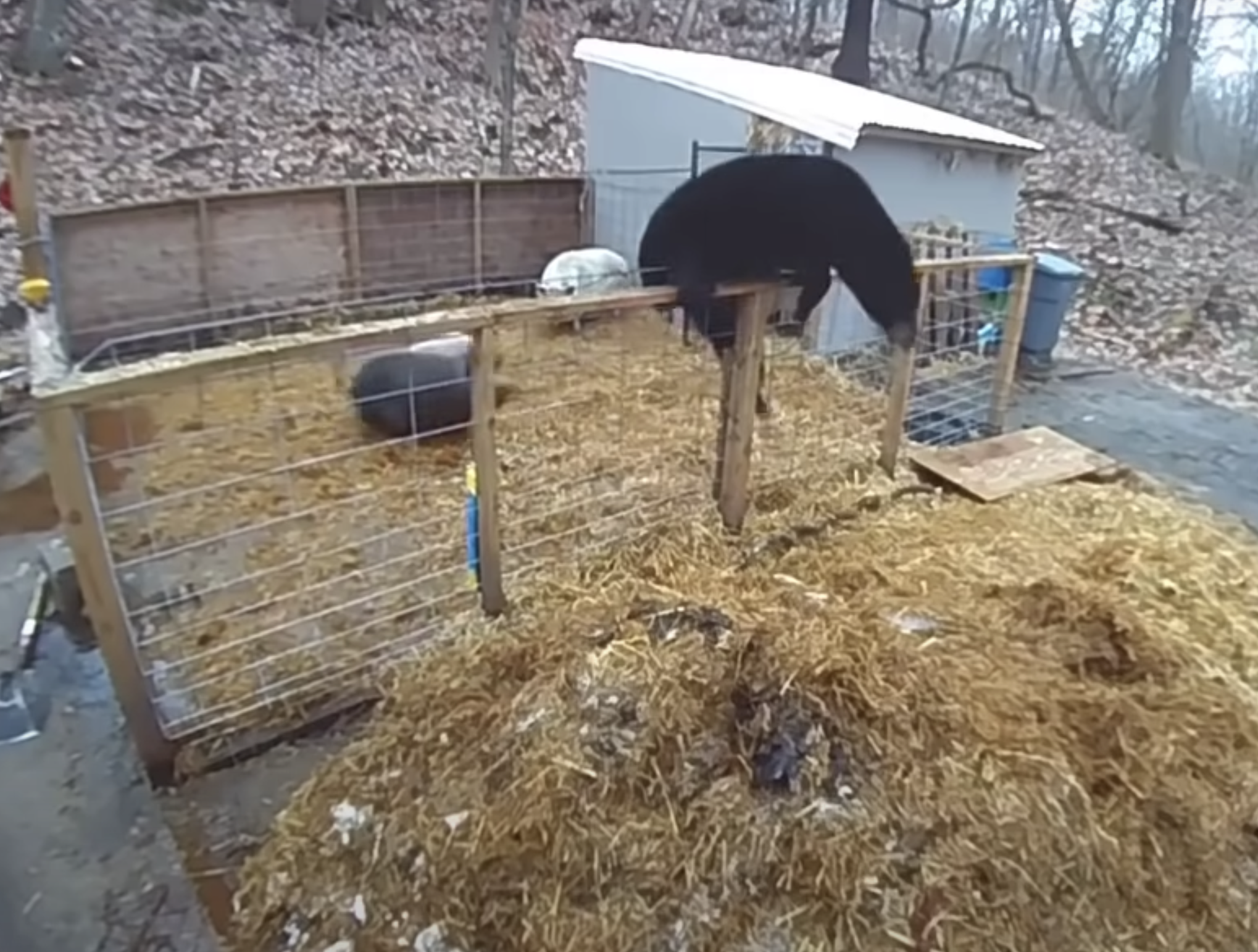 Thankfully, none of the pigs were hurt, and even though they got pretty scared – despite their act of courage – they'll recover very quickly. "Thank goodness they were unharmed because it could've turned out much worse," Rebecca said.
You can watch the dramatic moment here!