In an extremely adorable scene, a tiny 10-week-old puppy was captured on camera taking his horse friend on a walk around their farm in May Downs, Queensland. The adorable cattle puppy noticed his massive buddy was having a leash around his neck, so he decided to take him on a short trip around the property. The lovely moment was filmed by their owner.
The tiny dog is so determined to give his friend a tour of the 13,500 acre estate!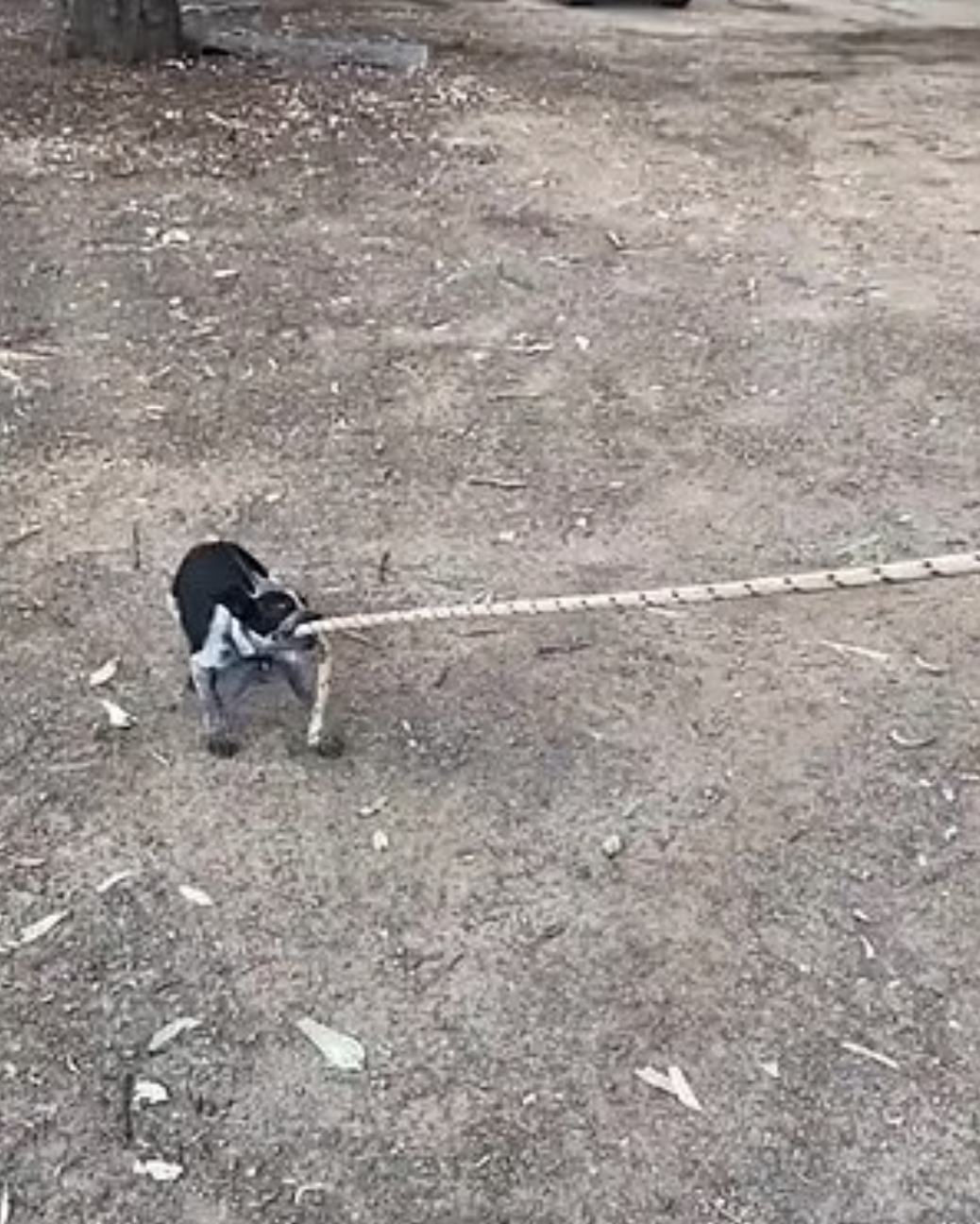 Lauren Mackinnon was giving a bath to his foal, Campy, when her tiny puppy named PJ, decided that his four-legged buddy had enough, and stepped in to give him a break. So the pint-sized puppy, grabbed the horse's leash and took him on a walk. Though far much bigger in size than his little dog friend, the horse followed PJ without question.
The white horse is fallowing his tiny friend!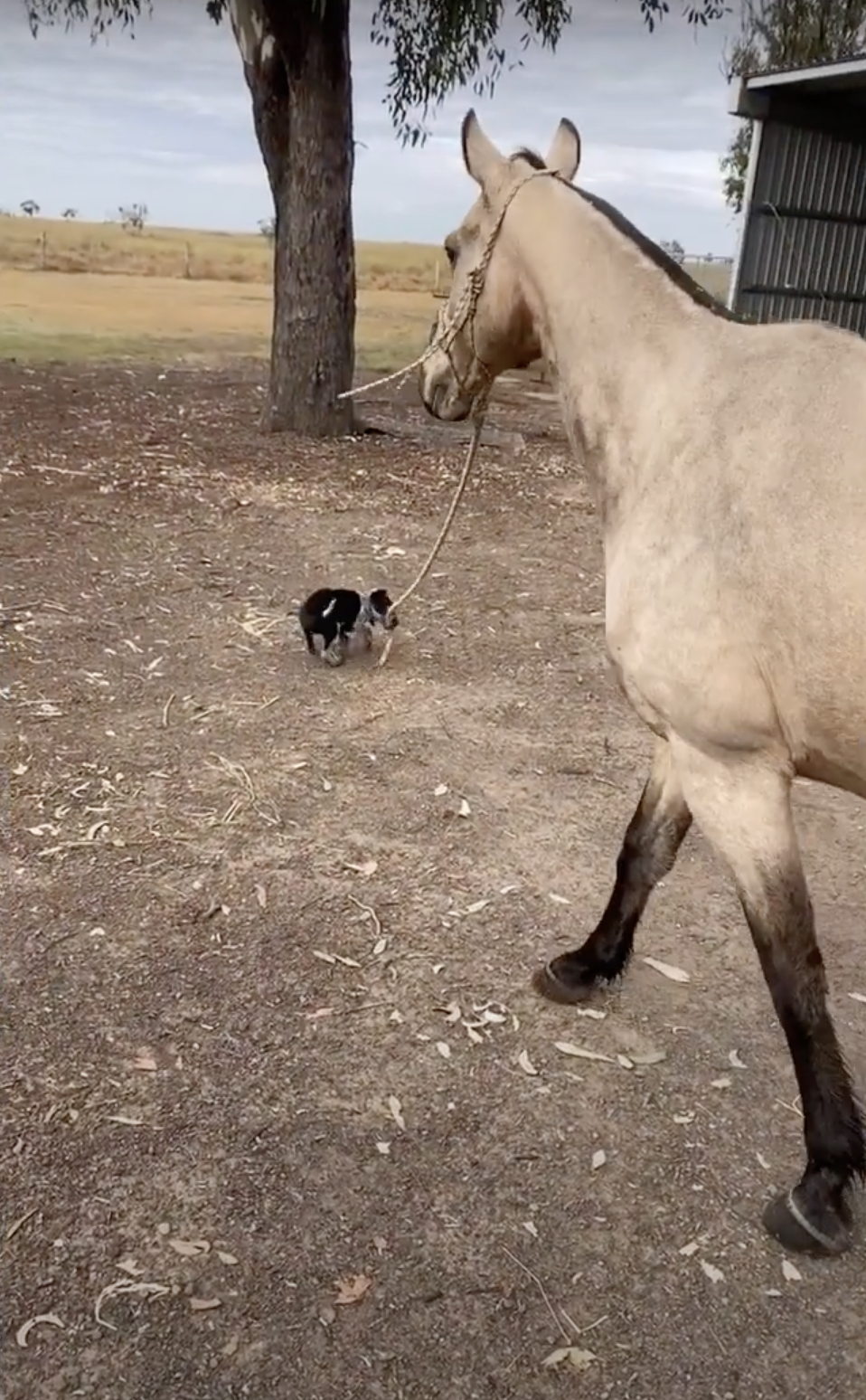 Soon as she noticed the hilarious scene, Lauren burst into laughter. After all, you won't see a puppy to walk a horse on a leash, everyday. However, the amused owner did managed to capture the moment on camera.
"I am always videotaping our animals… they are just so funny," the owner said. "It really brings us back to appreciate the little things in life."
After a few moments, Campy stopped!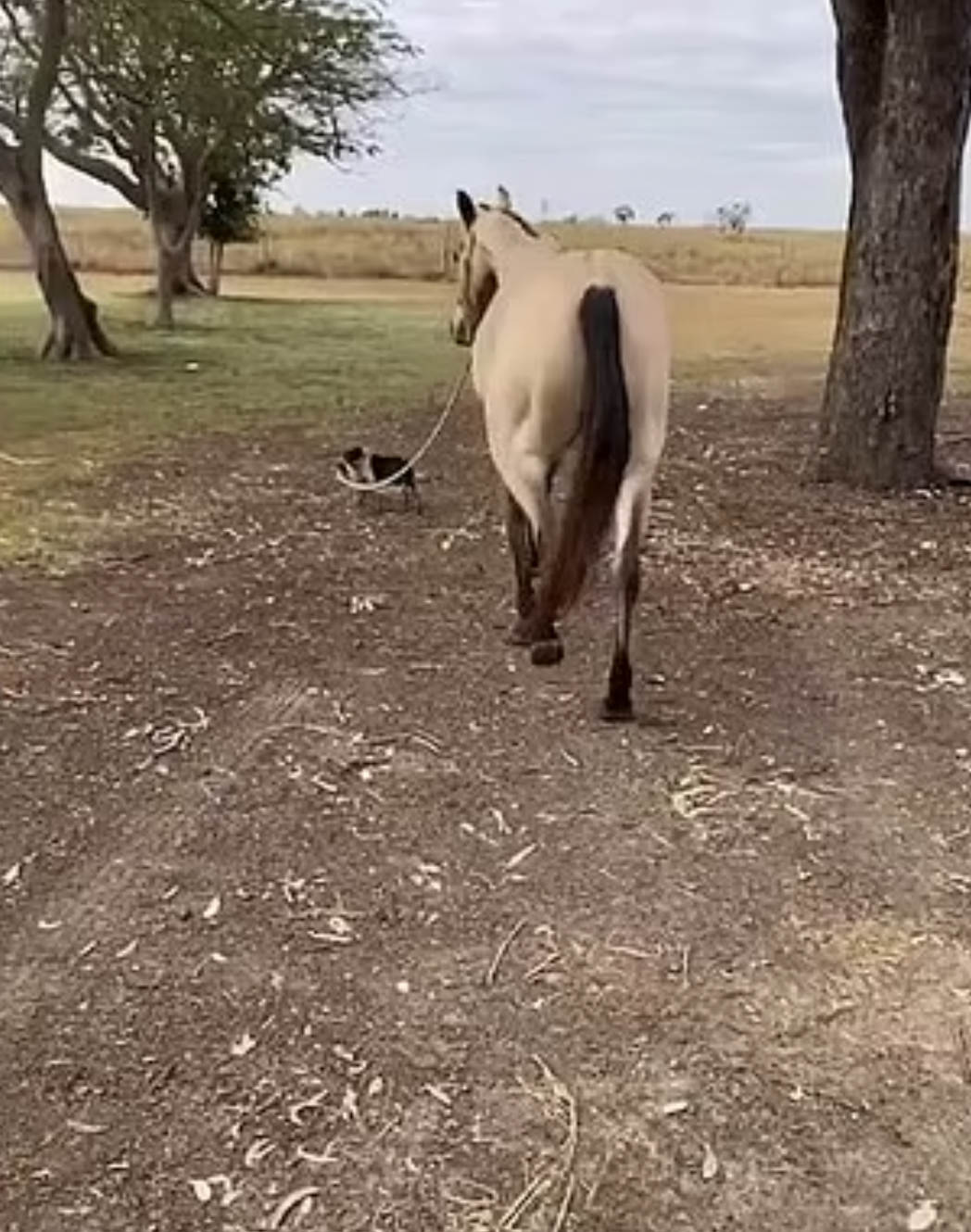 Let's hope these unlikely pals still have some similar moment to offer, because it's too heartwarming to watch them. "PJ is a puppy at an an Australian cattle farm who clearly loves taking Campy, a 20-year-old gelding, on walks," the video description reads.
Take a look!