Despite the risk involved, the decision was made to rescue him, and now that he is safe, he is enveloped in pure love and care.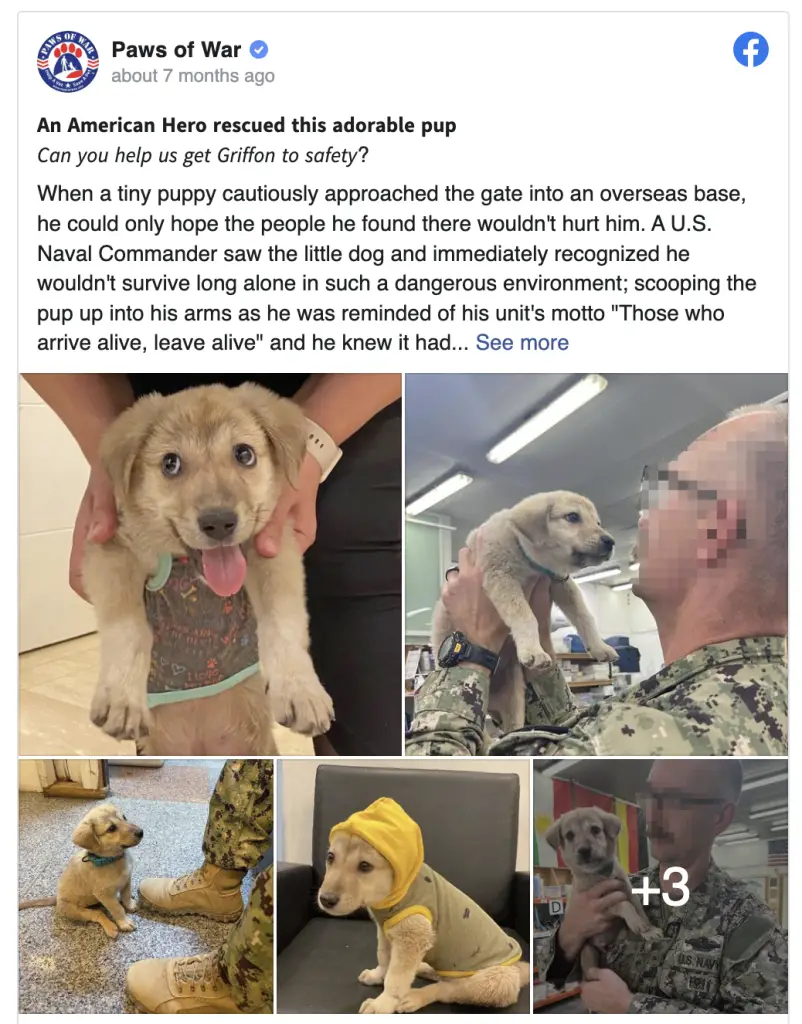 Griffon is one of the fortunate dogs with seemingly boundless luck, having spent six months as a stray on the streets, losing all hope of ever being adopted by a family.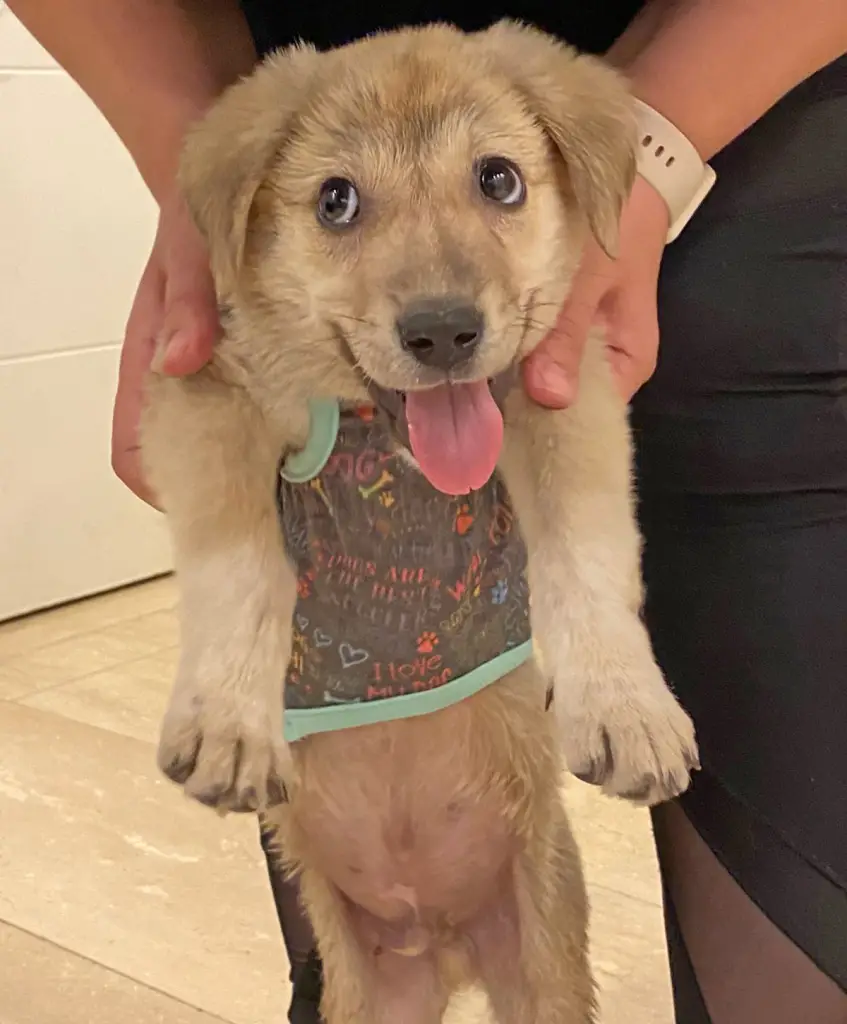 Through his travels, he eventually ended up in the embrace of a man who rescued him from an unexpected location – a foreign naval base.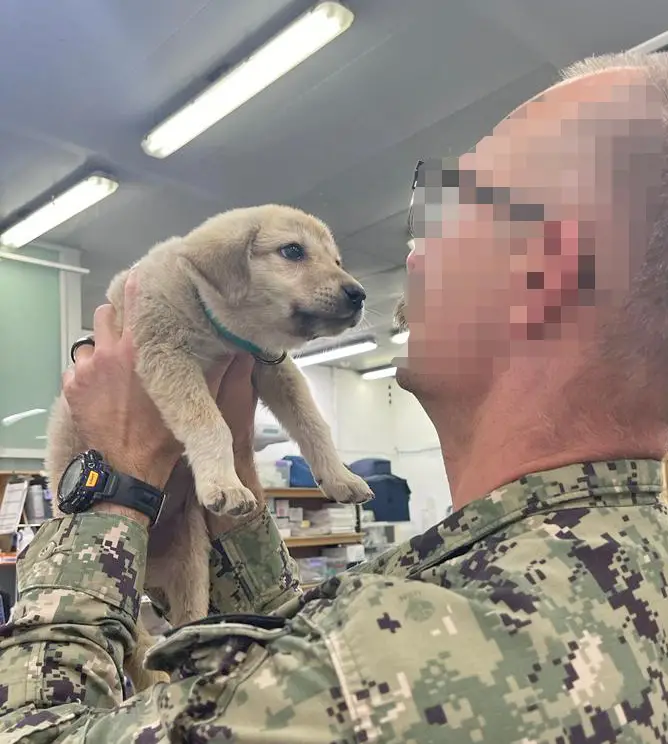 Paws of War, an organization that trains service dogs for veterans and first responders, posted on Facebook that a U.S. Naval Commander spotted a small dog and realized it wouldn't survive on its own in a hazardous setting. The Commander picked up the pup, remembering his unit's motto "Those who arrive alive, leave alive," and knew it also applied to the little dog's well-being.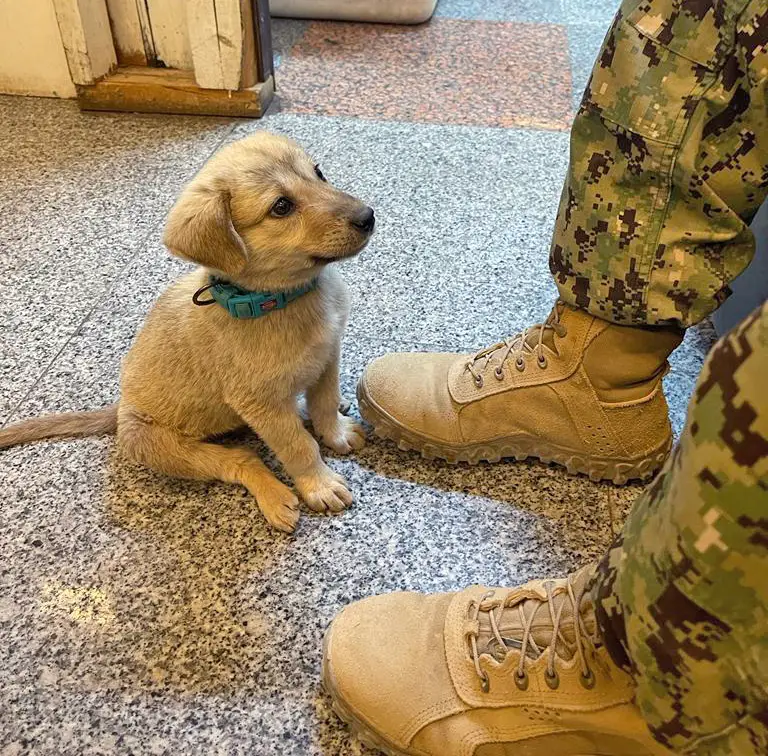 After hearing about Griffon, everyone on the base showed immediate interest in meeting him. According to a statement, the Commander who took responsibility for Griffon formed a close bond with the little pup, who now accompanies him everywhere. Griffon was warmly welcomed into the household and has the power to brighten the day of everyone he meets.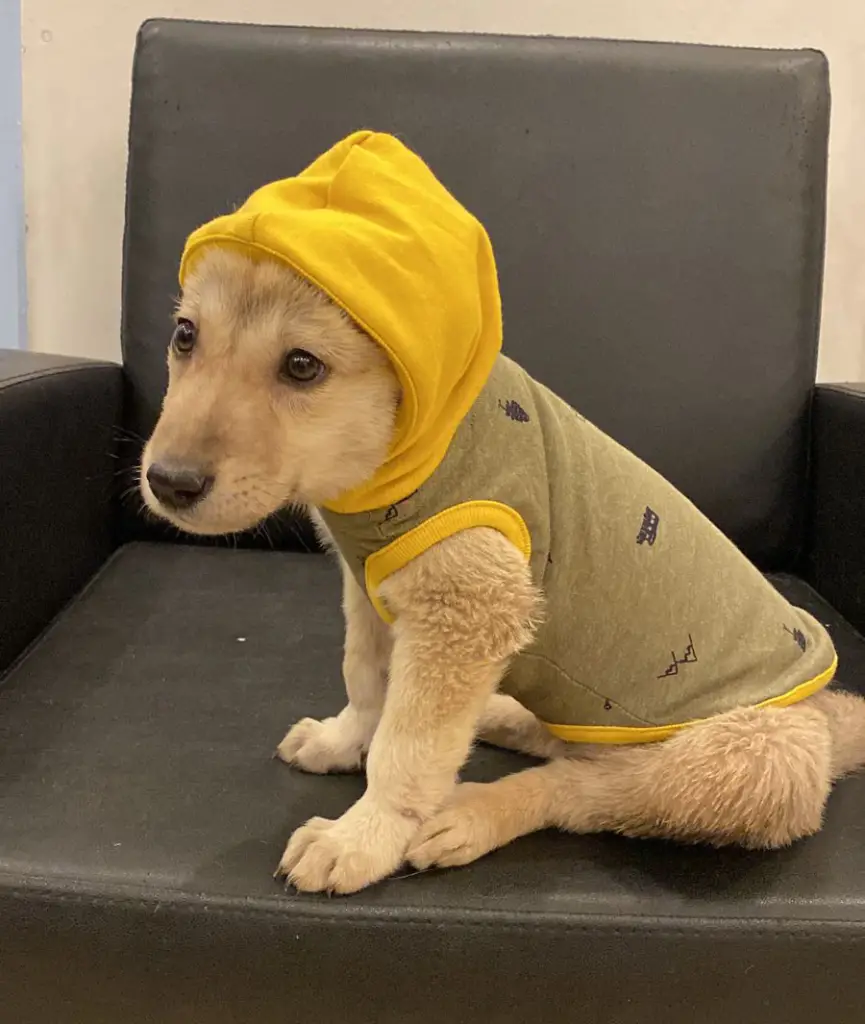 The courageous commander, whose identity remains undisclosed, has made the decision to adopt Griffon and bring him back to the United States upon his return. While specifics are scarce at the moment, a spokesperson for Paws of War, Gary Baumann, has confirmed that the commander and Griffon will be reunited in the near future.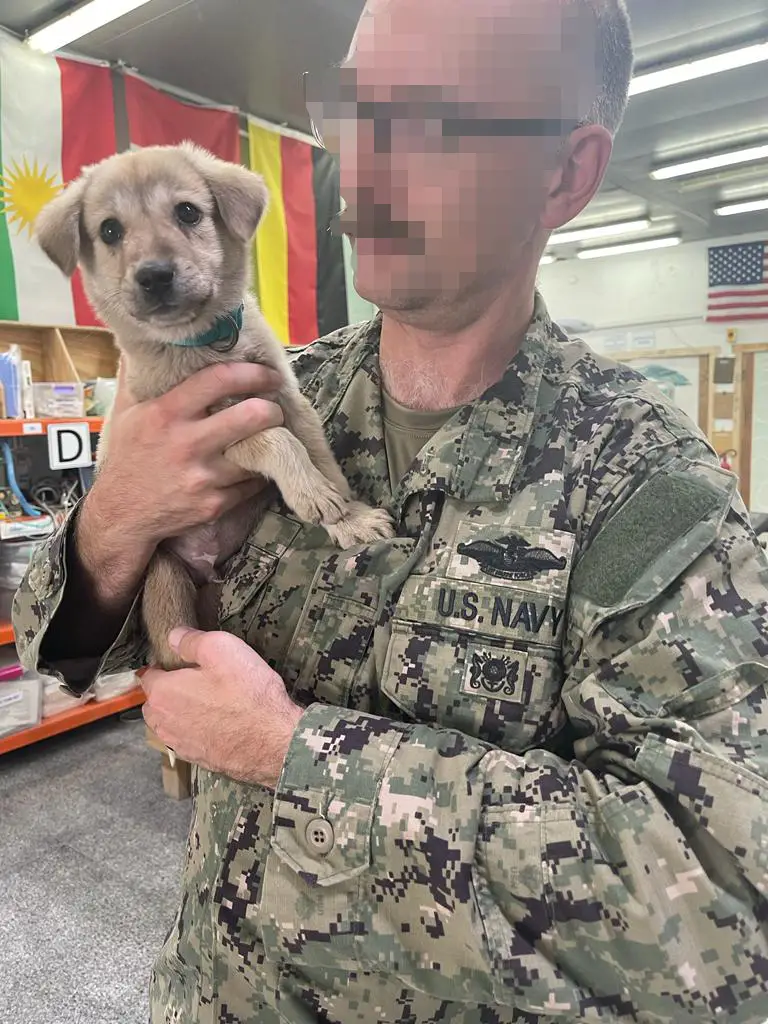 As Baumann told The Dodo, "Griffon is a terrific puppy." He eats food and adores every dog he encounters. His performance is excellent.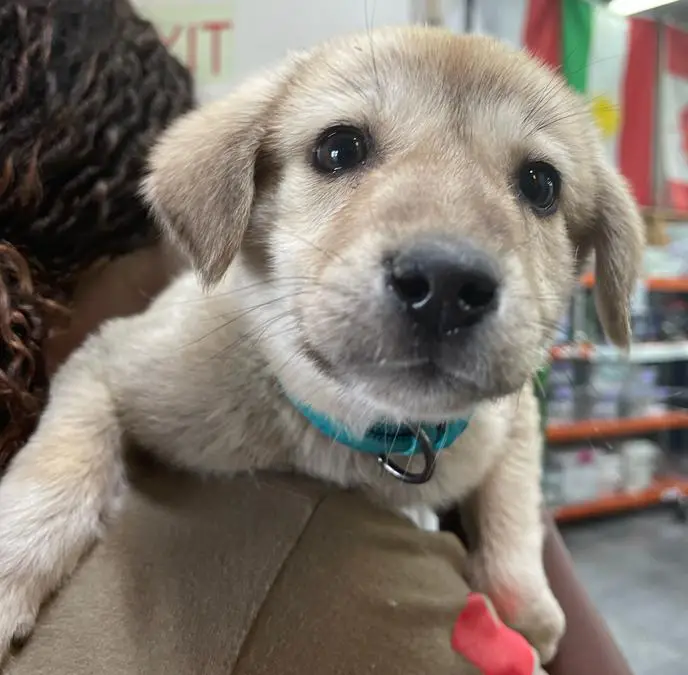 In addition, Baumann said, "We're looking for a reunion soon. Griffon will be welcomed home by the commander's wife and kids, who are from Maryland.