Children and dogs usually offer very precious moments, but this toddler gently petting the family's nursing dog, might be the sweetest scene you have ever seen. Even though she's so young she can barely walk, this adorable little girl decides to check on her furry sister before bedtime, thinking no one's watching. But the home surveillance camera is on and it captures a heartwarming moment!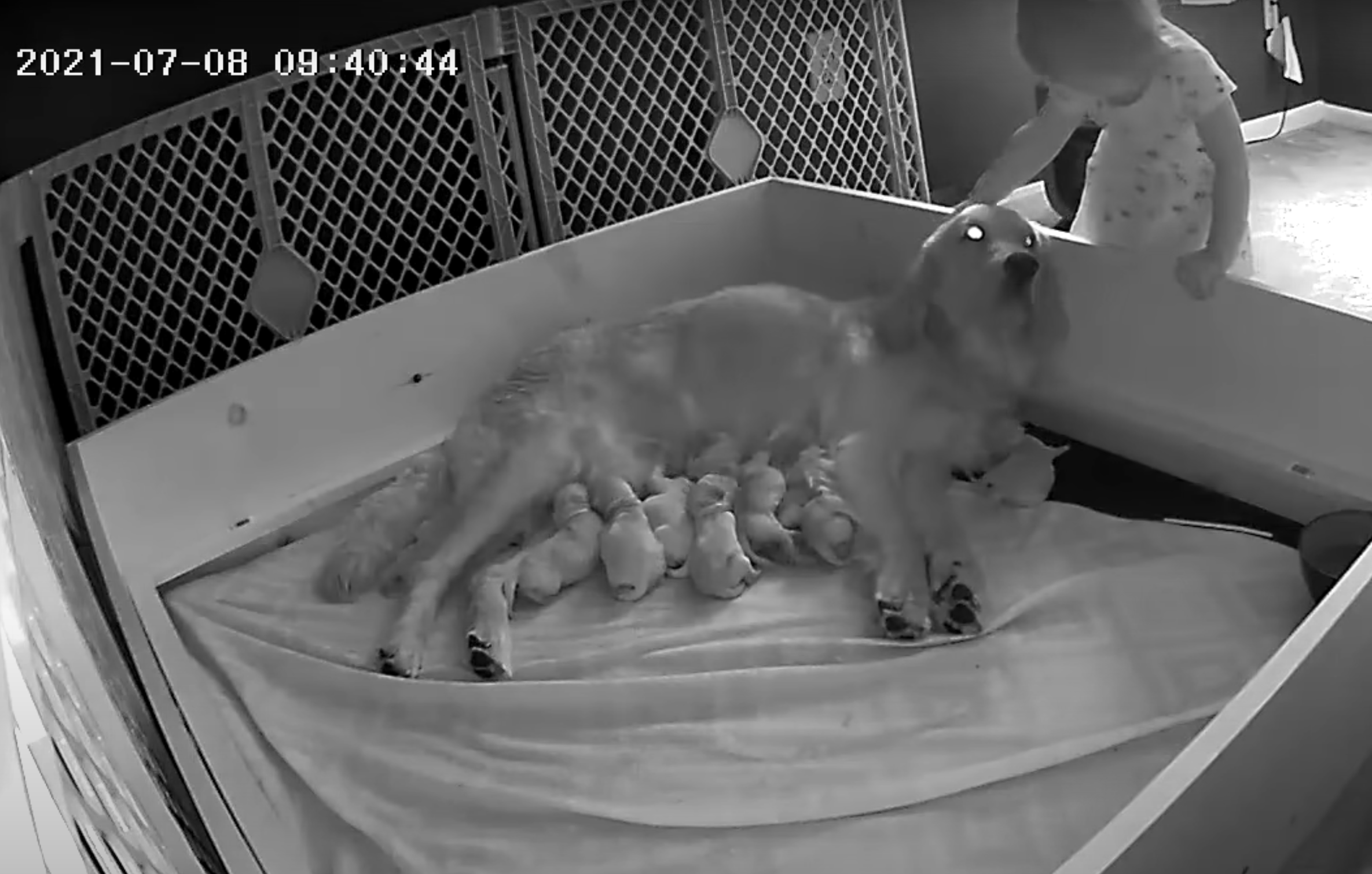 The lovely footage starts with the momma dog nursing her tiny babies while laid in a perfectly designed box. The little girl is petting one of the puppies before showing some affection to its mother as well. She's been gently putting her tiny hand over the dog's head and it seems she's been telling her something and then walks away.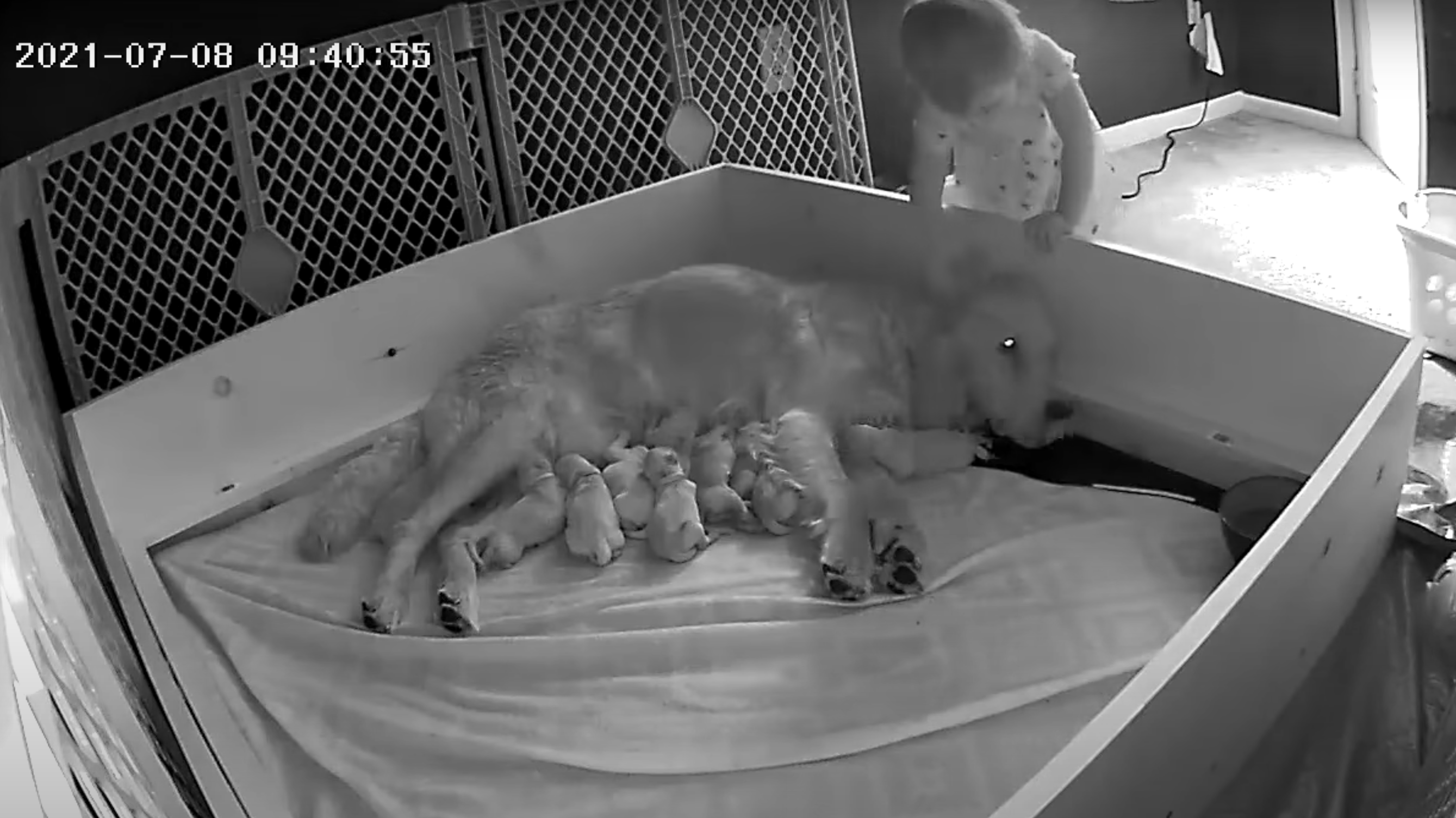 But then, she remembers she forgot the most important part – the goodnight kiss. So she returns for another short petting session and then she carefully kisses her favorite friend on the top of her head. All while the little – at least eight – puppies are enjoying their mother's warm and comfort.
The family decided to share the adorable video with the world, and everyone fell in love with it. A lot of people show their point on how important is to let children and pets interact from an early age!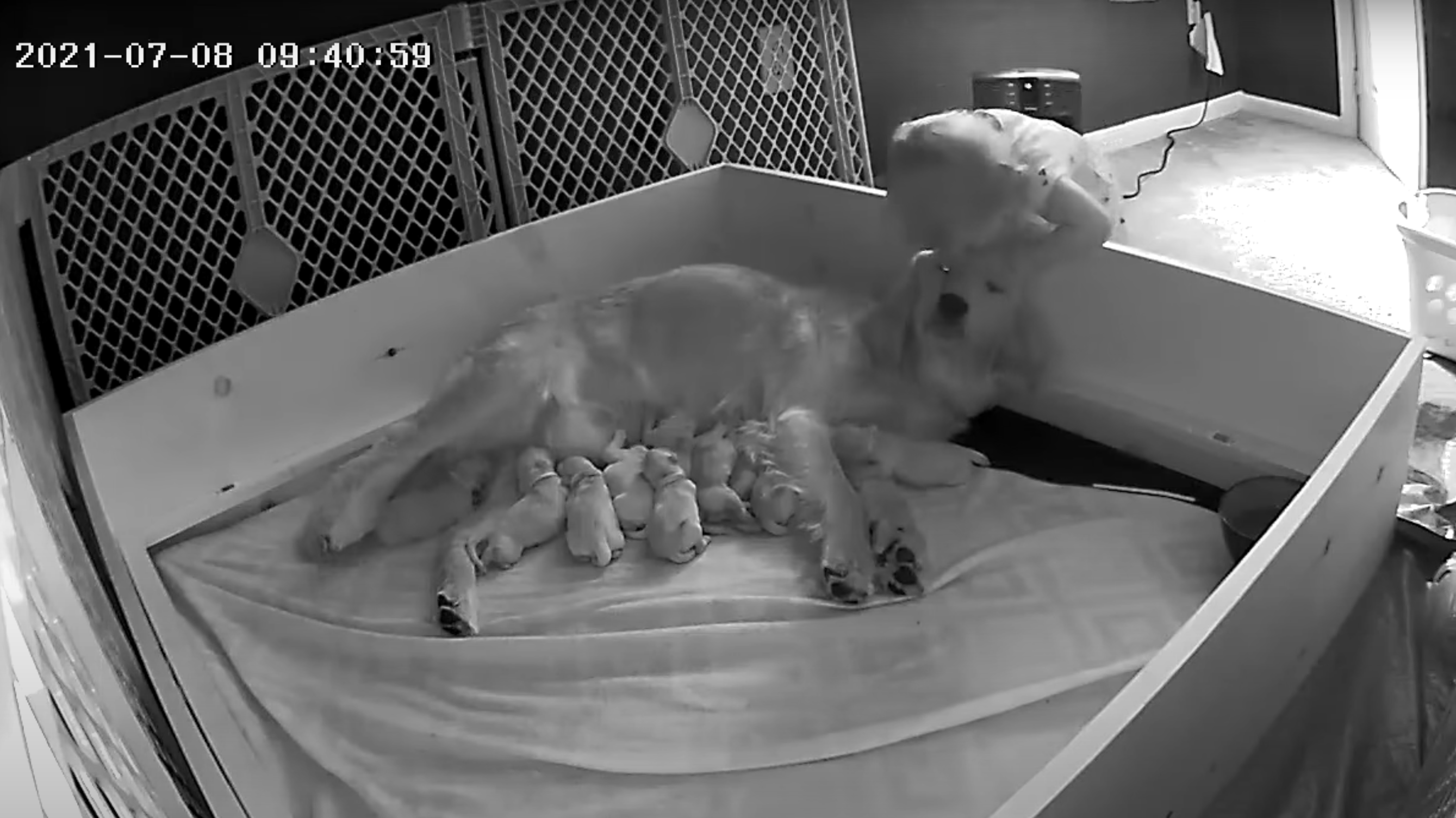 "She behaves like a mother who check on her kids at night," one person wrote. "Lots of love to this cute little angel." Another one wrote: Praise for the parents here are mote than warranted. Just look at the effort put in to preparing the room for the dog to have her pups and feel safe and secure in her home. "
You can watch the charming moment in the video below!