This is the hilarious moment two police horses decided to crash an outdoor salsa class in Netherland, only to show off their dancing skills. No one is impressed at first, but the two four-legged dancer eventually stole the show. The moment was caught on camera and it's nothing short of adorable.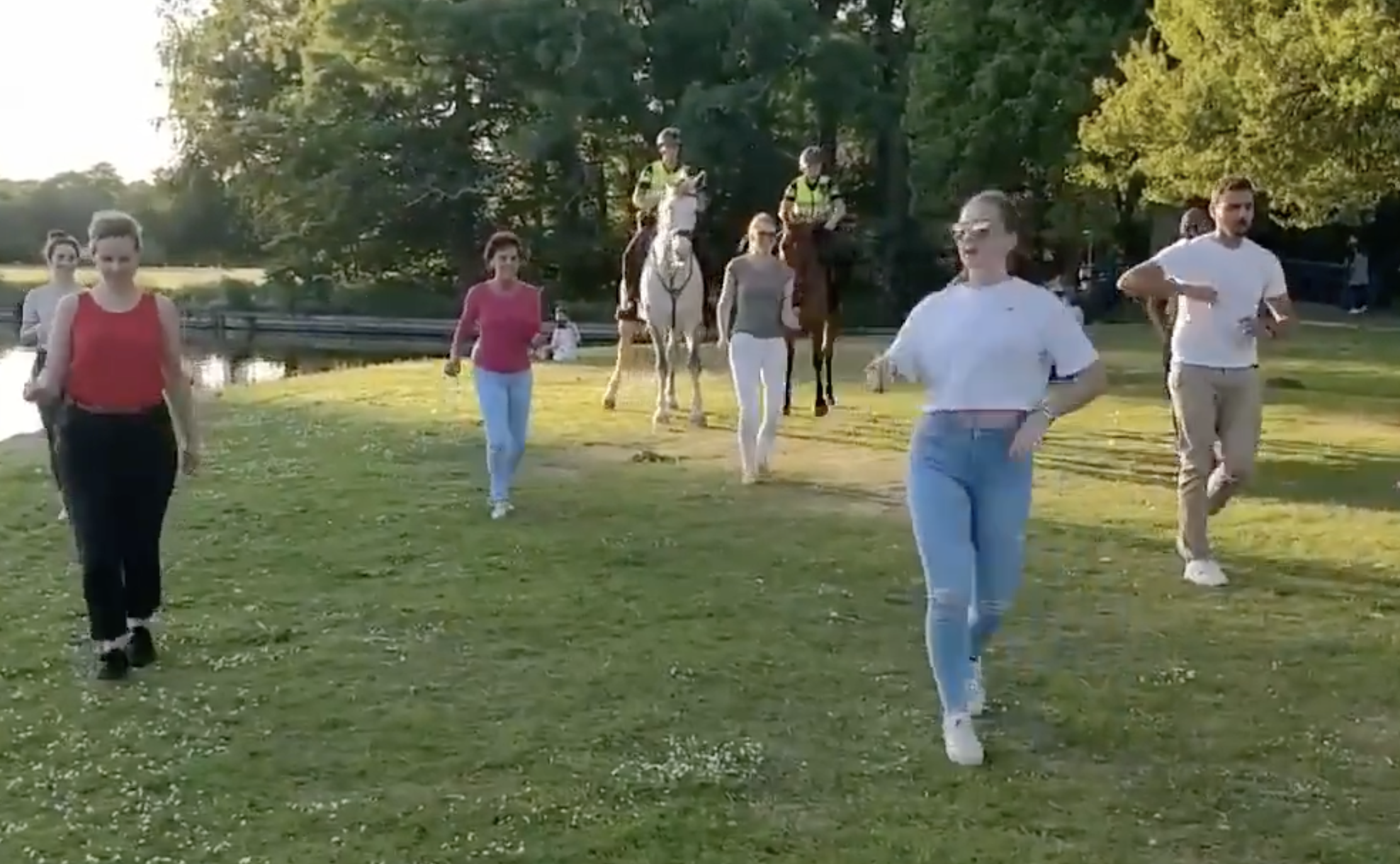 It was a beautiful sunny day, so salsa dance instructor Fiek Vdh decided to practice with her students in park, in the Dutch city of The Hague. Nevertheless, she never thought her dancing class will draw such an interest, not just among the locals, but others dancing enthusiasts. Like two police horses, for instance!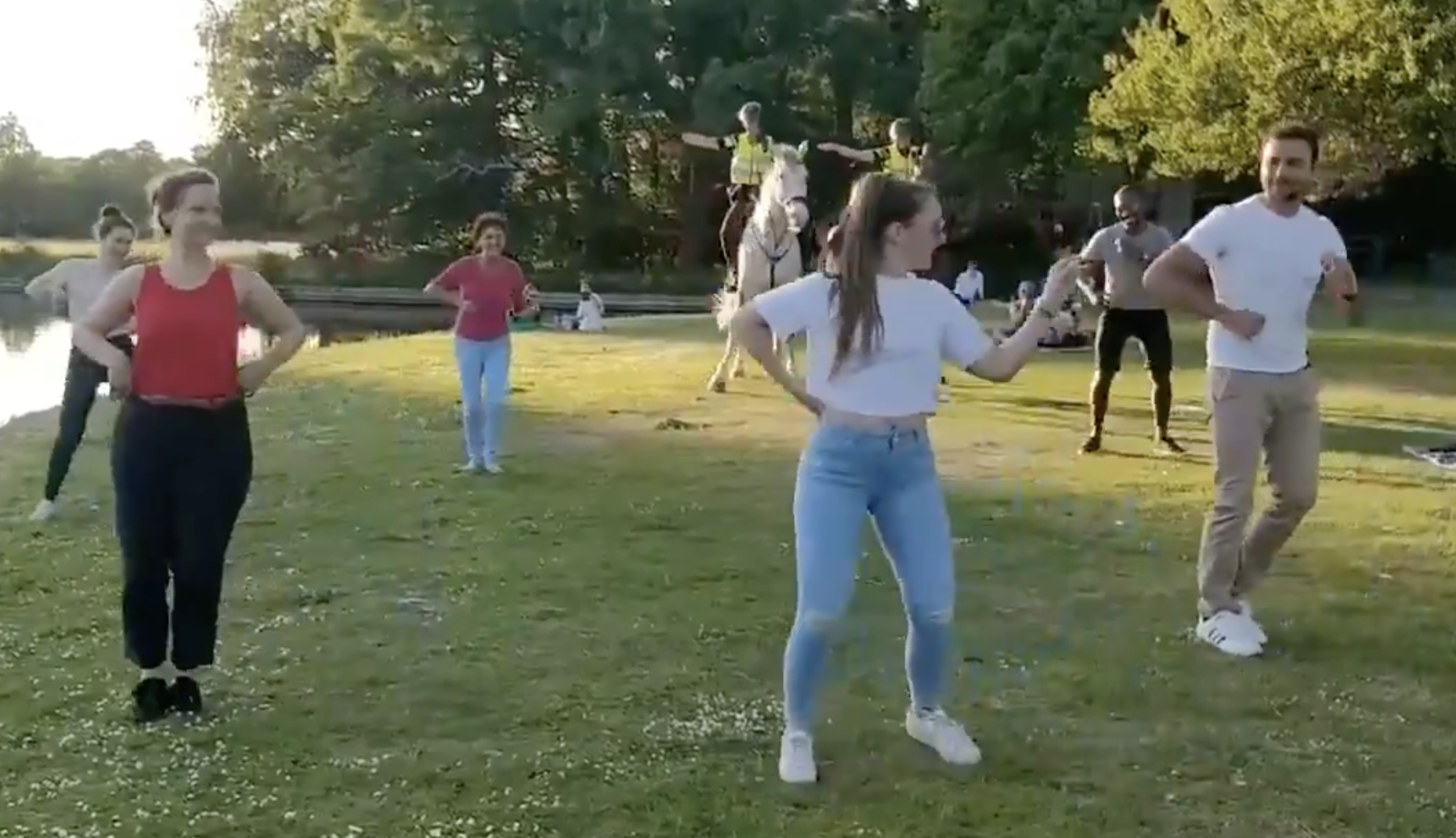 Fiek Vdh and her students were ready to start the class, when a patrol of the Zuiderpark Police Unit approached on horseback. But it wasn't to question them, but to join them. And soon as they start dancing the two horses begun to display some pure dancing skills. Though the moment initially sent everyone into laughter, the horses eventually showed they are at expert level as they even spun around just like some veritable salsa dancers!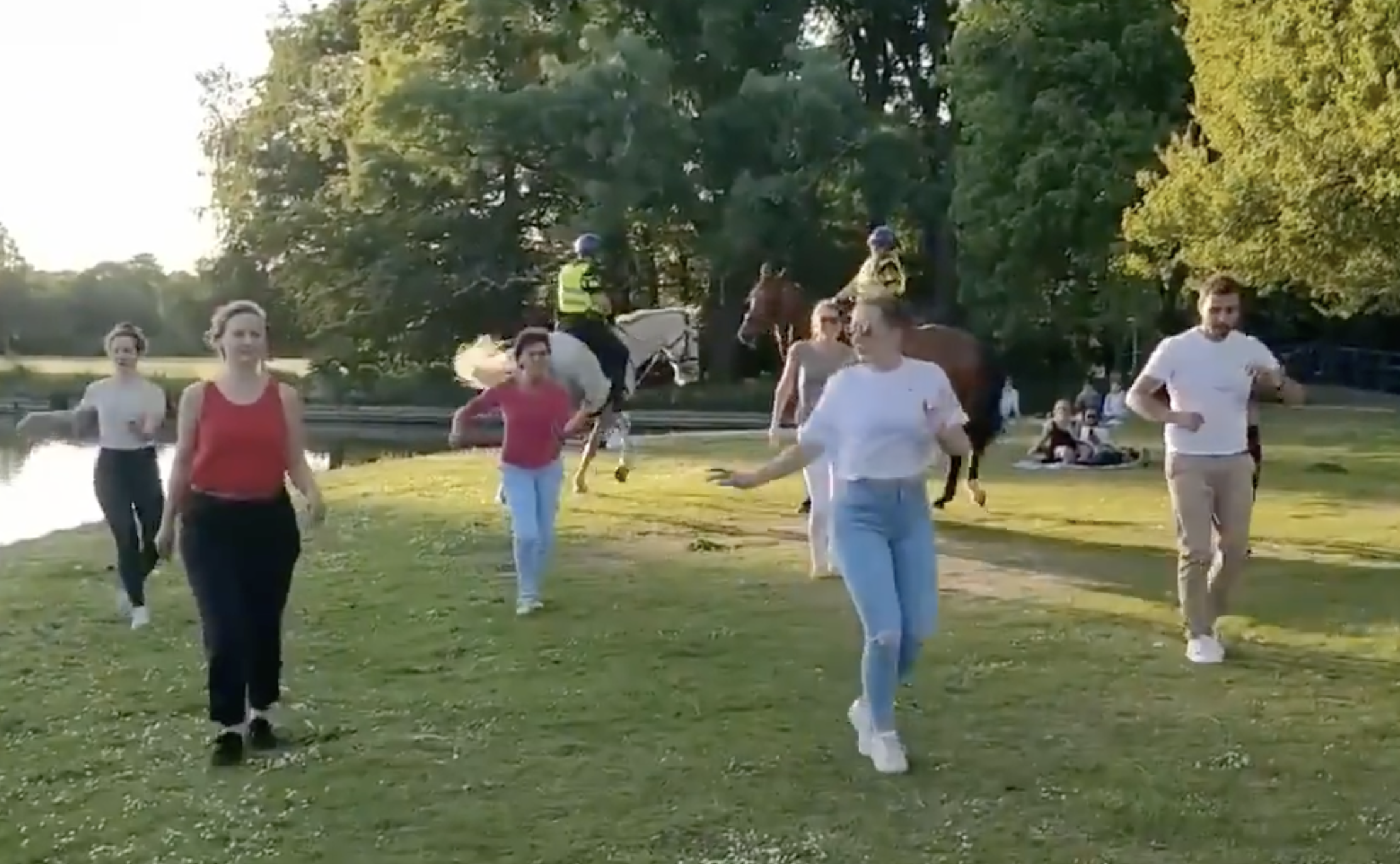 The police horses' antics were caught on camera by Bob Bogaard, and the moment was later shared on Twitter by Dutch journalist Martijn Mastenbroek, and everyone fell in love with it.
Dutch police officers on a horse participate in a salsa lesson in the Zuiderpark The Hague. pic.twitter.com/gVhkcmHutC

— Martijn Mastenbroek (@MMastenbroek) May 23, 2020
"Last night I did a salsa lesson in the Zuiderpark The Hague," Fiek Vdh wrote on Facebook. "Two police officers on horse came by and decided to join a dance! Great and what an enthusiasm."
You can watch the sweet moment here: