Esther Abrami, a violinist from France, loves classical music just as much as she loves cats. So naturally she thought she might not be able to make time for both practicing and fostering rescue cats. But when she met the sweet Rémila, she quickly realized that cats actually adore music!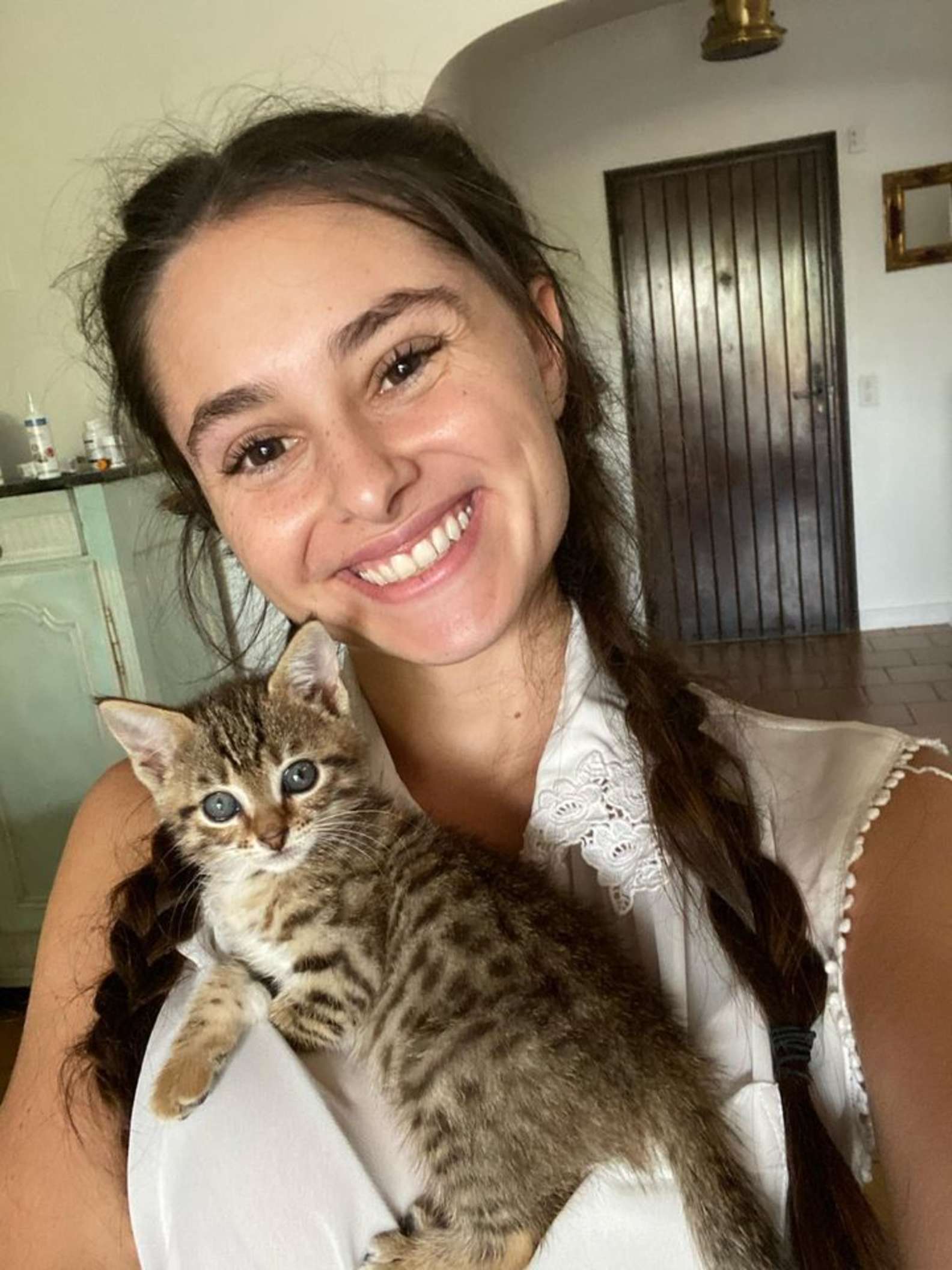 Esther, who's also a volunteer at a local shelter was more than happy to foster a tiny kitten rescued by Association Féli-Cité. But as soon as she brought Rémila into her home, she soon realized the little one is obsessed with her and every time she picked up her violin to practice, the sweet kitten won't stop meowing. So the young lady came up with the perfect solution.
"I tried practicing sitting down, and she'd lie down on my lap, but I can't always be practicing sitting down," Esther told THE DODO. "I had the idea of having a little bag in which I could put her in and have around my waist."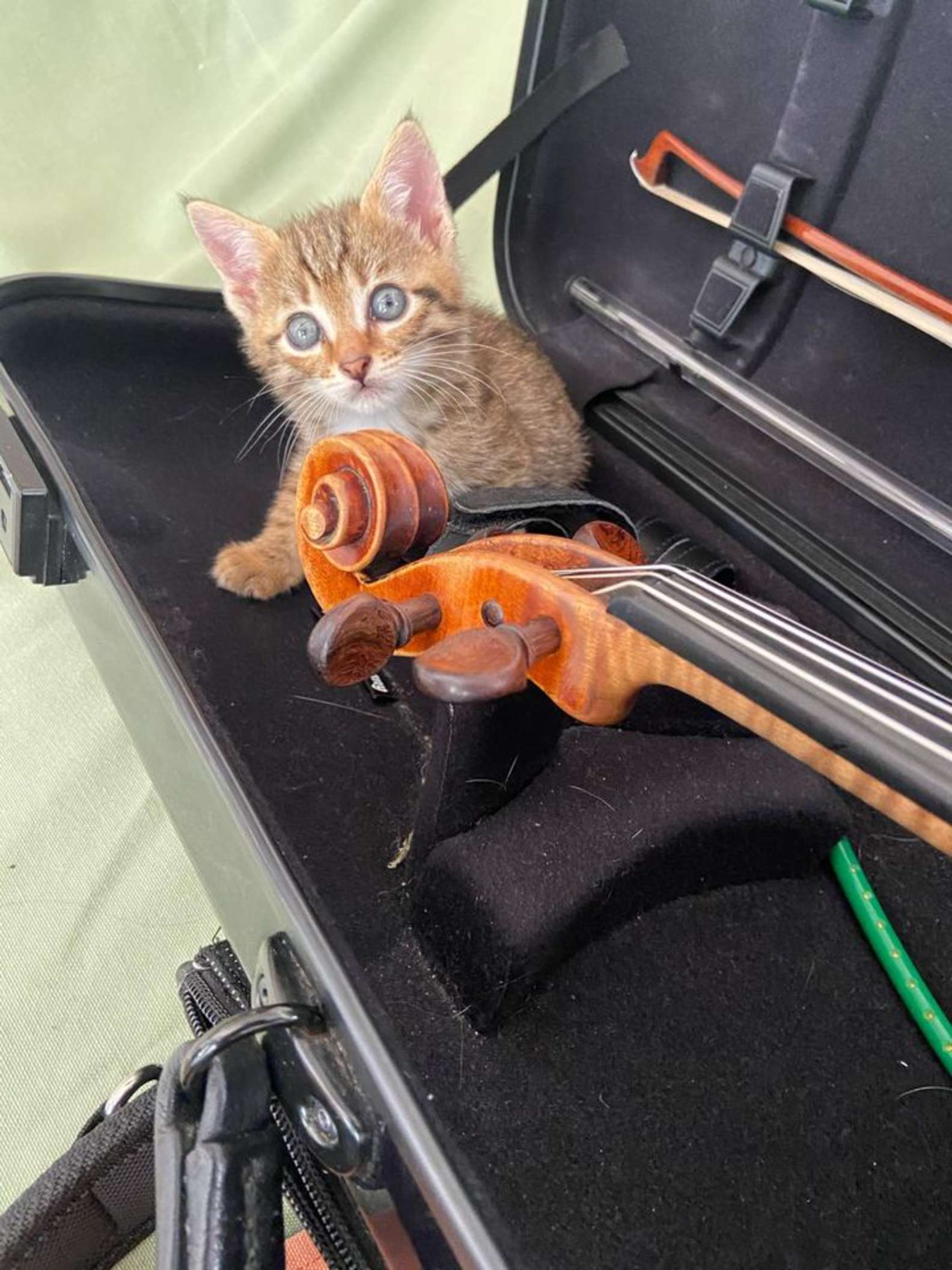 The musician has never thought, the tiny kitten would love classical music so much. "Never did I think she would absolutely love hanging in there!," she said. "I realized she absolutely loves music! I can literally practice for an hour without her moving from the bag."
Now, the rescue kitten can't get enough of her bum bag and the music her foster mom plays for her. She would stay there for hours, sleeping, while her loving human offers her the best classical music. What a life to live!
Esther says she and Rémila are inseparable now as the little one follows her everywhere. A bond that changed the tiny cat's life. "When she arrived she was less than 400 grams (around 14 ounches), scared and had breathing issues from having stayed outside for several days," the foster mom wrote on Instagram. "I'm happy to say that after 7 days of milk bottles and constant cuddles Rémila has now become one of the friendliest cats I've ever seen. She follows me absolutely everywhere."