Kids, particularly younger ones, have a lot of questions. I mean, a lot; and some of those questions are bound to put parents in embarrassing situations, especially when they are asked in public.
However, it's always important to remember that kids' urge to ask questions about everything you can and can't think off stems from their curiosity and their thirst for knowledge.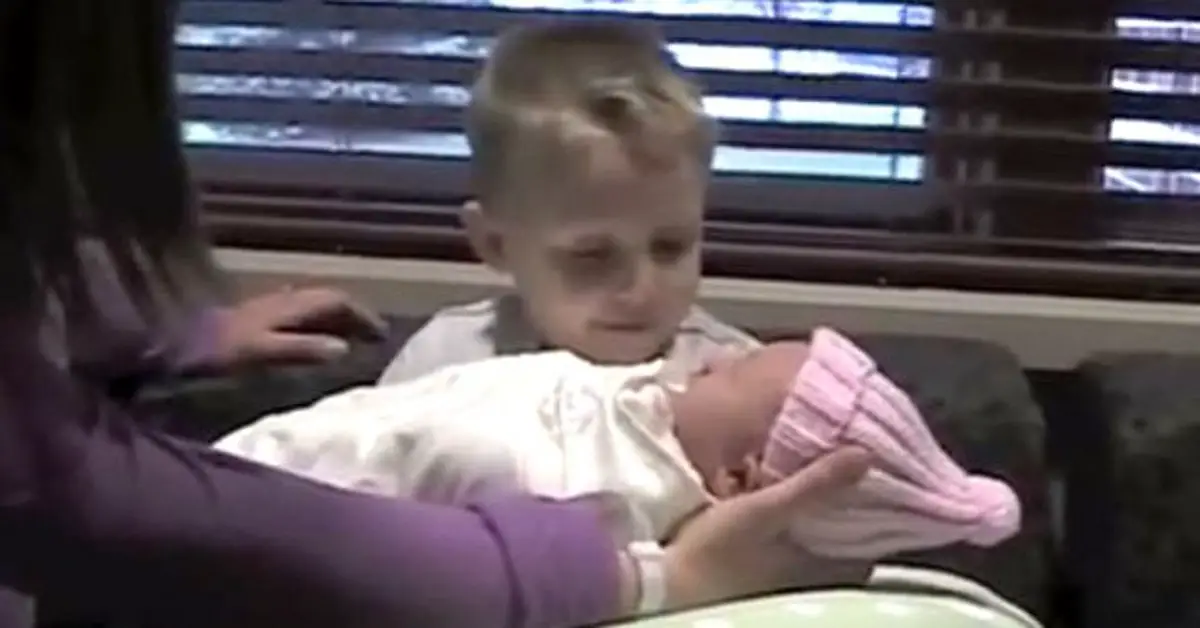 So whenever children will come across a situation, an object, or even another human being that they don't know everything about, they will most likely going to ask a lot of questions. It's the case of the little boy in the video below. As you can imagine, the toddler had a lot of questions when meeting his baby sister for the first time, and one of them instantly made his parents laugh out loud.
You see, after taking a good look at the baby in front of him, he proceeded to correctly identify where the baby's tummy and legs were, but couldn't quite figure out the location of another body part. I'll give you a hint: it's a body part that only boys have!
Watch the hilarious moment in the video below and don't forget to spread the joy by hitting that Share button!