Sometimes, when we're at our lowest, we tend to forget that there are still so many good people out in the world. During the times when we hear bad news and lose hope, we are often surprised that there are people who are willing to help us out–even if it's just to make you feel better and give you hope.
One little girl's battle with cancer reached thousands of people online. Her story inspired people not to lose hope. When she told a police officer her dream, he and his department quickly made plans to make it happen. Such an act of kindness made the girl's family cry tears of joy and touched the hearts of many.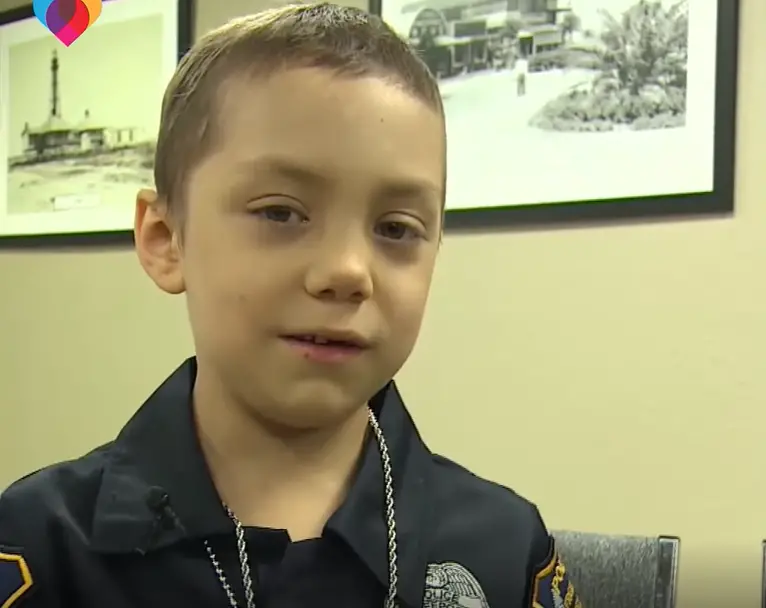 Abigail Arias was diagnosed with cancer, but she is a fighter. The six-year-old has always wanted to be a police officer. She even told her parents that she wanted to fight the "bad guys" inside her–her sickness. In an interview with CBS News, she said that she wanted to make the bad guys go away in five seconds.
Back in December, the police department of Freeport, Texas held a "Pancakes With Santa" event. That was when Abigail met Freeport Police Chief Raymond Garivey Jr. The little girl told Officer Garivey that her greatest dream was to be a police officer. The police man looked at Abigail's father and jokingly said:
"She probably should've never told me that."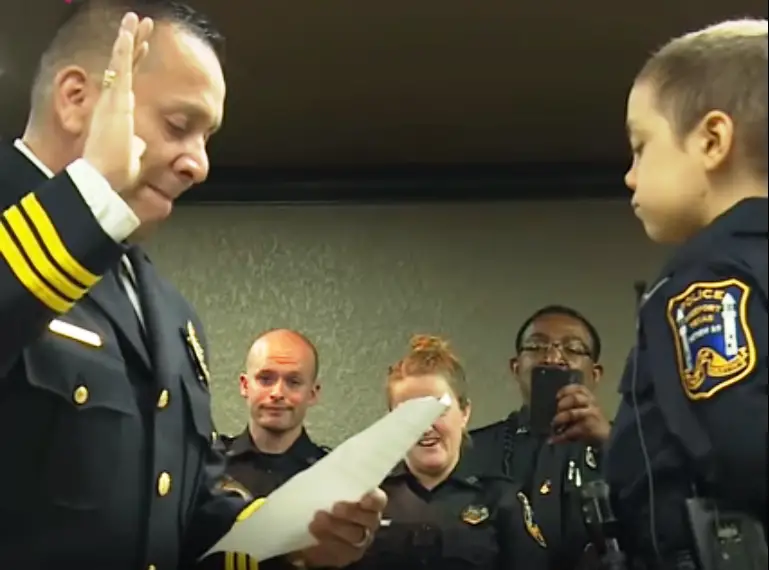 But then Abigail's father winked at Officer Garivey, and later said that they were going to make it happen. And that's exactly what the police chief did. He made a call to Cop Stop for a custom-made uniform in Abigail's size. The company's owner, however, made it for free when he heard about Abigail's situation. The uniform also came with a duty rig and a belt. It was the entire package for the six-year-old little girl.
On February 7, Abigail was invited to the police department for her oath-taking ceremony. There, Officer Garivey swore her in as an honorary police offer. The chief was emotional, barely able to contain his tears in front of the brave little girl. That day, Abigail got to experience it all–from riding in a police car to eating a donut!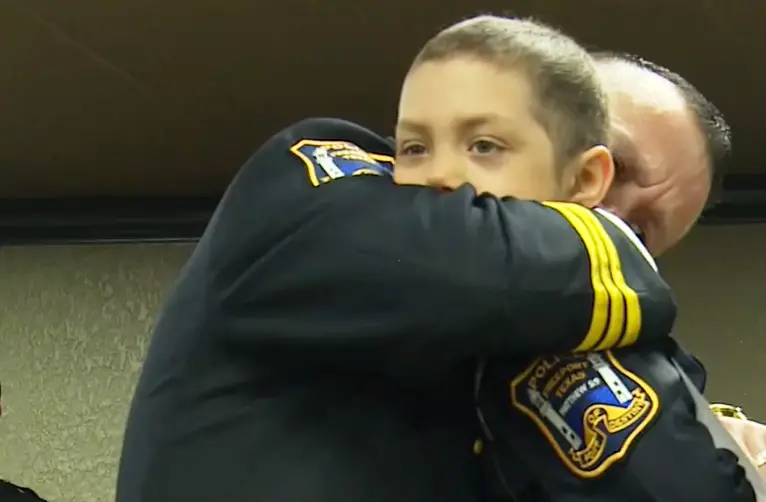 The little girl promised to continue to fight till she was well. Her courage and strength inspired all those who were present during her ceremony. To Abigail's family, what the police officers did was a priceless present. But to Officer Garivey, it was the sick little girl who was a God-sent.
Her ceremony was attended by police officers from all over the state. It brought together so many people and touched them in a way no one expected.
Abigail's story went viral on Facebook, and her strength continues to serve as an inspiration to people today.