This is the heartwarming moment a charming baby goat is trying to befriend a group of kittens at a farm in Maine. Despite being very persistent, the little one eventually fails to make some new friends, because you know – cats being cats – but he wins millions of hearts, instead. The moment was caught on video and it is all you need to smile today!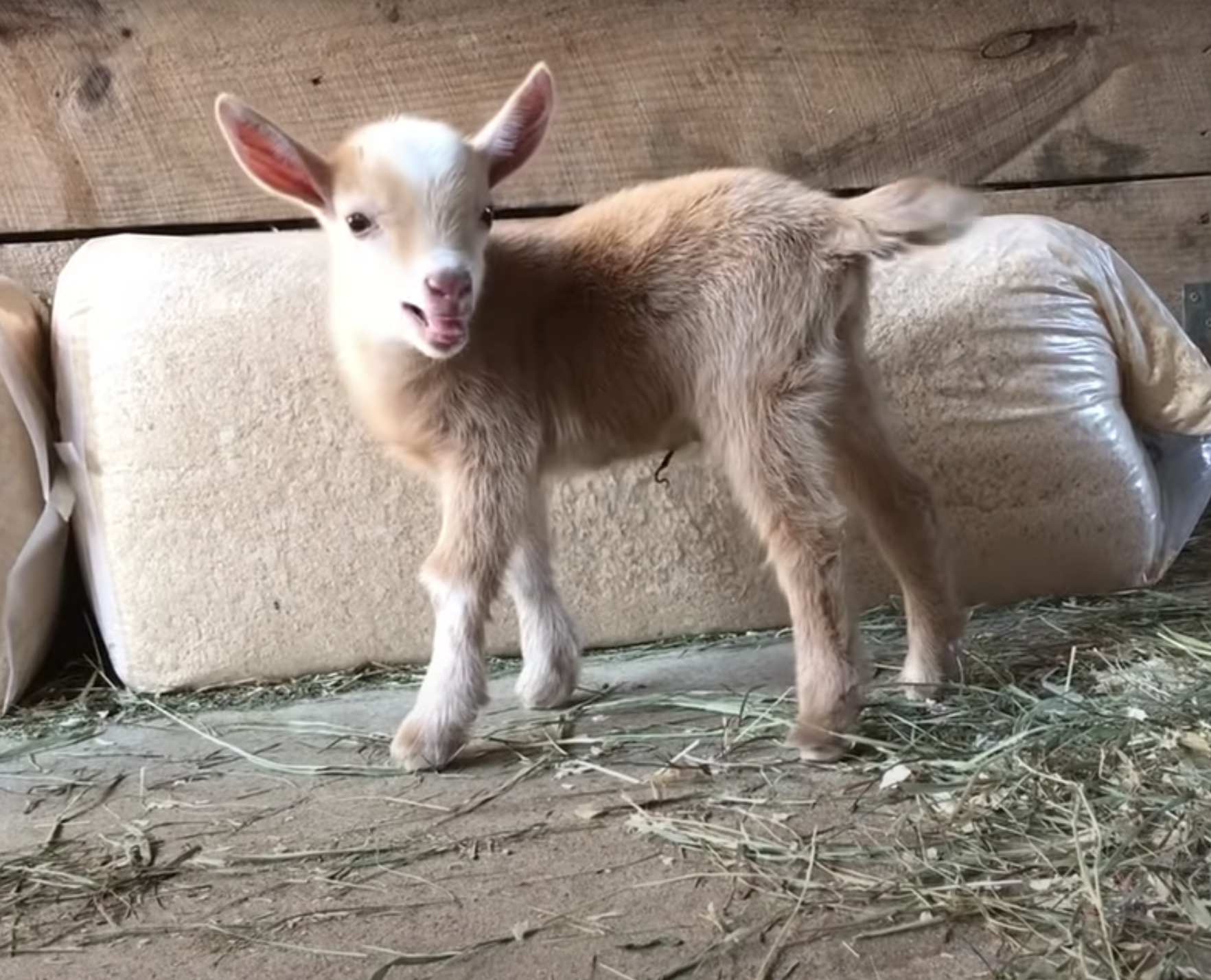 What's really fascinating at farms, is they always offer beautiful unlikely friendships. Such an odd relationship is about to get born, but when this lovely baby goat approaches three tabby kittens that live right to the next door, the tiny felines are playing really hard. Nonetheless, the baby goat's approach is an inspiration for each and every one of us.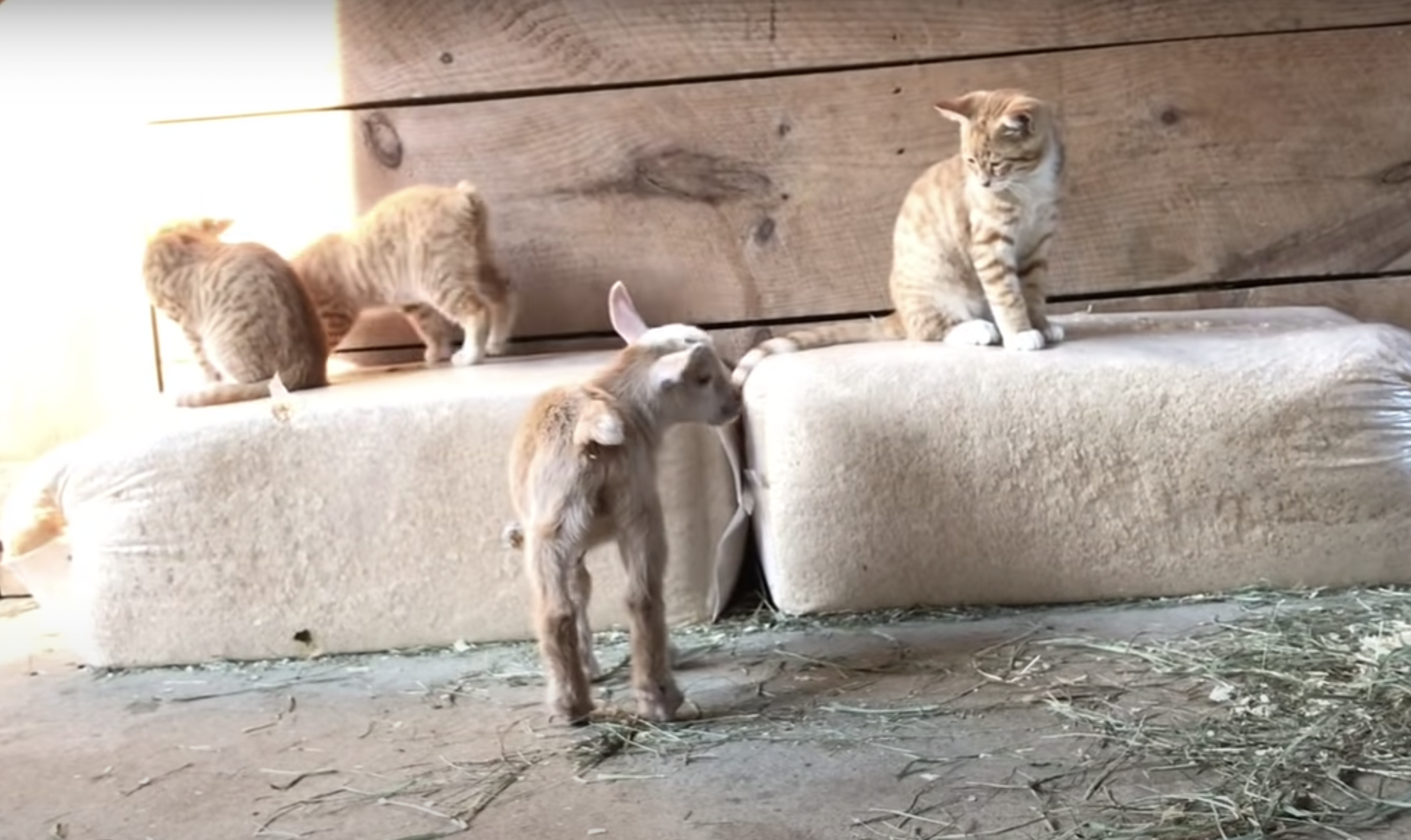 Even though he's only a couple of days old, Hector – a very sweet Nigerian Dwarf goat – is trying to make himself a name at the farm. But while he's showing off in style, in front of his kitten neighbors, the tiny cats couldn't help, but rather ignore him. With that unapproachable look on their faces, the kittens are comfortably sitting on 'a wood shavings bale,' when Hector decides to join them. As they didn't seem to stop him from his tries, they all run away soon as the tiny goat manages to climb over there, because he now invades their very precious space. But that's nothing new for us, because cats are always cats, right?!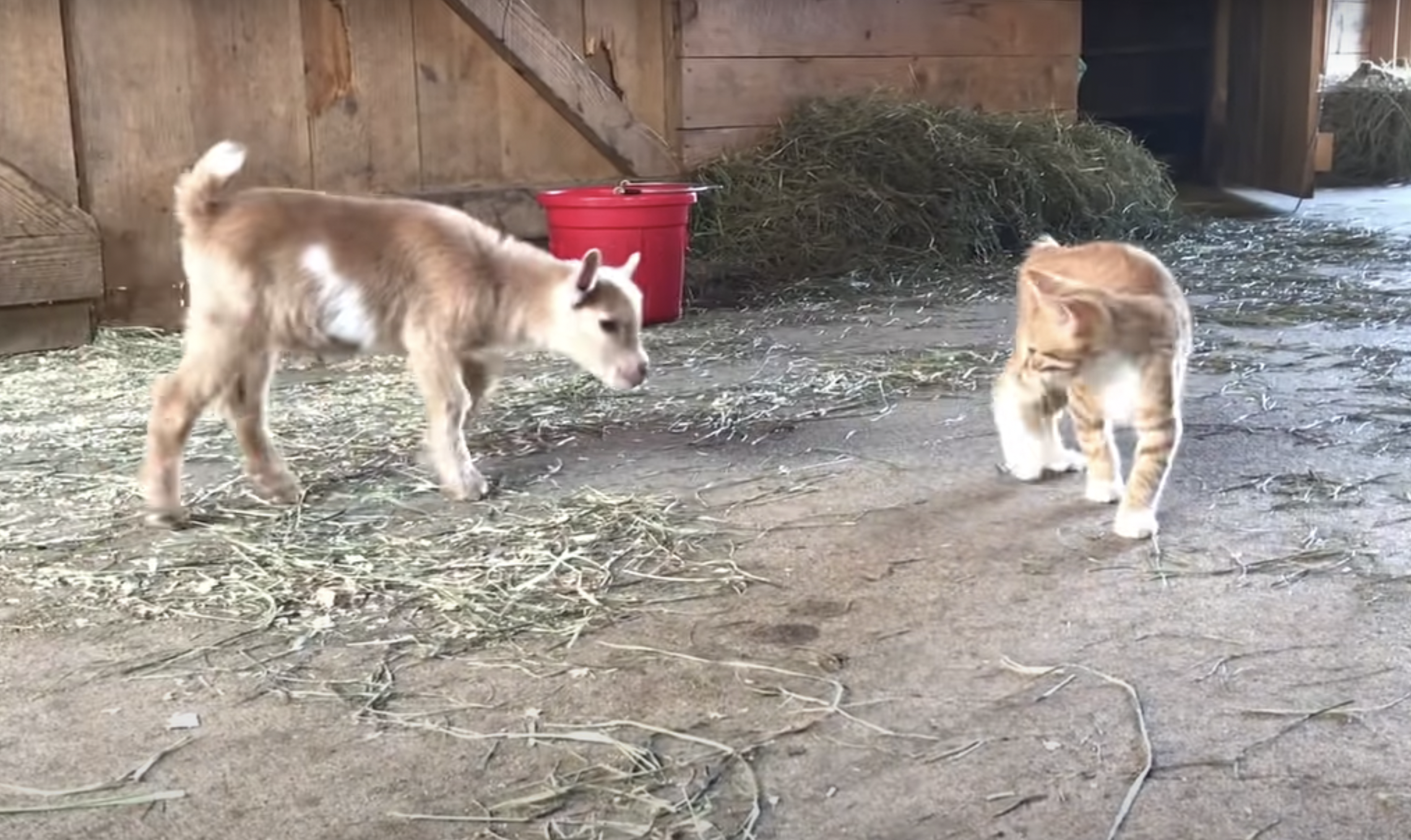 "Hector the Nigerian Dwarf baby goat is just 2 days old. His Mama Amelia Earhart is a little protective of her only kid," the farm wrote in the video's description. "While he waits for cousins to be born in the stall next door, he has befriended the three barn kittens. Mom is not so sure about this plan! The kittens did inspire him to climb the wood shavings bale for the first time."
Watch the adorable video below!